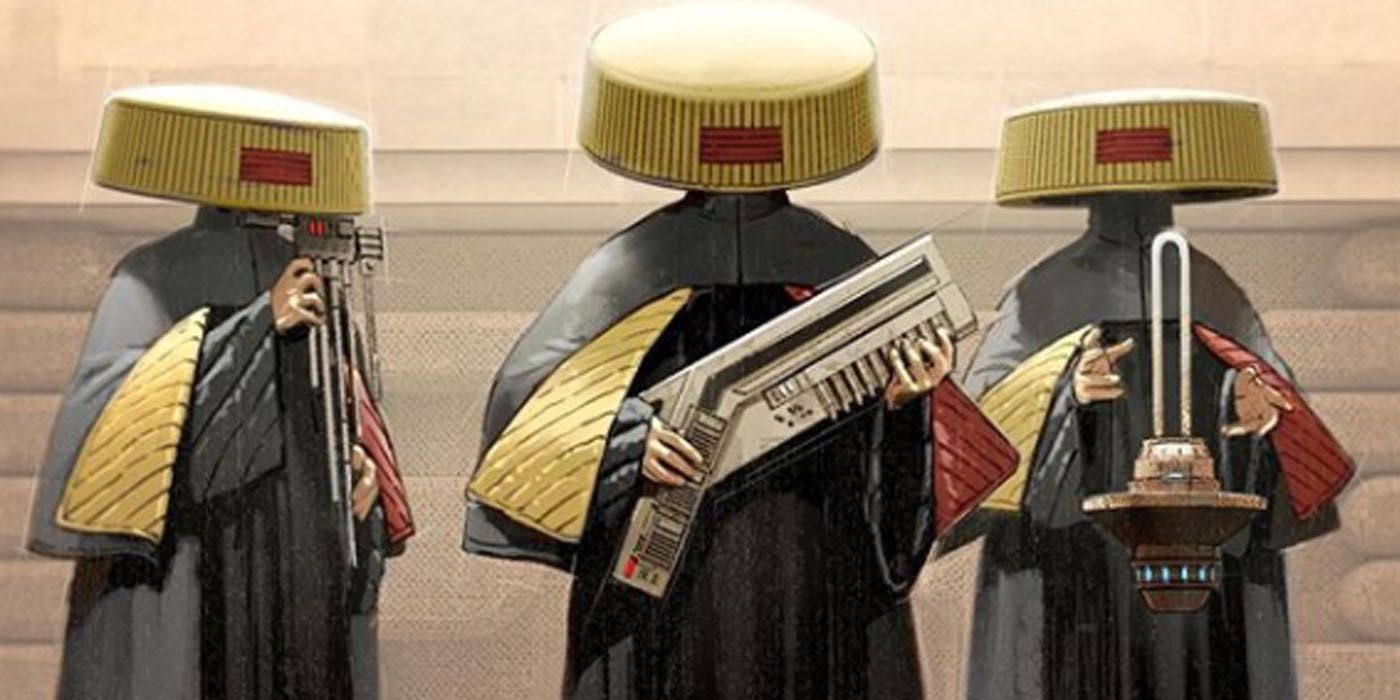 One of the most iconic sets from the original Star Wars movie is the Mos Eisley cantina, complete with its own band. As it turns out, Star Wars: The Rise of Skywalker almost carried on the tradition by including a cantina band of its own on Kijimi.
Concept artist Adam Brockbank shared an image of the planned musical trio on Instagram. The caption reads, "Every cantina needs a band. This is what I had in mind for Kajimi..."
RELATED: Why Star Wars: The Rise of Skywalker Deserves a Proper Sequel Trilogy
The art revealed three humanoid musicians with long, black robes and golden helmets. Each musician has one partially gold sleeve and one partially red sleeve as well as their own instrument.
In Star Wars: The Rise of Skywalker, Kijimi is the planet Rey, Finn and Poe travel to in order to meet up with Babu Frik, one of Poe's old connections.
Directed and co-written by J.J. Abrams, Star Wars: The Rise of Skywalker stars Daisy Ridley, Adam Driver, John Boyega, Oscar Isaac, Lupita Nyong'o, Domhnall Gleeson, Kelly Marie Tran, Joonas Suotamo, Billie Lourd, Keri Russell, Anthony Daniels, Mark Hamill, Billy Dee Williams and Carrie Fisher, with Naomi Ackie and Richard E. Grant. The film is now available on Digital HD, Blu-ray and 4K UHD, and Disney+.
KEEP READING: Star Wars Theory: Rise of Skywalker Killed & Replaced Jedi with [SPOILER]