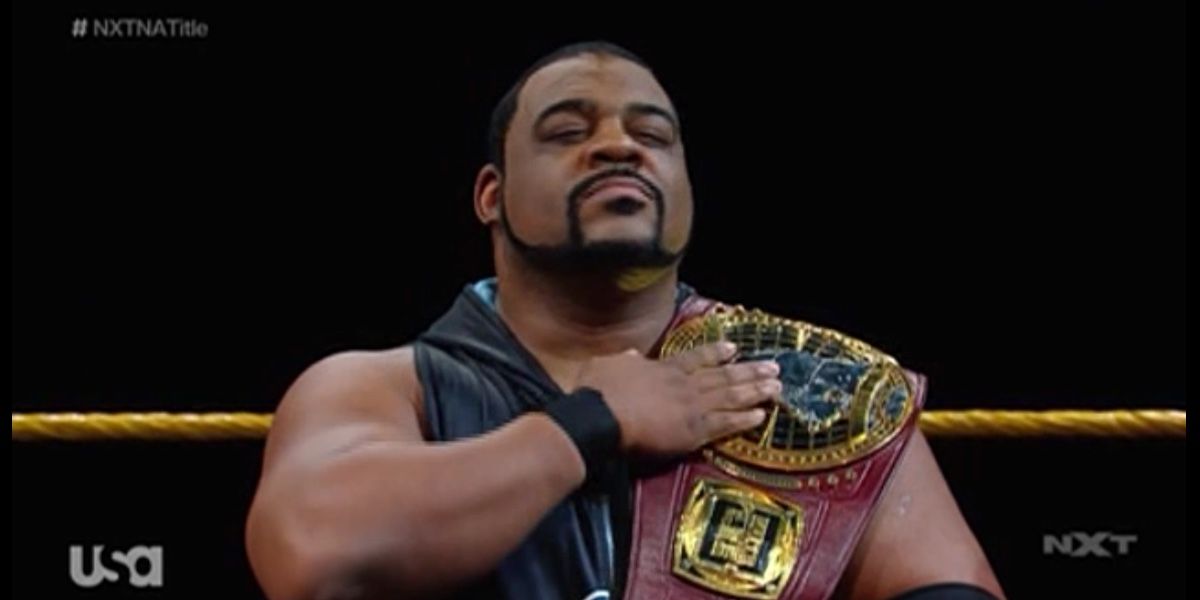 WARNING: The following contains spoilers for NXT TakeOver: In Your House.
WWE held its NXT TakeOver: In Your House event on Sunday night, and one of the key matches saw NXT North American Champion Keith Lee battle Johnny Gargano for the title. Lee took the chance to help spread the message of the Black Lives Matter movement to fans worldwide through his ring attire during the match.
Lee came to the ring and caught everyone's attention with his ring jacket, which was black with Lee's trademark purple highlights and displayed the words "Black Lives Matter" on the back. When he took off his jacket and was ready to wrestle, his trunks also read "Black Lives Matter" on the back, with his catchphrase "Bask in his glory" on the sides.
RELATED: This Is the Way: NXT's Johnny Gargano Dons Mandalorian Gear for TakeOver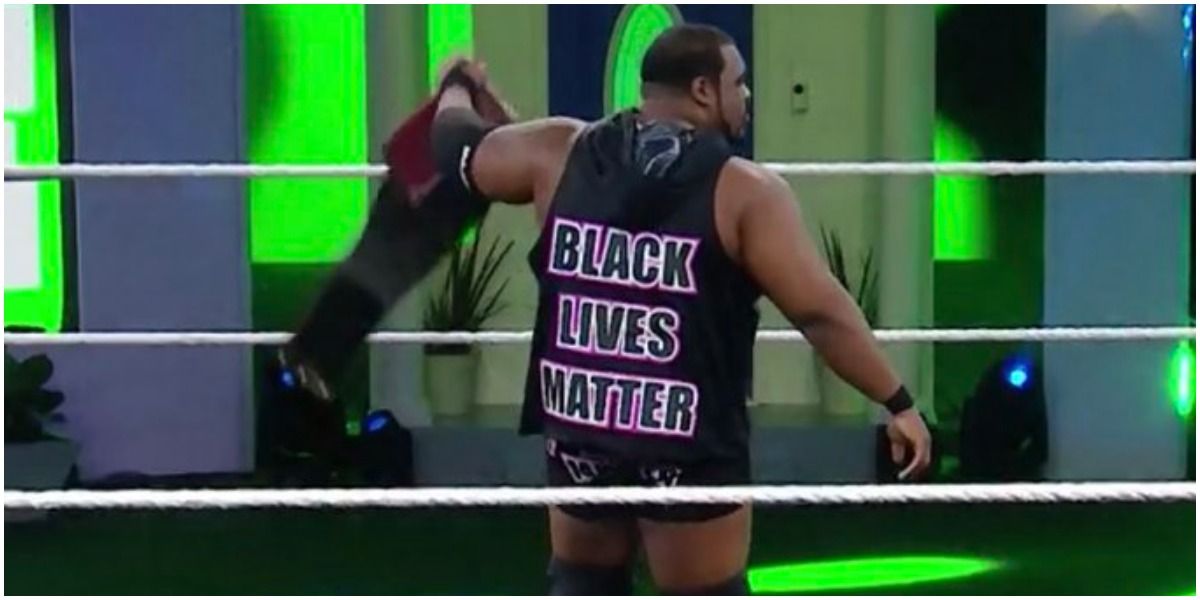 Keith Lee turned in a hard-hitting match with "Mr. TakeOver" Johnny Gargano, a match that went in and beyond the ring, and included a moment where Lee pounced Gargano through the Plexiglass barriers at ringside. Lee ultimately came out on top, pinning Gargano to retain his title.
Lee, who has changed his Twitter user name to Empathetic Lee, has been outspoken during the period of unrest. He pinned a tweet to his account on June 1 that let his fans know that he is here to help and do whatever it takes for anyone who needs it. "Virtual hugs to the people in pain and suffering right now. To the families that are suffering. To the innocent people experiencing the damage and looting How can I be of service to all people right now?"
KEEP READING: NXT's Cruiserweight Tournament Concluded With A Grand Finale