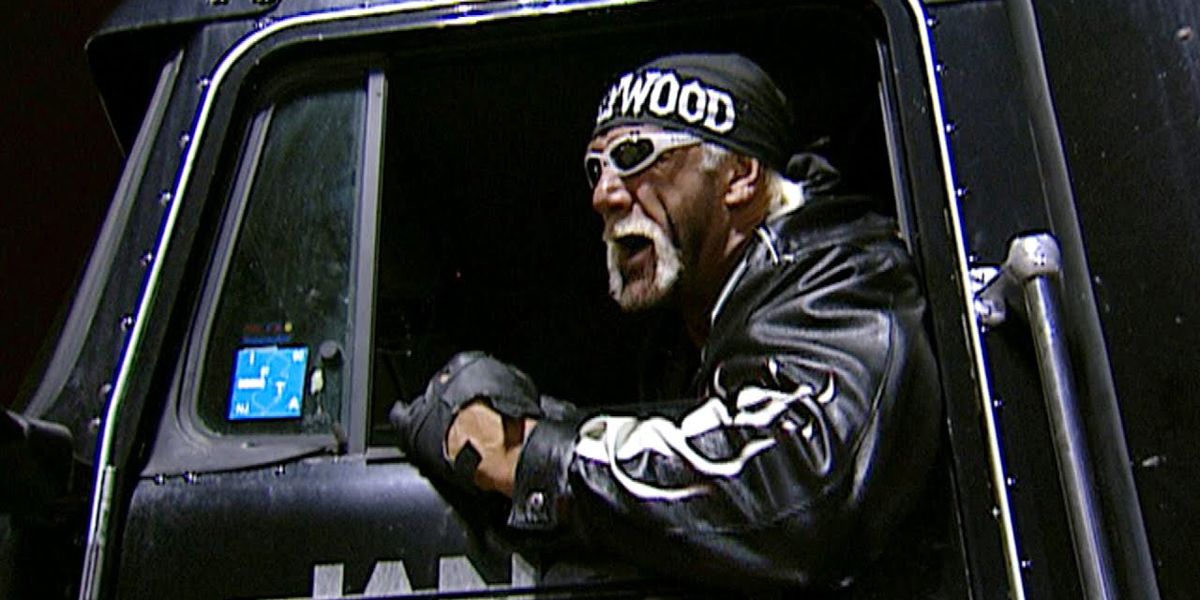 All Elite Wrestling founder, President and CEO Tony Khan has evidently not forgotten the infamous Hulk Hogan racism scandal from a few years ago, as he as cited it as the reason why the Hulkster is banned from being involved with his promotion.
Several days ago, Linda Hogan (real name Linda Claridge) was personally banned from AEW by Khan after she posted a now-deleted tweet criticizing those protesting the death of George Floyd at the hands of Minneapolis police. This came with the revelation that Linda's ex-husband, wrestling legend Hulk Hogan (real name Terry Bollea) was already on the young promotion's blacklist. "You've now joined your husband in being banned from all AEW shows," Khan wrote. "Congratulations."
RELATED: Todd Phillips' Hulk Hogan Biopic Needs to Tap Into Dark Side of the Ring
Per the Wrestling Observer Newsletter, while Hulk Hogan was unlikely to debut for AEW anyway -- given his close association with WWE -- Khan made the decision a long time ago that the wrestler would not be welcome in his company. "What he said on the tape, long before George Floyd, I've told people I can't work with Hulk Hogan," Khan said. "How can I look my Black friends, football players, employees in the face or myself in the mirror after the things he said and has never given an adequate apology for. He can't blame what he said on tape on the dangers of social media."
The "tape" Khan refers to was a major story in the world of professional wrestling a few years ago. As part of Hogan's legal battle against Gawker -- which had leaked a sex tape featuring the wrestler -- an old recorded phone call was unearthed and made public. In this phone call, Hogan can be heard discussing his daughter dating an African-American man, during which time he admits to being "a racist, to a point" and uses multiple racial slurs. After the audio went public, Hogan issued an apology, stating that the language he used was "offensive and inconsistent with [his] own beliefs."
RELATED: Jim Ross Reveals Why Steve Austin Refused A Match Against Hulk Hogan
In the midst of the controversy, WWE terminated Hulk Hogan's Legends contract in July of 2015, as well as scrubbed all mentions of him from its website, including the Hall of Fame. Furthermore, while several wrestlers either came to Hogan's defense early on or forgave him after the fact, others have been less willing to welcome him back with open arms. Nevertheless, Hogan's relationship with WWE has since been mended. The wrestler was reinstated to the WWE Hall of Fame in July of 2018, and has since made multiple appearances for the company. Given Khan's comments, it seems safe to say fans shouldn't expect to see him jump ship to AEW.
(via r/SquaredCircle)