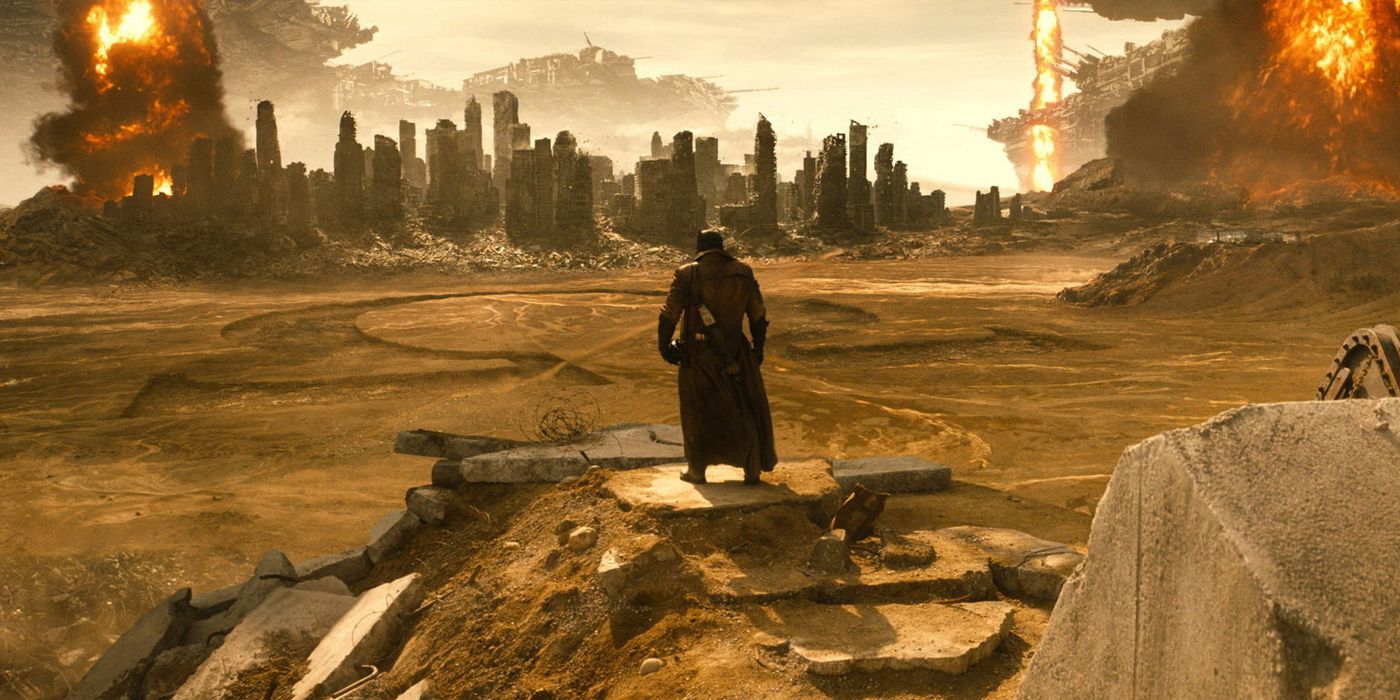 With Justice League being released theatrically as a joint venture between Zack Snyder and Joss Whedon, it became clear the directors had very different ideas about what the movie should include. Snyder has been slowly revealing information about his Justice League, and he's now confirmed his cut would have featured more of the apocalyptic "Knightmare" future from Batman v Superman: Dawn of Justice.
Snyder was asked by a fan on Vero if his cut would feature additional Knightmare sequences. The director replied, "oh ya." He did not go into further detail about what those scenes might have looked like or been about.
RELATED: Zack Snyder Shares a Slew of Images from Cut Justice League Scenes
The Knightmare future in Batman v Superman saw a grizzled Bruce Wayne battling an evil version of Superman after the death of Lois Lane. Batman v Superman's Knightmare ended with an enraged Superman killing the Dark Knight and Flash using the Cosmic Treadmill to warn Bruce of the impending apocalypse.
Snyder previously teased he'd planned to revisit the grim future of the Knightmare world but didn't specify when he was going to do it. Justice League was supposed to be the first in a trilogy of team-up movies, but sadly, the box office bombing scuppered these plans.
Justice League is available digitally and on Blu-ray and DVD. The film stars Ben Affleck as Batman, Gal Gadot as Wonder Woman, Henry Cavill as Superman, Amy Adams as Lois Lane, Jason Momoa as Aquaman, Ezra Miller as The Flash, Ray Fisher as Cyborg, Jeremy Irons as Alfred Pennyworth, Diane Lane as Martha Kent, Ciarán Hinds as Steppenwolf, Jesse Eisenberg as Lex Luthor and J.K. Simmons as Commissioner Gordon.
(via Reddit)
KEEP READING: Justice League Stuntman Claims Major Battle Was Cut For Being Too Violent