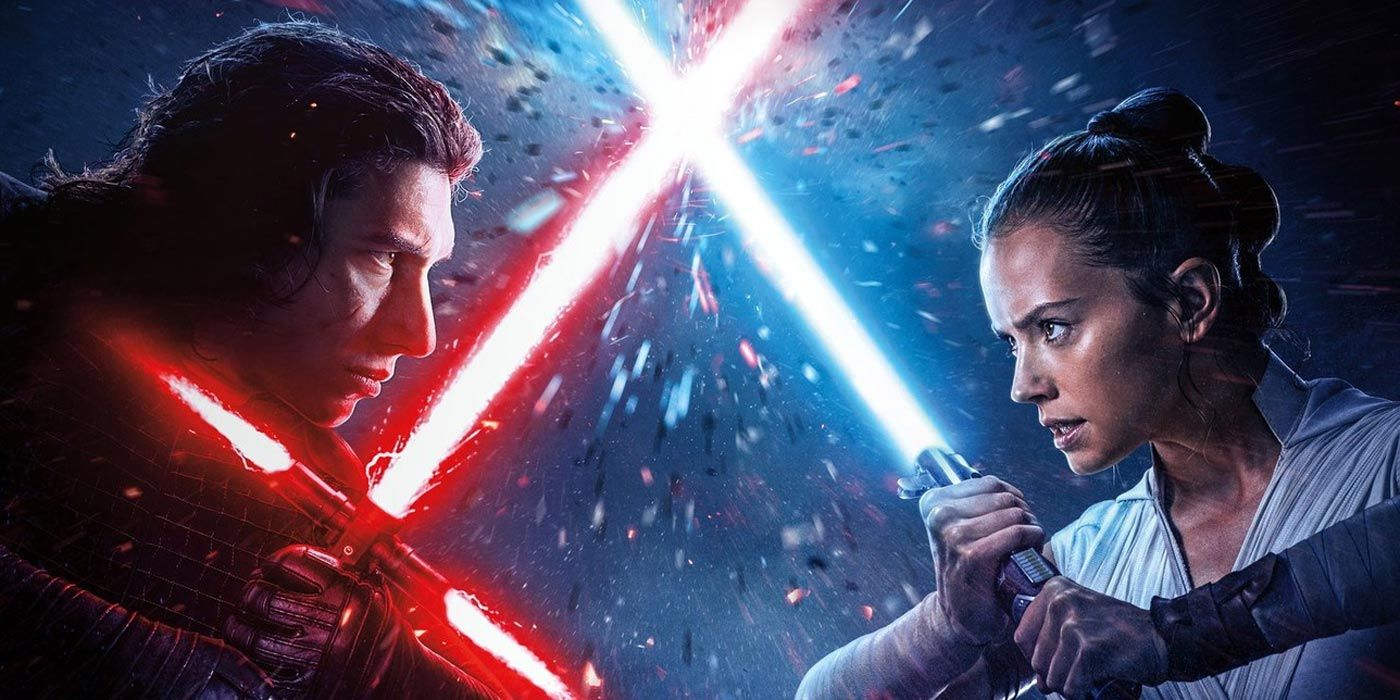 WARNING: The following article contains spoilers for Star Wars: The Rise of Skywalker.
The writer of Star Wars: The Rise of Skywalker confirmed he considered splitting the epic conclusion of the long-running "Skywalker Saga" into two parts.
Speaking to Awards Daily, The Rise of Skywalker's Chris Terrio explained how his script evolved and became Episode IX's impressive 142-minute runtime. When asked about the possibility of a two-part movie, Terrio said, "I wish we could have done that. There is a lot of plot in the movie, and as a writer, you always want scenes to let the plot breathe more. If there were a way of doing it, splitting it would have been my dream."
RELATED: Star Wars Sequel Trilogy Made Four KEY Contributions to the Skywalker Saga
He expanded on how there were so many characters and stories to tell, but George Lucas had always envisioned it as a nine-movie arc. "That was the natural size of the saga, and so, other than a few initial discussions, we never really advanced that conversation," said Terrio. "Of course, as a writer, it breaks your heart to leave stuff on the table that you think would have given the story more depth and nuance and to give the characters more to do. Speaking for myself and not on the part of the studio, I do wish there could have been a 'Part 1' and a 'Part 2.'"
The Rise of Skywalker packed a lot into its story, and there have been criticisms that existing characters like Rose Tico were given the short straw. She was joined by a plethora of newcomers like Naomi Ackie's Jannah and Keri Russell's Zorii Bliss. Elsewhere, there was only a fleeting appearance of Rey's parents and no real explanation behind the resurrection of the villainous Sheev Palpatine.
Disney previously did this with its Avengers franchise. Avengers: Infinity War was originally pitched as a two-part saga of its own, and the movie evolved into both Infinity War and Avengers: Endgame. Harry Potter, Twilight and The Hunger Games also split their final films into two parts.
Directed and co-written by J.J. Abrams, Star Wars: The Rise of Skywalker stars Daisy Ridley, Adam Driver, John Boyega, Oscar Isaac, Lupita Nyong'o, Domhnall Gleeson, Kelly Marie Tran, Joonas Suotamo, Billie Lourd, Keri Russell, Matt Smith, Anthony Daniels, Mark Hamill, Billy Dee Williams and Carrie Fisher, with Naomi Ackie and Richard E. Grant. The film is now in theaters.
KEEP READING: Rise of Skywalker Cast Believes It's Time for a Break From Star Wars