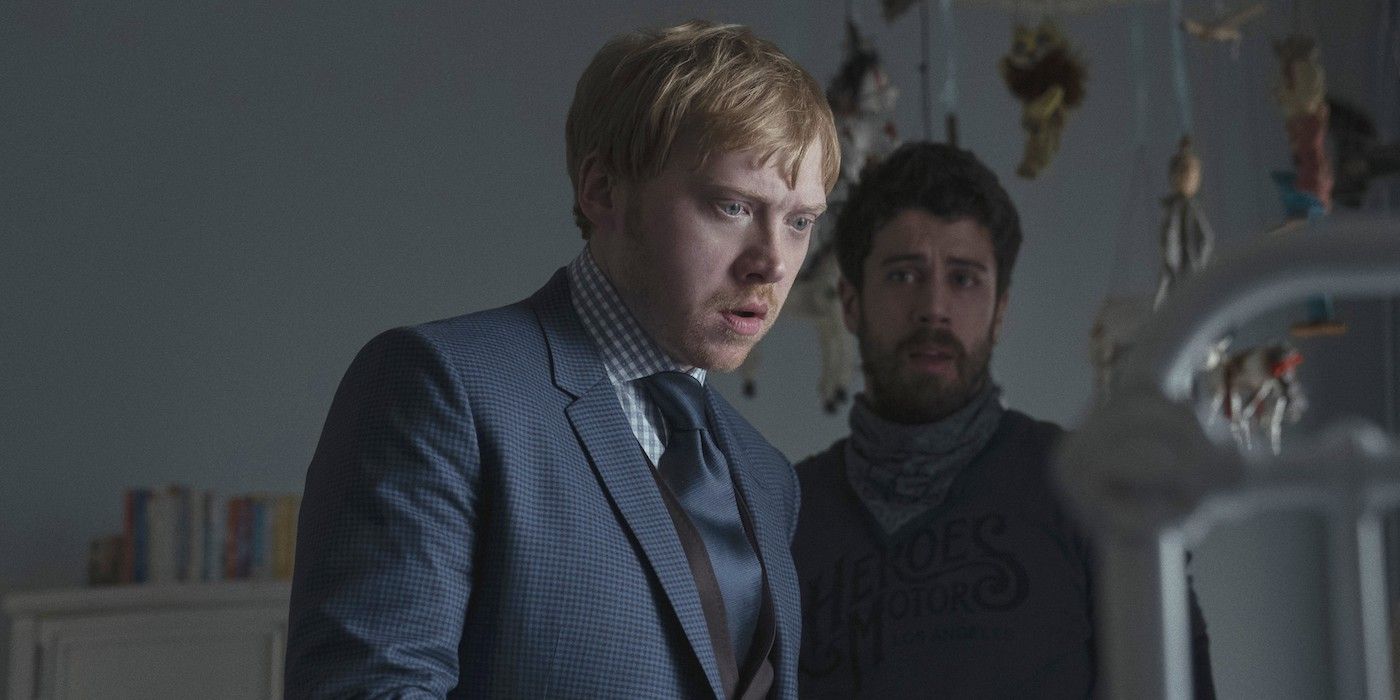 WARNING: The following contains spoilers for Season 1 of Apple TV's Servant.
M. Night Shyamalan's Servant has been quite a psychological ride, playing more on the cerebral aspect of the horror genre than dealing with outright gore. From the onset, it's been unnerving watching a married couple, Sean (Toby Kebbell) and Dorothy (Lauren Ambrose) Turner, accepting a baby they found in their crib as their own.
The kid has been taken in as a replacement for their son Jericho, who died months before. Their babysitter, Leanne (Nell Tiger Free) was teased as some kind of witch who may have transformed the reborn doll Dorothy had into a real, live baby. Watching them play a happy family while Dorothy's brother Julian (Rupert Grint) tries to figure out what's going on with the baby's appearance takes a disturbing turn, however, thanks to Shyamalan's latest devil-figure, Uncle George.
RELATED: Servant: The Biggest Mystery of Shyamalan's Series Isn't the Sinister Baby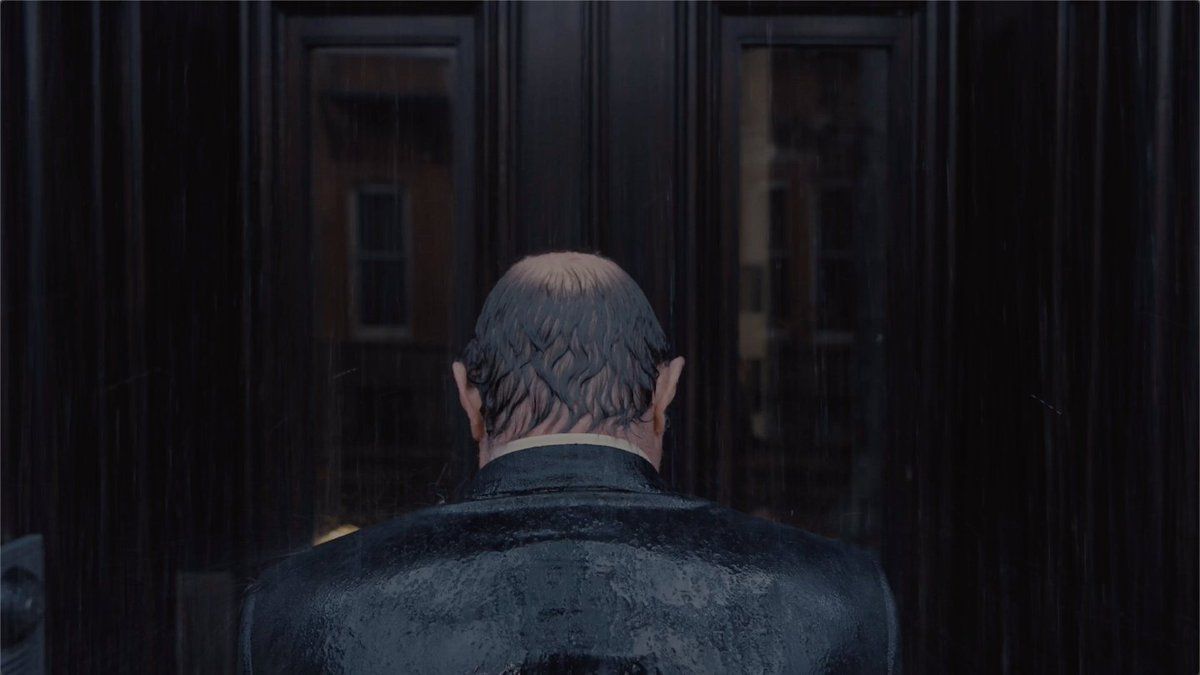 Now, Shyamalan loves using the devil as the antagonist in his films. In Devil, Satan was trapped in an elevator with people, while in movies like The Happening and The Village, he framed mankind as his metaphorical version of the devil, destroying everything God laid down for them. Even in Lady in the Water and The Visit, you can see how he loves playing up the biblical concept of heaven fighting hell, with humanity caught in the middle as people who can either give in to the darkness or rebel in the name of the light. But in Servant, his creative team goes a bit more literal.
When Dorothy and Sean head out for work, Leanne's babysitting is interrupted by a stranger coming in out the rain. Played by Boris McGiver, we discover this is her Uncle George, a sinister-looking figure clad in black, drenched and wearing ragged old shoes. As she instructs him to take the shoes off so he can visit Jericho, we see mucky feet as if he just emerged from a drain with nails that hint he could be some sort of creature.
RELATED: M. Night Shyamalan's Servant Is a Creepy, Slow Burn
When Dorothy comes home from her newscasting job (while Sean's still on culinary duty with the Philadelphia Eagles), she insists George spend the night. She's trying to convince him to let Leanne stay because for some reason George is upset at the sight of Jericho and wants Leanne back home. The problem is, Julian's been investigating the caretaker's past in Wisconsin and found her and her family's graves at a local cemetery. Sean's bewildered because he was in on Julian's findings so he knows George can mean no good and this only obscures Leanne's dangerous past.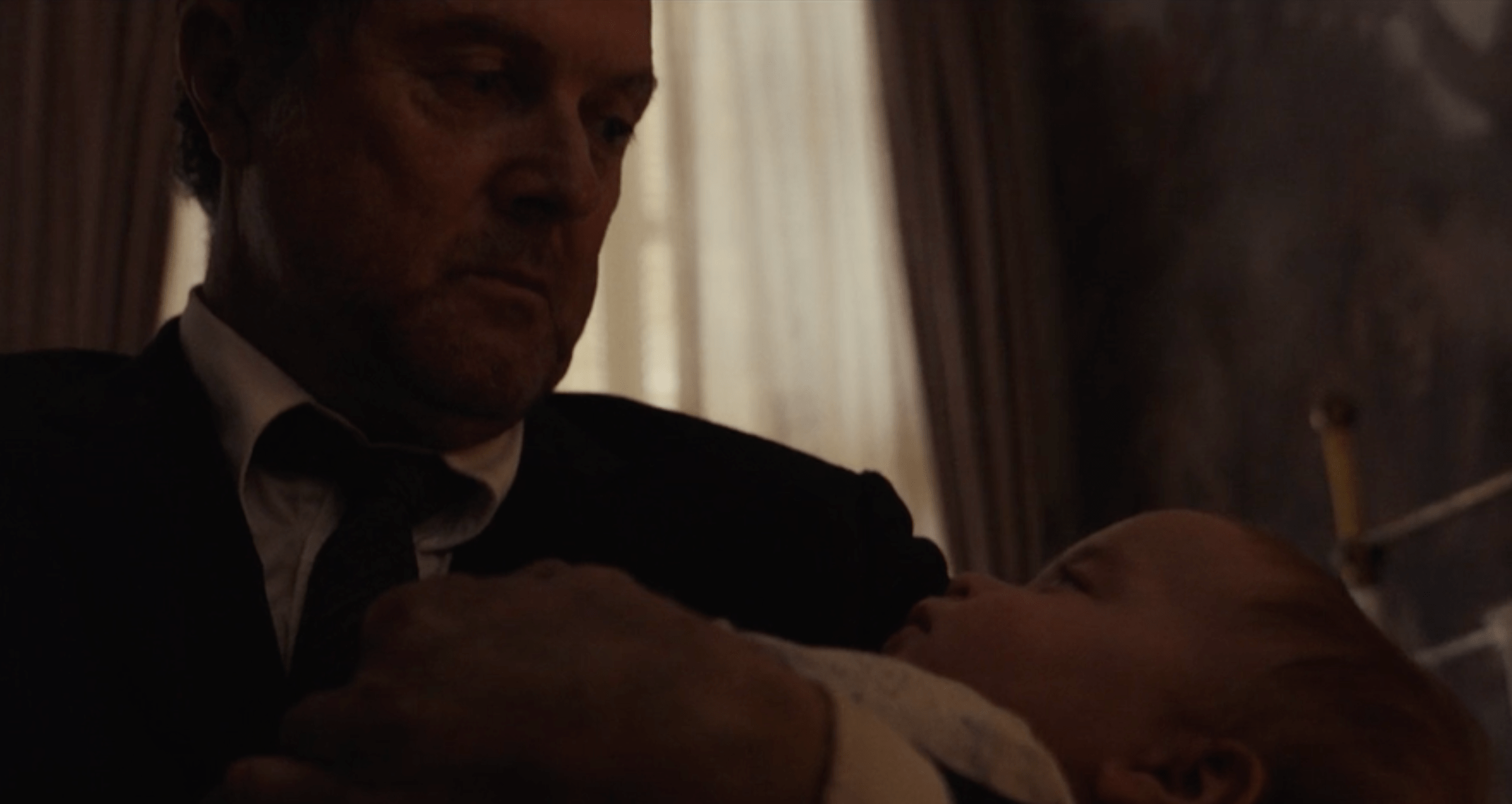 Still, when George spends the night, Dorothy gives him the benefit of the doubt as she's in the dark. At dinner, though, we can see dirt all over his skin, again suggesting he may have been digging or emerged from a grave. What's disconcerting is throughout the episode we hear news of feral creatures attacking the neighborhood in the vein of the dogs and crows from The Omen, with clues George might be linked to this spate of murders. When the nanny and Dorothy find him in Jericho's crib sleeping later on, however, all signs point to the old man having something nefarious to do with the baby. Dorothy's still in denial and thinks she made Jericho, but from Leanne's face, George may be ready to claim the kid as either he or the nanny might have used their power to bring the reborn doll to life.
RELATED: M. Night Shyamalan's Servant Renewed for Second Season Ahead of Premiere
Before he went to bed that night, George was praying in what can be assumed to be Satanic verses, while leaving what seems to be voodoo dolls hidden around the house so people are speculating he may have initially used necromancy to bring Leanne back and control her, which is why he wants her home. What basically confirms him as Shyamalan's devil here is that he gives the family an ultimatum for Leanne to leave with him, threatening to bring an Aunt May to convince her. It seems this is the mother-figure she lost in the past, and when dogs start attacking the Turner home in, it's evident George -- who's still hanging around outside and stalking the household -- is indeed the avatar for Shyamalan's new devil and the dark overlord we should've seen coming.
Created by Tony Basgallop and directed and executive produced by M. Night Shyamalan, Servant stars Toby Kebbell, Lauren Ambrose, Nell Tiger Free and Rupert Grint. Season 1 is currently airing on Apple TV, with new episodes every Friday.
KEEP READING: Apple TV+ Renews Dickinson, See & For All Mankind For Second Seasons