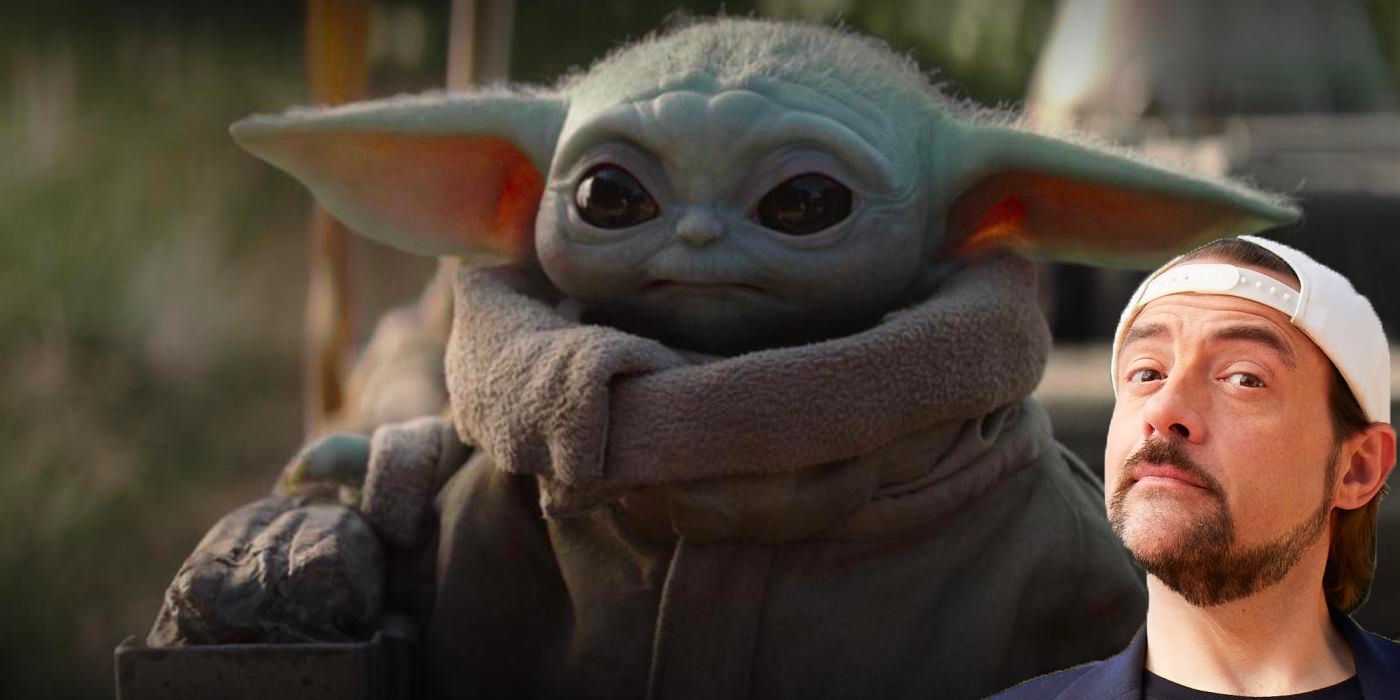 Kevin Smith has been making the rounds of the Star Wars universe lately, from a brief cameo in The Rise of Skywalker to a touching reunion with Mark Hamill on the red carpet at the premiere. Some clever fan decided to turn the tables on Smith and arrange for a certain someone from the hit show The Mandalorian to visit one of the director's most iconic locations.
That's right: Baby Yoda went out for some smokes.
RELATED: Kevin Smith Reveals Which Character He Plays in The Rise of Skywalker
The doctored image shows "The Child" inside the Quick Stop in Leonardo, New Jersey, where Kevin Smith wrote, directed and filmed Clerks back in 1994. The shop has since popped up in several of Smith's other films, including Clerks 2 and his most recent release, Jay and Silent Bob Reboot.
The photo portrays Baby Yoda waving a fistful of dollars at Randall and leaving with a pack of Smith's fictional, hard-hitting smokes, Nails Cigarettes. The shot echoes a moment in the original movie where Dante absentmindedly sells a pack of smokes to a four-year-old.
The meme was posted by Smith on Facebook on Christmas Eve with a message that said in part, "First off, whoever made this meme, thank you!" He also called the mash-up "adorable."
Those worrying about the age limit can rest easy.  "The Child"  is above the age limit to buy things like this, since he's a very, very young 50.
KEEP READING: Star Wars: The Mandalorian's Baby Yoda Was Created in 2012