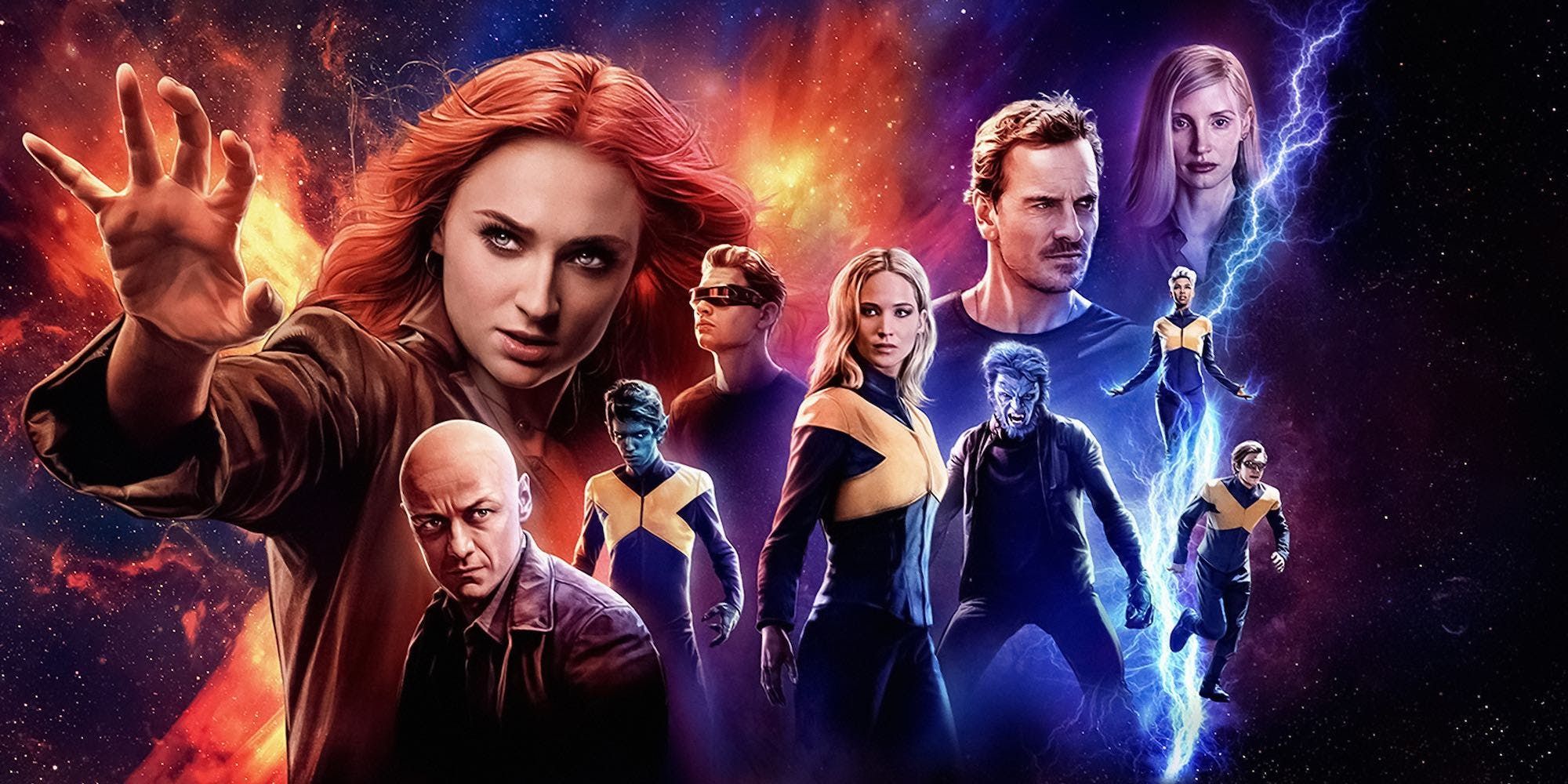 Someone needs to give the Xfinity channel guide writer a raise.
In a great find by Battle of the Atom! podcast host Adam Reck, the Xfinity channel guide weighed in on Dark Phoenix's abysmal run at the box office, listing the movie as "X-Men: Dark Phoenix - An X-Men fan's worst nightmare."
RELATED: EXCLUSIVE: How X-Men: Dark Phoenix's Sophie Turner Prepped for Jean Grey's Arc
But they did not stop there. Replying to Reck's tweet, another Twitter user found the cable company's response to the Marvel/Sony Spider-Man split, with the listing for Avengers: Endgame reading: "Avengers: Endgame - Spidey's boot from the MCU is way worse than any villain."
Serving as the conclusion to Fox's X-Men franchise, Dark Phoenix was only able to bring in $33 million over its opening weekend. Two week later, the film was already being pulled out of theaters due to low attendance. The film was also panned by critics, earning a 21% aggregate review on Rotten Tomatoes. The franchise is expected to be completely rebooted in the Marvel Cinematic Universe now that Disney owns Fox.
Directed and written by Simon Kinberg, Dark Phoenix stars James McAvoy, Michael Fassbender, Jennifer Lawrence, Nicholas Holt, Sophie Turner, Tye Sheridan, Alexandra Shipp, Kodi Smit-McPhee, Evan Peters and Jessica Chastain.
KEEP READING: REPORT: Sony/Marvel Spider-Man Fall Out Linked to Dark Phoenix Failure