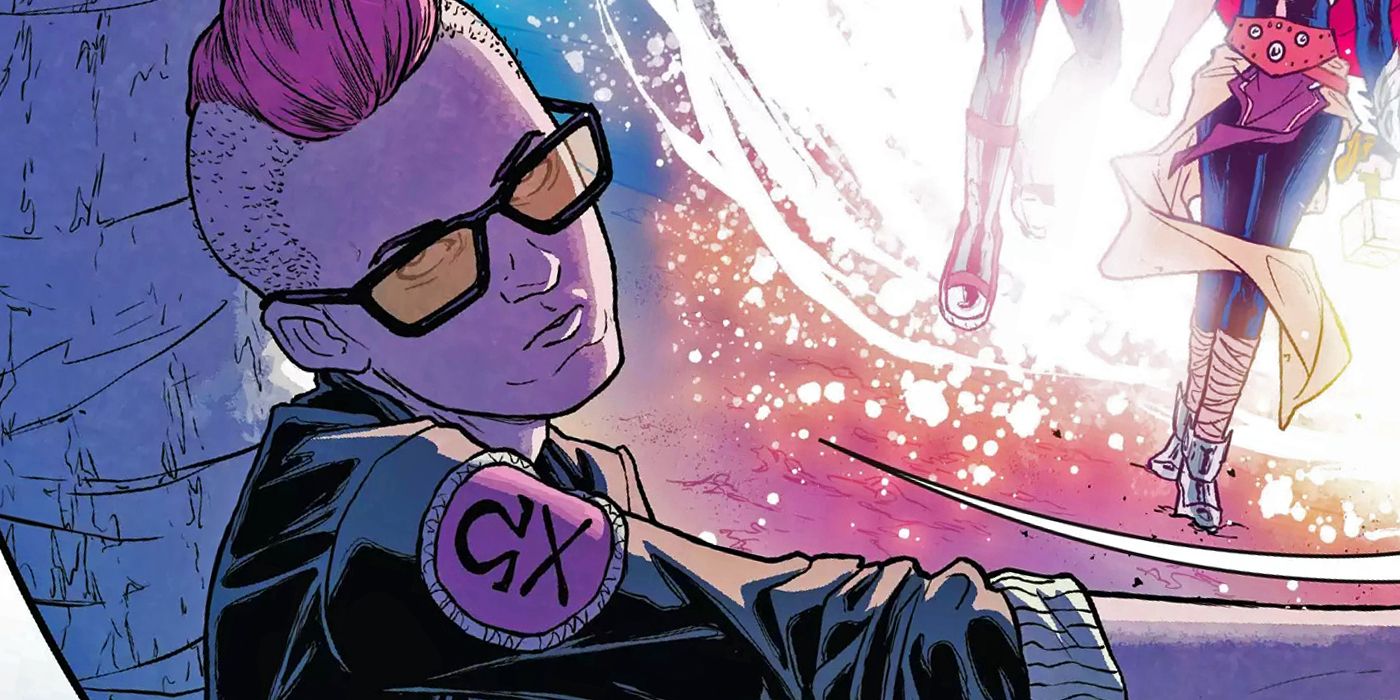 In X-Men: Dark Phoenix, eagle-eyed viewers spotted fan-favorite character Quentin Quire's pink fauxhawk in the hallway at Xavier's School for the Gifted. Now, a fan has posted a few screenshots of the scene, providing the best look yet at the telepath.
It is unclear whether or not Quire would have played a key role in any potential X-Men films. Indeed, the character wasn't even mentioned by name in his cameo scene. However, now that Disney has purchased Fox -- thus securing film rights to the X-Men for the Marvel Cinematic Universe -- the world established by Fox's franchise will likely never be seen again.
RELATED: EXCLUSIVE: How X-Men: Dark Phoenix's Sophie Turner Prepped for Jean Grey's Arc
Notably, quite a few similarities exist between Quire, known by his mutant name "Kid Omega," and Jean Grey, the film's title character. The two to share the same power set, and they both have an outstanding amount of power, earning the Omega classification. Quentin has also been shown to be able to harness the Phoenix Force and even mastered it in a future timeline.
RELATED: REPORT: Sony/Marvel Spider-Man Fall Out Linked to Dark Phoenix Failure
Directed and written by Simon Kinberg, Dark Phoenix stars James McAvoy, Michael Fassbender, Jennifer Lawrence, Nicholas Holt, Sophie Turner, Tye Sheridan, Alexandra Shipp, Kodi Smit-McPhee, Evan Peters and Jessica Chastain. The film is set to release digitally on September 3 and will release on 4k Ultra HD, Blu-ray and DVD on September 17.