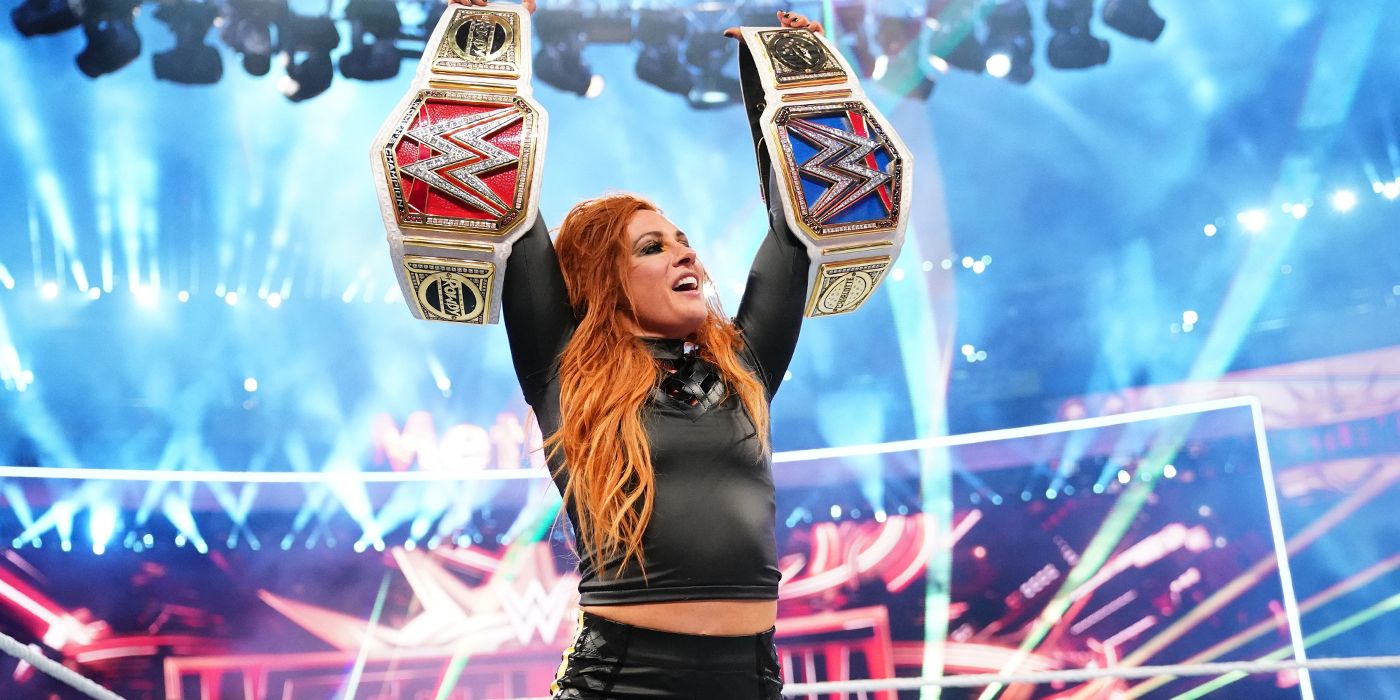 2K Sports has announced that the latest iteration of its popular WWE 2K series showcases the story of the wrestling company's Women's Evolution.
WWE 2K20 will tell the story of four of WWE's most popular female Superstars Charlotte Flair, Bayley, Sasha Banks and cover star Becky Lynch. Collectively, the women are known as The Four Horsewomen of NXT, the brand where they met and got their WWE start. "2K Showcase: The Women's Evolution" will detail their journey beginning in 2014 when all four women were a part of WWE's development brand, NXT, all the way through to this year's WrestleMania 35, where Becky Lynch, Charlotte Flair and Ronda Rousey were featured in the main event -- a historic, first-time accomplishment.
RELATED: WWE 2K20 Adds Bray Wyatt's 'The Fiend' as Pre-Order DLC
2K Showcase will include 15 playable matches that span between 2014 and 2019, charting the growth of the Women's Evolution in WWE. Players will be able to unlock characters, attire parts, titles and more as they progress through the story.
This announcement was accompanied by a trailer, continuing the theme of women breaking through. Hulk Hogan and "Stone Cold" Steve Austin stand by a bar looking around a fancy club. The advert shows Charlotte Flair and Bayley before featuring Becky Lynch, surrounded by eager listeners. Austin comments, "It's pretty cool that a woman is The Man now."
Hogan replies, "Yeah, brother, no question who the man was in our day," before several pro wrestling legends join in on the joke, including Sting, Bret 'Hitman' Hart and The Heartbreak Kid Shawn Michaels.
RELATED: WWE Women's Champion Becky Lynch Honored with Special Mattel Figure
WWE 2K20 is developed by Visual Concepts and published by 2K Sports. It will be released on October 22 for PlayStation 4 and Xbox One.