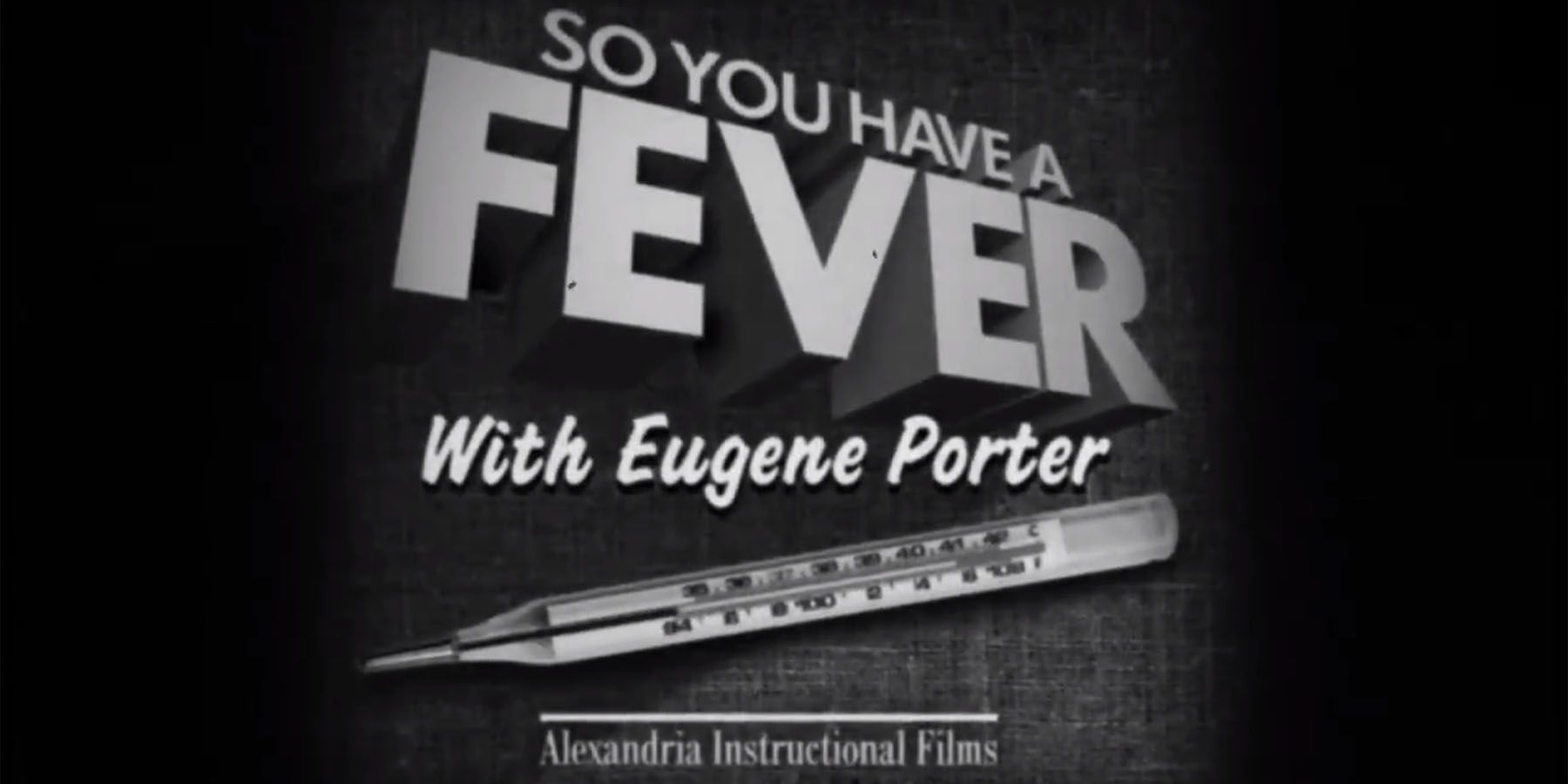 Fall is almost upon us, which means it's about time to be vigilant for any seasonal flu and cold symptoms. Of course, folks should be extra aware of signs indicating a more serious diagnosis. Luckily, "Doctor" Eugene Porter and the good citizens of Alexandria have released a friendly PSA to remind people what to pay attention for in the event someone's health takes a turn for the worse.
The Walking Dead's "So You Have A Fever" PSA is a quick and handy film chock-full of valuable information for discerning whether someone experiencing "normal cranial discomfort" has simply overexerted themselves, is suffering from a minor illness or possibly contracted the unfortunate Pathogen of Unknown Origin (P.U.O.).
RELATED: The Walking Dead Fights for More Than Survival in New S10 Teaser
Worried individuals should note that, if their temperature exceeds 110 degrees Fahrenheit, it's a pretty good sign the disease is more serious than usual. Most people should start feeling better within a day or so, but worsening symptoms could foretell the rather annoying symptom of "turning," in which case more extreme remedies may be required. Thankfully, The Walking Dead promises to continue giving audiences plenty of examples of how to differentiate between sickly humans and those suffering from the P.U.O. when the series returns next month.
RELATED: Walking Dead: Robert Kirkman Heads to Court for Profits Trial Against AMC
AMC's The Walking Dead stars Norman Reedus, Danai Gurira, Melissa McBride, Josh McDermitt, Christian Serratos, Jeffrey Dean Morgan, Nadia Hilker, Dan Fogler, Angel Theory, Lauren Ridloff and Eleanor Matsuura. The series returns for Season 10 on October 6.