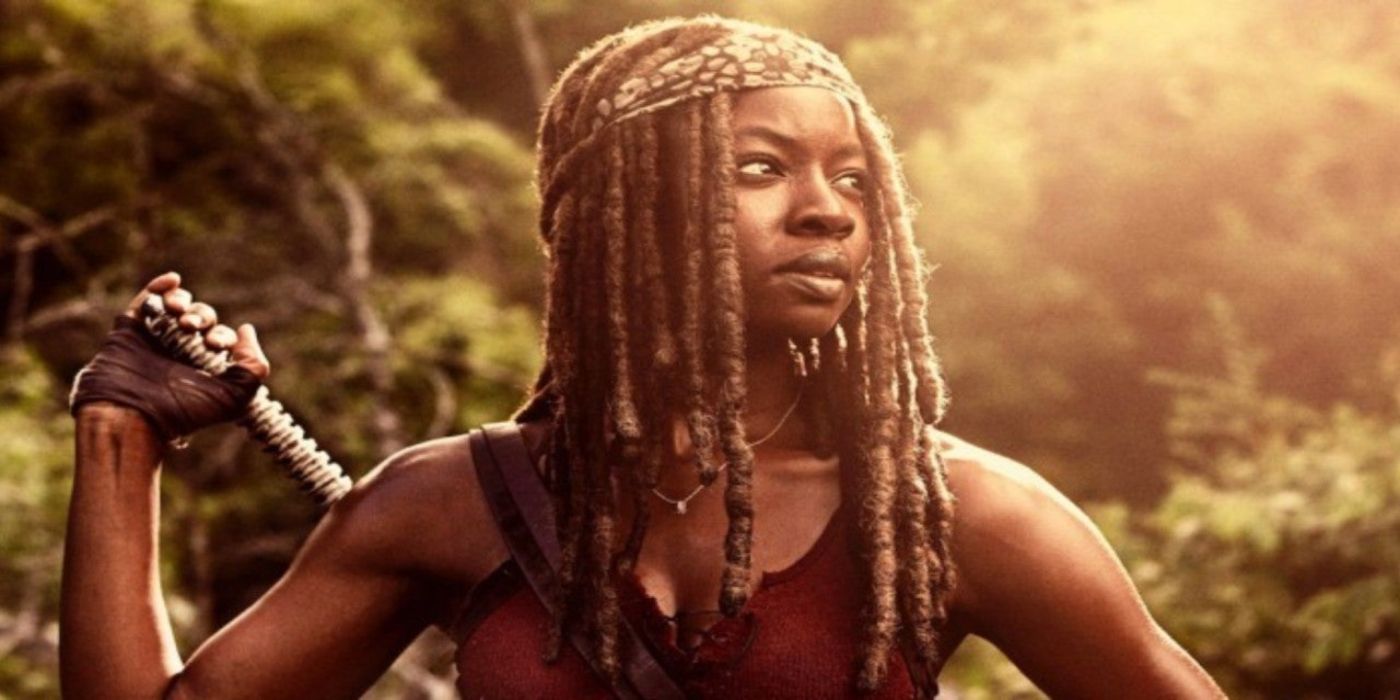 The Walking Dead has seen many fan-favorite characters leave over its run, but no one may be missed more than Danai Gurira's Michonne.
First debuting in the Season 2 finale, the samurai-wielding survivor has been a key figure in the long-running AMC series. However, Gurira has confirmed that the upcoming tenth season will be her last, with showrunner Angela Kang hinting that Michonne's eventual exit will have major ramifications for the survival horror series.
RELATED: Walking Dead PSA Explains the Difference Between Fever and Zombie Infection
"There are some things of major importance that we will learn, which have massive consequences [in regards to Michonne's exit]," Kang told TVLine. "But we'll also get to showcase good, old-fashioned Michonne being a badass."
The series' original protagonist Rick Grimes left halfway through last season, along with longtime main character Maggie Rhee. Rick was later announced to star in a trilogy of television films, while Maggie has been hinted to return in Season 10. Whether the door will be left open for Michonne's possible return has yet to be seen.
RELATED: The Walking Dead Fights for More Than Survival in New S10 Teaser
AMC's The Walking Dead stars Norman Reedus, Danai Gurira, Melissa McBride, Josh McDermitt, Christian Serratos, Jeffrey Dean Morgan, Nadia Hilker, Dan Fogler, Angel Theory, Lauren Ridloff and Eleanor Matsuura. The series returns for Season 10 on October 6.