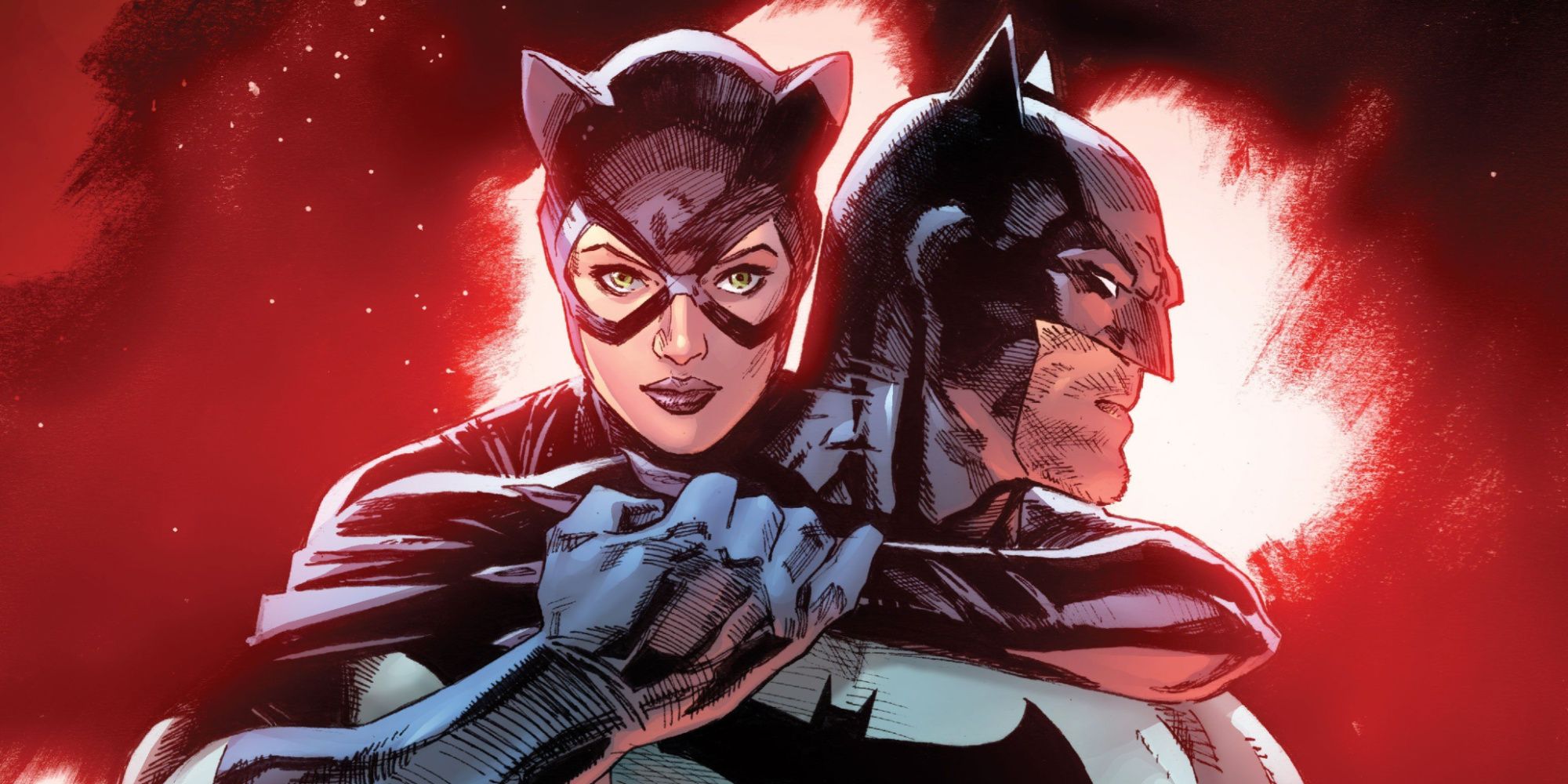 Ever since the heartbreaking events of Batman #50, Bruce Wayne and Selina Kyle have been, for lack of a better term, broken up. While the series was building up to the two's wedding, things took a turn when Catwoman, unknowingly manipulated by Bane, left Batman at the altar.
Since then, the two have been on the outs — that is, until Selina showed up to help Bruce at the start of the currently unfolding "City of Bane" storyline. Now, it appears as if the series will once again shift focus to the two star-crossed lovers in the next two issues, which writer Tom King promises to be the most important of his run.
RELATED: A Batman Villain Just Received a Dangerous Power Upgrade
"Starting next week, Batman 78 and 79, which focus on Batman and Catwoman after the wedding, may be the most important issues I've written," King tweeted. "The culmination of so much. And Clay's art... From the first kiss to the last..."
On top of this tease, King also shared a page from one of the issues featuring Batman and Catwoman on a boat, a flashback to the Golden-Age version of the start of their relationship.
King took the reins of the Batman series at the start of the Rebirth initiative in 2016. The writer's tenure will end with the conclusion of "City of Bane," which will lead to the 12-issue limited series Batman/Catwoman that will serve as the official ending of King's story.
RELATED: Batman: Damian Might Be the Biggest Victim in Bane's War on Gotham
Batman #78, by Tom King and Clay Mann with a cover by Tony S. Daniel, goes on sale Wednesday, Sept. 11.