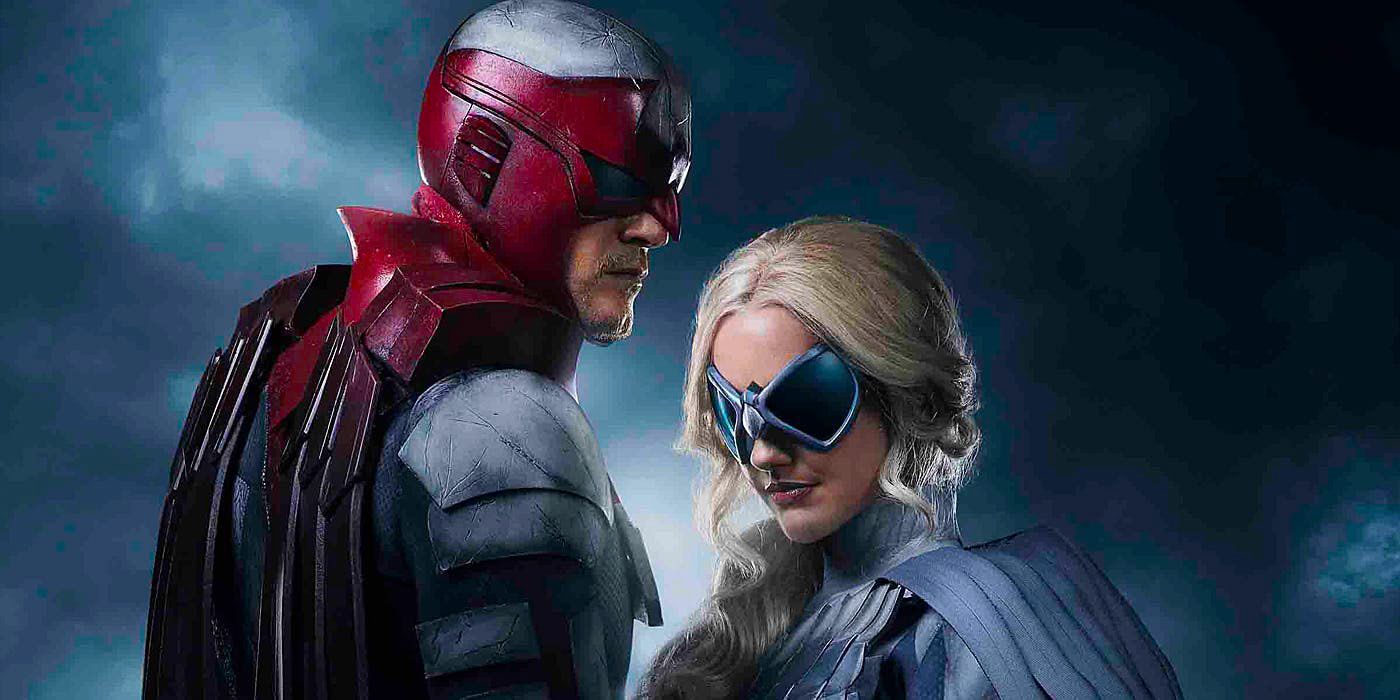 With Titans Season 2 set to premiere in a matter of days, DC Universe has been teasing fans with various clips and images featuring the show's cast. The final five days of the countdown is officially on, as DC has released a new poster featuring Hawk and Dove.
Posted to the official Titans Twitter page, the poster features the bird-themed superhero duo standing shoulder-to-shoulder as they look towards the camera. The image is accompanied by a caption that reads, "Hawk and Dove fly back into action in five days."
RELATED: Titans Season 2 Trailer Hints At a New Take on 'The Judas Contract'
Hawk and Dove's muted costumes emulate the hazy atmosphere of the background. Meanwhile, the translucent, multi-colored number five highlights the days left before the Season 2 premiere.
The duo play a major role in the DC Universe series. During Titans's first season, Hank Hall and Dawn Granger were pivotal in helping Rachel, as well as aiding in the search for Jason Todd. Besides their heroic efforts, the couple was the subject of a love triangle with Dick Grayson early in the season, with their backstories being explored later on.
RELATED: Titans: The Biggest Revelations (and Mysteries) of the Season 2 Trailer
Titans stars Brenton Thwaites, Anna Diop, Teagan Croft and Ryan Potter with Minka Kelly, Alan Ritchson, Curran Walters, Conor Leslie, Joshua Orpin, Esai Morales, Chelsea Zhang, Chella Man, Drew Van Acker and Iain Glen. Season 2 arrives Sept. 6 on DC Universe.