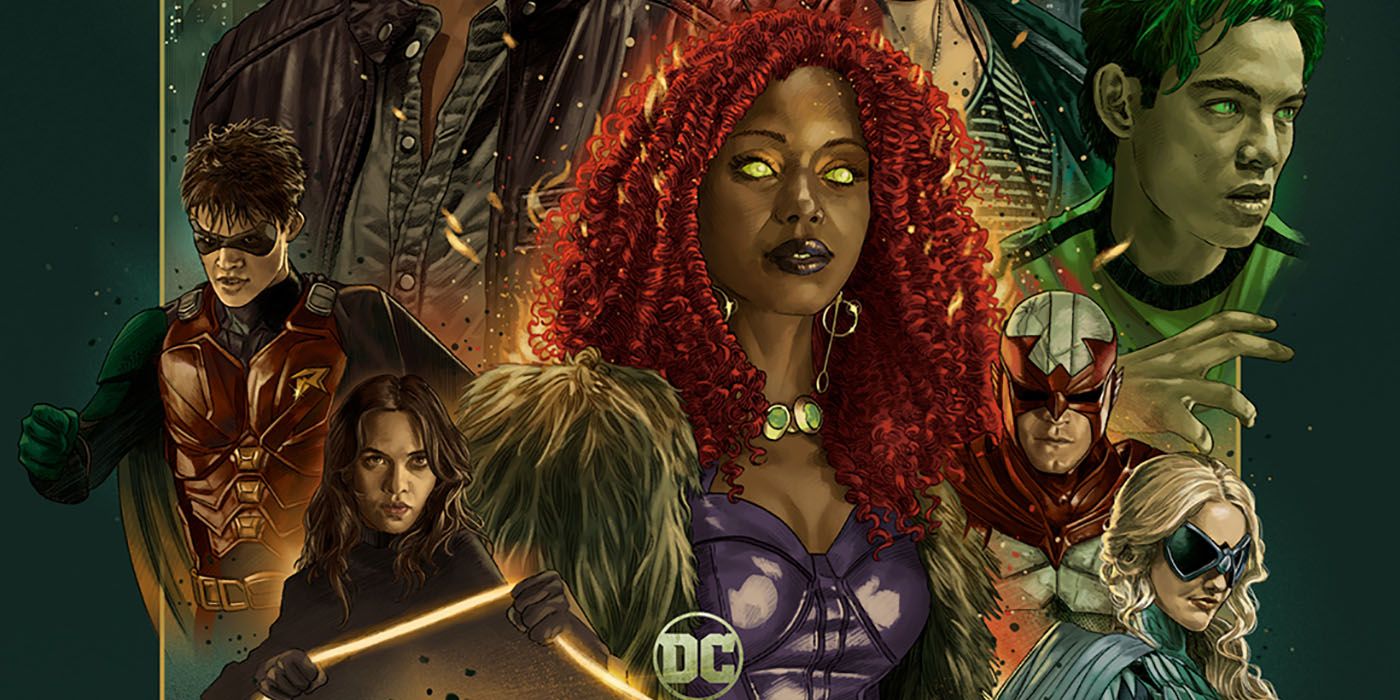 DC Universe's Titans fan don't have to wait until Season 2 comes out to see Starfire's new look. Anna Diop, who plays the alien princess, just revealed a sneak peak of her new costume on Instagram.
The princess of Tamaran has ditched curls for a gentle wave. Thanks to this, she looks a bit more like her counterpart from the Teen Titans cartoon, but there's at least one way Koriand'r is breaking tradition with her new appearance: she seems to have traded in her trademark bright purple outfits for a darker shade.
RELATED: Titans: New Season 2 Poster Highlights Hawk and Dove
At least one thing hasn't changed yet: she's still wearing her iconic green stone necklace.
RELATED: Titans Season 2 Trailer Hints At a New Take on 'The Judas Contract'
Diop also shared a behind-the-scenes image of herself in her Season 2 costume. Her stunt double Penande Estime also appears, dressed in the same costume. Diop used the post to thank Estime for her work, but the photo also offers an up-close look at some costume details.
RELATED: Titans Season 2: Did Deathstroke Murder [SPOILER]?
Titans stars Brenton Thwaites, Anna Diop, Teagan Croft and Ryan Potter with Minka Kelly, Alan Ritchson, Curran Walters, Conor Leslie, Joshua Orpin, Esai Morales, Chelsea Zhang, Chella Man, Drew Van Acker and Iain Glen. Season 2 arrives Sept. 6 on DC Universe.