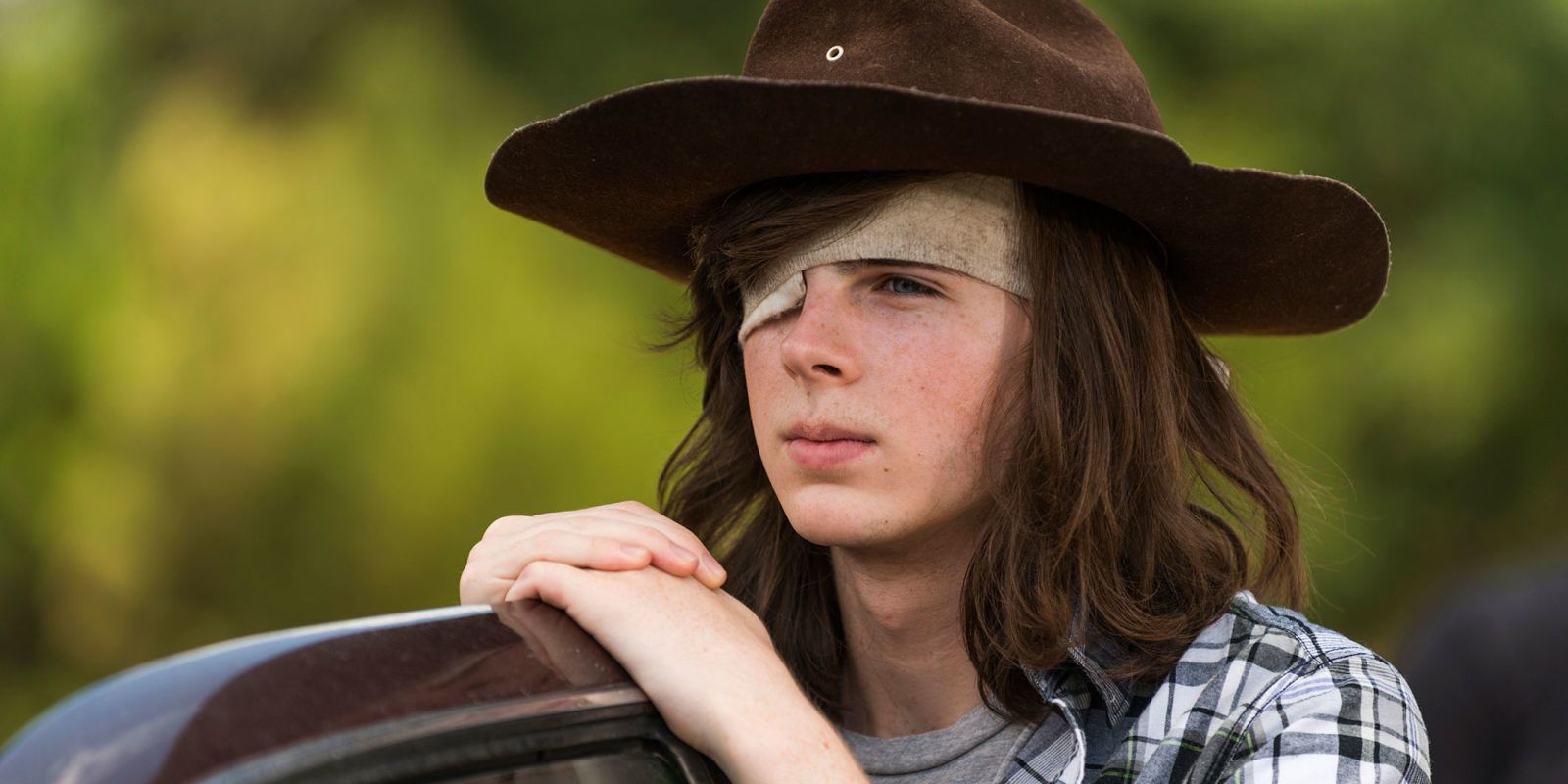 Former The Walking Dead star Chandler Riggs recently revealed that he bought a house, which resulted in the show's official Twitter throwing some good-natured shade his way.
"I just bought a house lol what," Riggs wrote on Twitter. "Doubt you'll stay in it though," The Walking Dead Twitter replied.
RELATED: Michonne Wields Lucille in The Walking Dead Season 10 Sneak Peek
Although some fans took The Walking Dead Twitter's comment as an insult, the joke goes back to a moment from Season 2 of The Walking Dead. Rick Grimes ordered his son to stay in the house and then, since he was a kid, Carl didn't listen. He walked into the woods and found a zombie trapped in the mud. He threw rocks at the walker, antagonizing it. That was the same zombie that ended up pulling itself loose and killing Dale, all because Carl wouldn't stay in the house. The event started a meme making fun of Carl for not remaining where it was safe.
Riggs replied to the reference, saying, "that was like oNE TIME EIGHT YEARS AGO." The Walking Dead creator Robert Kirkman added, "Yeah, guys. BACK OFF!!"
AMC's The Walking Dead stars Norman Reedus, Danai Gurira, Melissa McBride, Josh McDermitt, Christian Serratos, Jeffrey Dean Morgan, Nadia Hilker, Dan Fogler, Angel Theory, Lauren Ridloff and Eleanor Matsuura. The series returns for Season 10 on Oct. 6.
KEEP READING: Walking Dead PSA Explains the Difference Between Fever and Zombie Infection