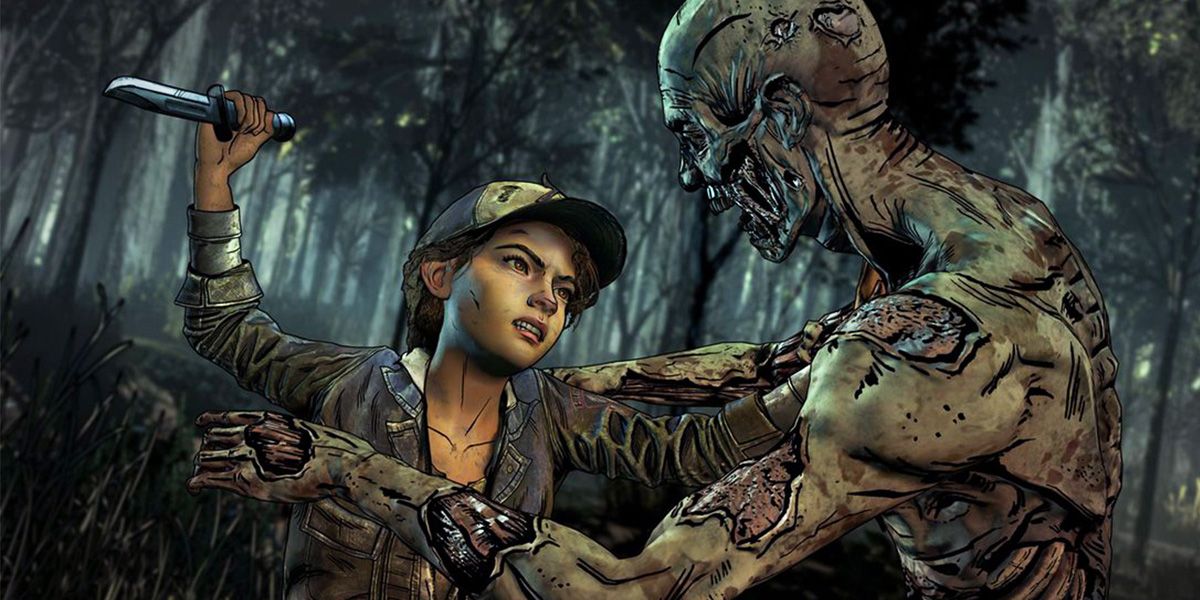 For the first time, all four seasons of Telltale Games and Skybound Games' award-winning video game adaptation of The Walking Dead has been collected together in a definitive edition containing hours of bonus content.
Available physically for PlayStation 4 and Xbox One and digitally for both consoles and PC, the compilation features all 23 episodes, the game's 140-track soundtrack, a mini-documentary, art galleries and directors' commentaries. Skybound Games has released a launch trailer officially announcing the compilation.
RELATED: The Walking Dead Spinoff Series: Everything We Know So Far
The bestselling video game series follows a young girl named Clementine who grew up amidst the chaos and fall of society during the zombie apocalypse. As she grows older, Clem makes difficult decisions to ensure her own survival and that of her family and friends against the undead and living alike.
Development on the fourth and final season had initially come to a halt after a massive layoff of Telltale Games' employees. Development resumed in November, with Skybound Games hiring many original developers that had been laid off by Telltale in the interim.
RELATED: New Walking Dead: The Final Season Trailer Sends Clem Among the Dead
The Walking Dead: The Telltale Definitive Series is developed by Telltale Games and Skybound Games and is available now for PlayStation 4, Xbox One and PC. There are plans for all four seasons to be made available for the Nintendo Switch at a later date.