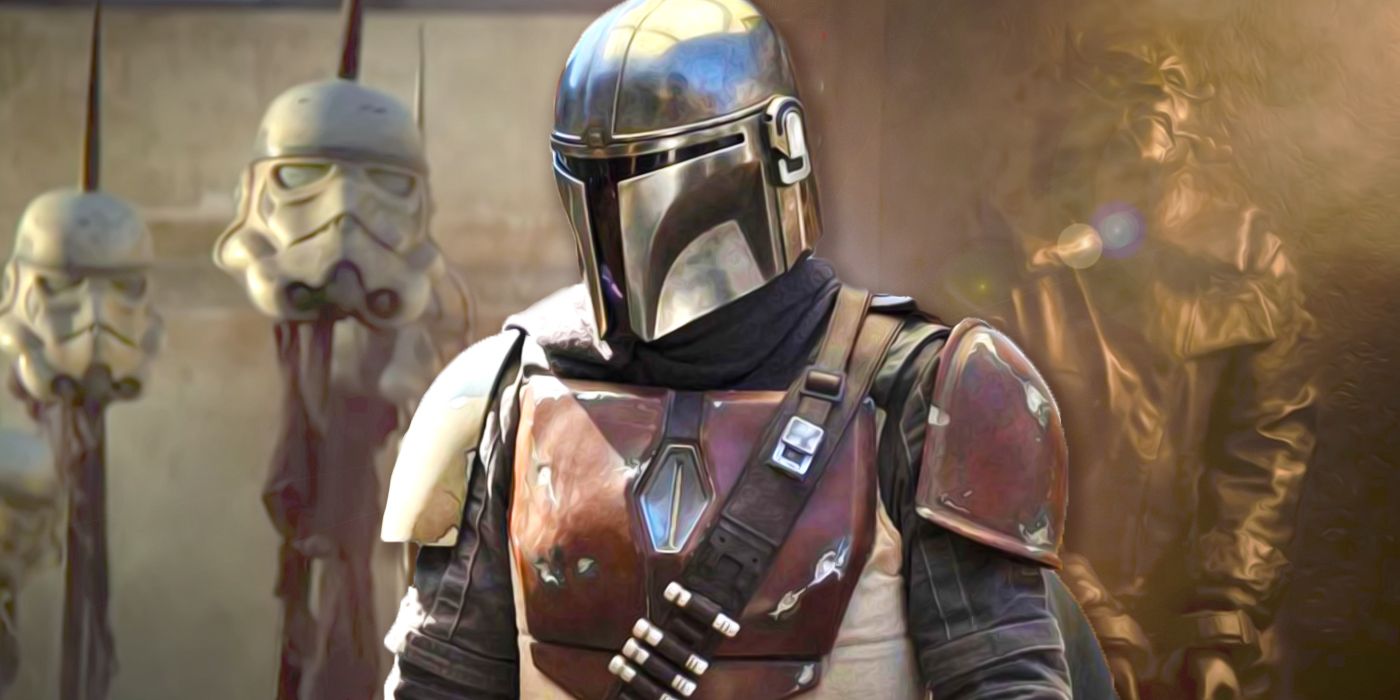 A new image from the upcoming Star Wars live-action series The Mandalorian features Pedro Pascal's titular bounty hunter tangling with a pair of fan-favorite aliens.
The photo, which was released by Entertainment Weekly, sees the Mandalorian seemingly holding his own against some Trandoshans, despite being outnumbered two to one.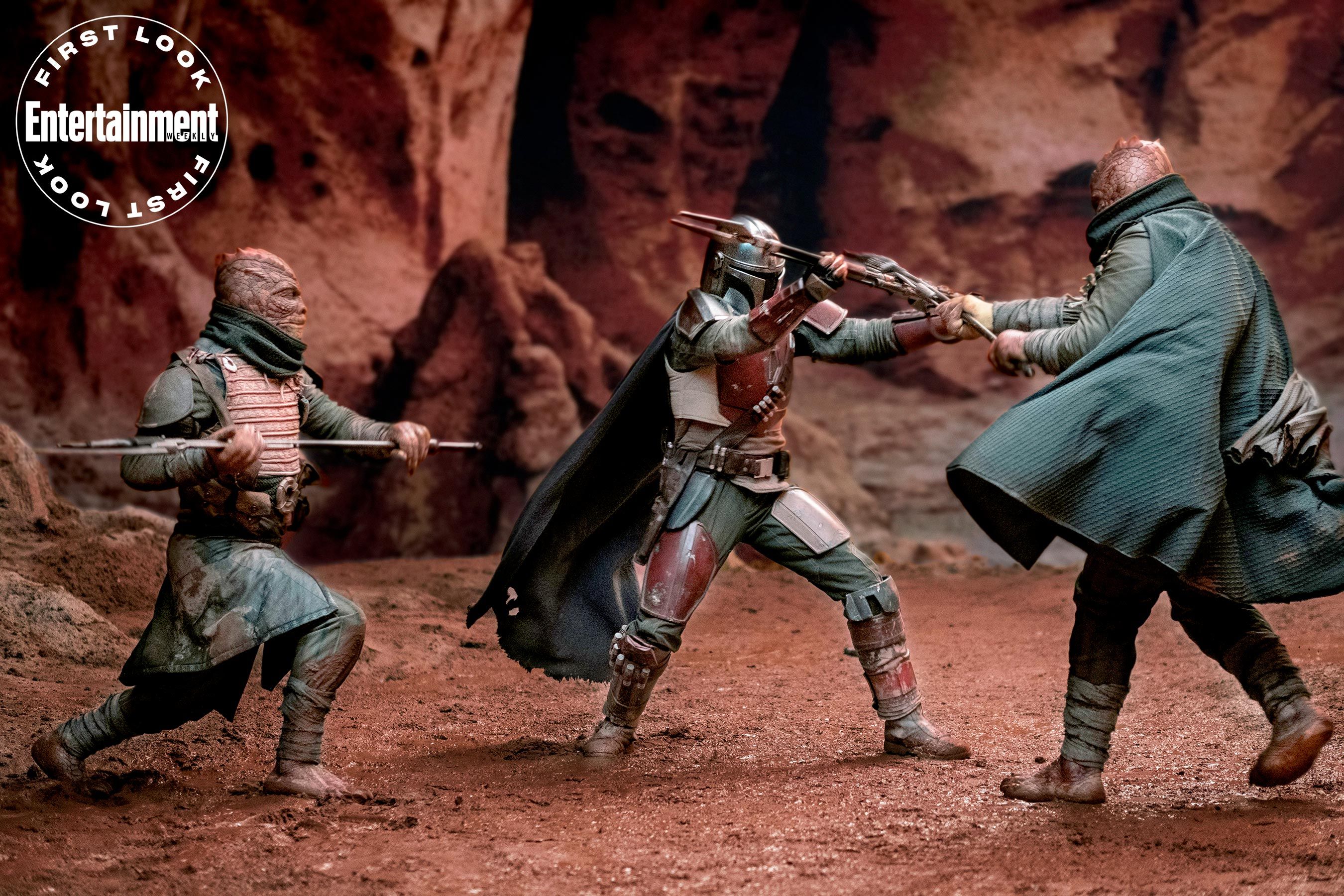 RELATED: Before Mandalorian, Underworld Would've Explored Star Wars' 'Freakier Side'
Most Star Wars fans' introduction to the Trandoshans, a species of lizard-like creatures, came in Star Wars: The Empire Strikes Back. When Darth Vader rounded up a group of bounty hunters to track down the Millennium Falcon, among them was a Trandoshan named Bossk. Coincidentally, the group also included Boba Fett (not a true Mandalorian despite sporting Mandalorian armor) and IG-88 (it's since been confirmed that IG-11 will be in the Disney+ series).
In addition to Trandoshans, The Mandalorian creator Jon Favreau also confirmed the series will see the live-action debut of the Blurrgs, which first appeared in the made-for-TV movie Ewoks: The Battle for Endor.
RELATED: The Mandalorian Trailer Syncs Up Perfectly With Cats Teaser's Audio
Created by Jon Favreau, The Mandalorian stars Pedro Pascal, Gina Carano, Carl Weathers, Giancarlo Esposito, Emily Swallow, Omid Abtahi, Werner Herzog and Nick Nolte. The series debuts Nov. 12 on Disney+, the same date as the streaming service's official launch.