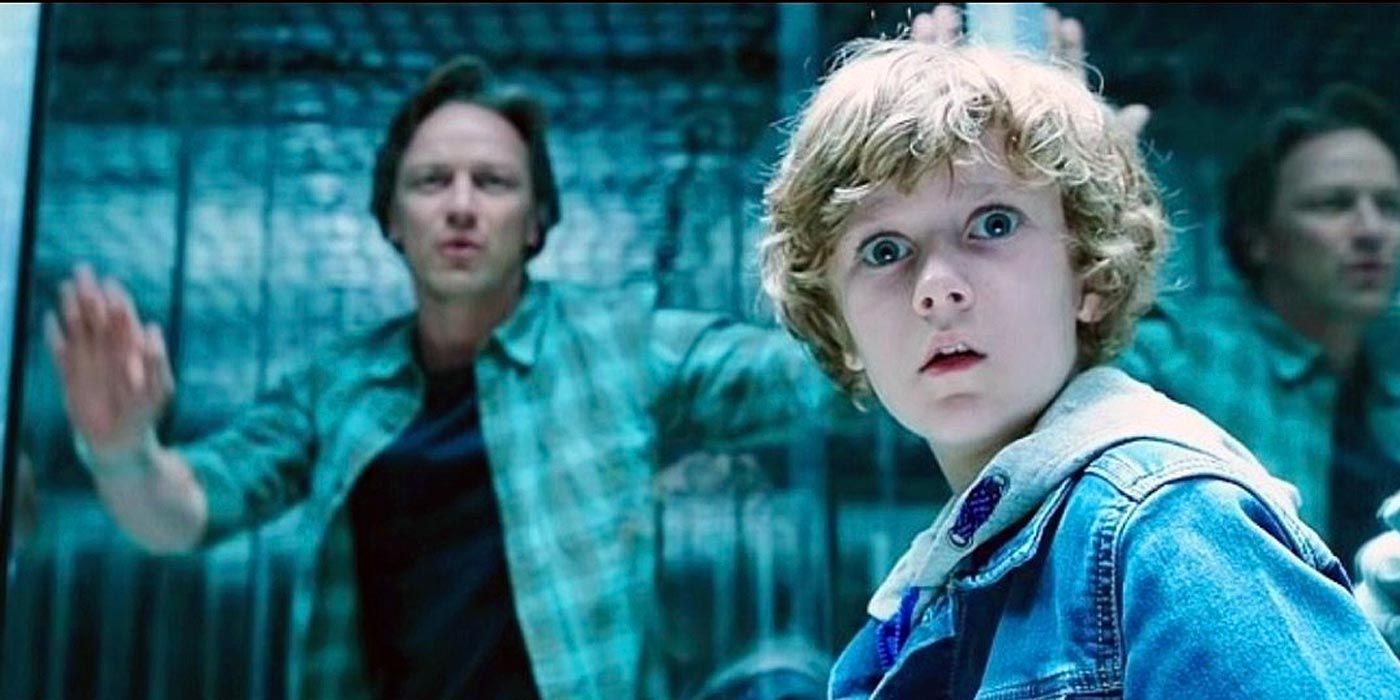 WARNING: The following contains spoilers for It: Chapter Two, in theaters now.
No kid in a horror movie has a good time. Best case scenario, they're chased around by a deranged murderer who may or may not be supernatural. Worst case, they don't survive the night.
But almost none have it as rough as the little boy featured in It: Chapter Two. He has a profoundly strange and frightening day, even before there's a shape-shifting murder clown trying to eat him.
RELATED: It Chapter Two Director Says There's Enough Mythology for Another Sequel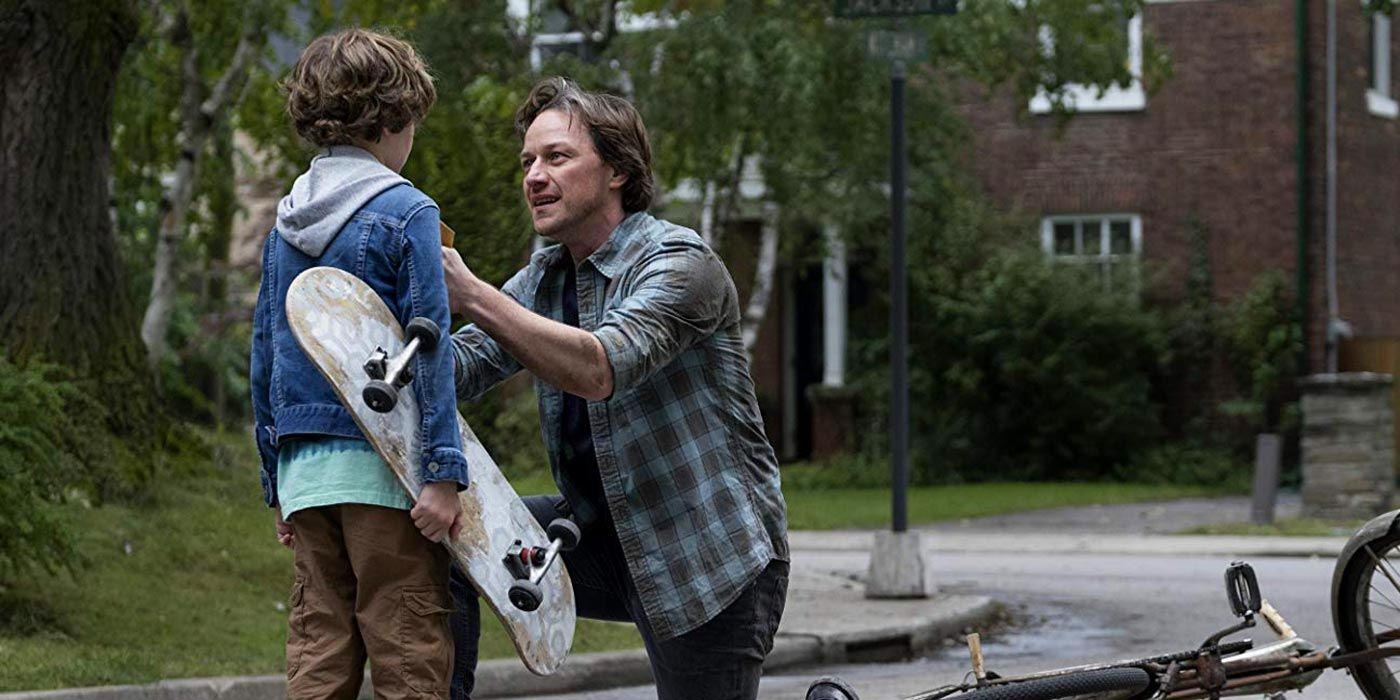 The weirdness for this child starts when his family goes out to dinner. Noticing Richie (Bill Hader), the kid goes quotes one of his stand-up bits at him. The kid isn't aware that Richie is at the edge of his reason because of Pennywise (Bill Skarsgård). So when the kid appears to be mocking him, Richie assumes he's the shape-shifting monster and screams at him.
Profoundly confused, the kid points out he was just quoting a comedy routine at him. Richie tries to come back from that by then meekly offering to take a picture with him, which the child (rightfully) refuses.
The next day, the kid is just skateboarding around his neighborhood when one of the people who was with Richie the previous night is screaming into a sewer drain. This is Bill (James McAvoy), and he's trying to yell at Pennywise for what he did in the past. Bill quickly rounds on the child and screams at him to avoid the sewage drain and bathtub because of the voices coming from them. Practically shaking the kid, Bill warns him to lie to his parents and find an excuse to flee Derry. This kid skates away, appropriately terrified.
RELATED: It: Chapter Two Tracking For A Monster (Clown) Opening Weekend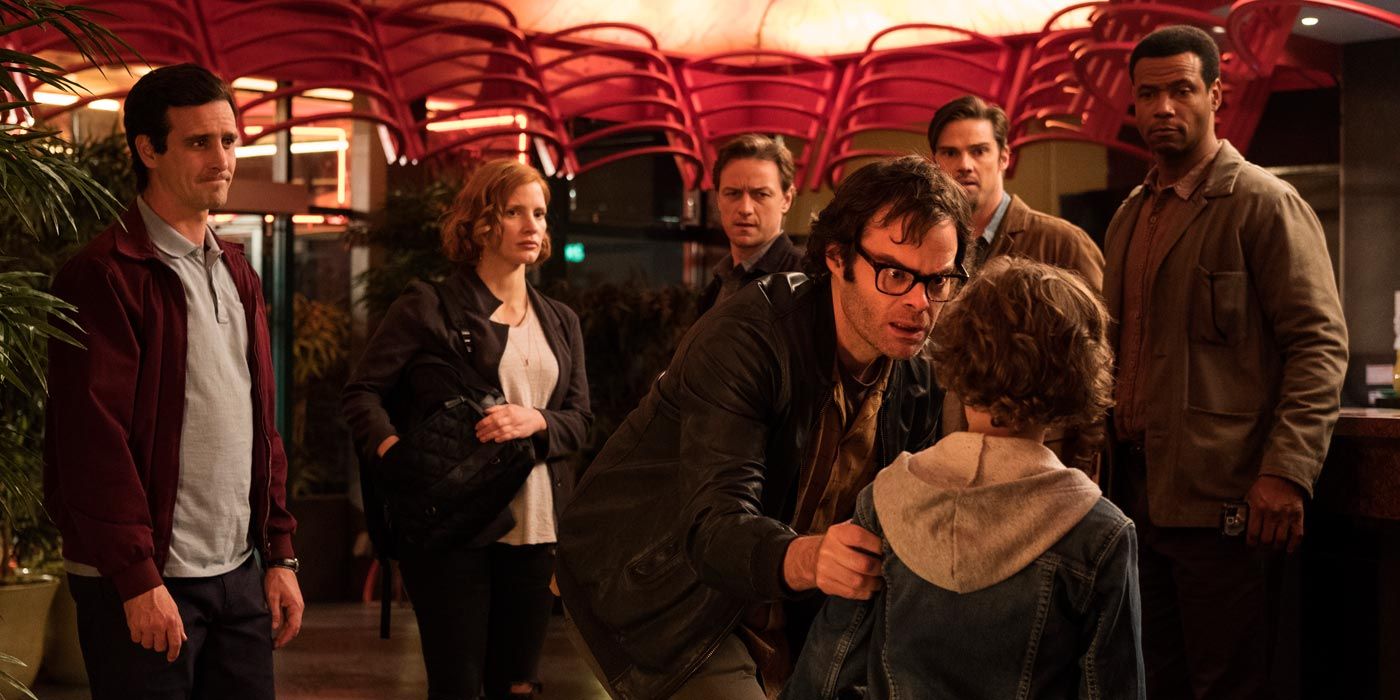 Things take an even worse turn that night. While at the local Derry carnival, the kid goes into the funhouse. He doesn't initially realize he's being followed by a screaming Bill, who Pennywise has taunted with a threat of the boy's death. Ending up in the hall of mirrors, Bill eventually ends up on the other side of a slate of glass from the kid. The kid is, again, terrified that a grown man is following him and trying to yell at him.
And that's when Pennywise reveals himself behind the child, quickly banging his head into the glass to break it. Although Bill and the boy try their best to get him out of there in time, Pennywise breaks through and kills the child.
Bill did all of Pennywise's work scaring him up, inadvertently making the child a delectable treat for Pennywise. Between the screaming adults and the shapeshifting murder clown, this poor kid has a real rough go of it.
It: Chapter Two stars Bill Skarsgård, James McAvoy, Jessica Chastain, Jay Ryan, Bill Hader, Isaiah Mustafa, James Ransone, Andy Bean, Teach Grant, Jess Weixler, Will Beinbrink, Xavier Dolan, Jaeden Lieberher, Sophia Lillis, Jeremy Ray Taylor, Finn Wolfhard, Chosen Jacobs, Jack Dylan Grazer, Wyatt Oleff and Nicholas Hamilton.
KEEP READING: Review: It: Chapter Two Is Entertaining, If a Bit Bloated