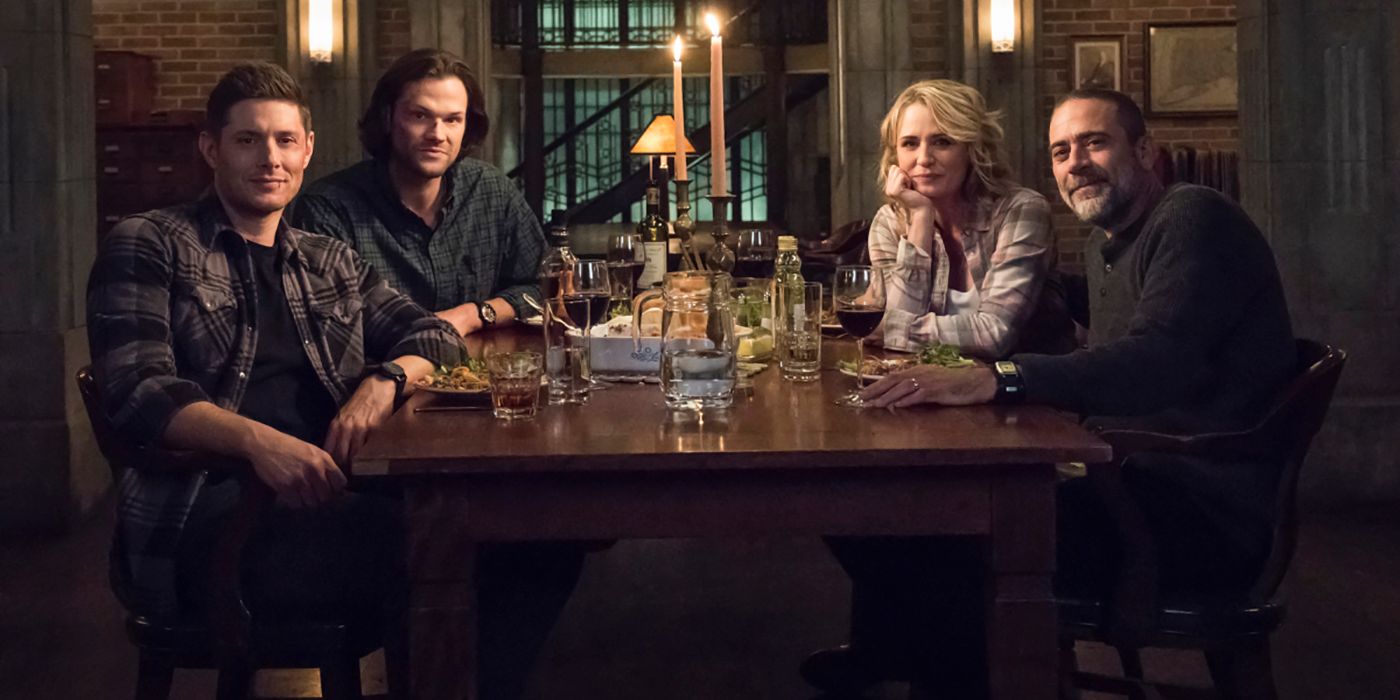 The Winchester brothers might be saying goodbye as Supernatural enters its fifteenth and final season this October, but it seems they are leaving us a special gift to remember them by: a cookbook.
Reddit user Vio_ noticed a listing for Supernatural: The Official Cookbook by Julie Tremaine and Jessica Torres and shared it on the r/Supernatural subreddit. As the listing reads, the book will teach fans of the show how to create many of the dishes they've seen the Winchesters enjoy on television: "Dean's breakfast Pig 'N A Poke, cheeseburger and fries, angel food cake, Sam's salads" and Dean's greatest love, pie.
RELATED: Jensen Ackles, Jared Padalecki Tearfully Thank Supernatural's Fans
At first, it might seem strange that this show is getting its own cookbook, but many fans might have noticed that, over the years, in between fighting the forces of the paranormal and the beyond, the brothers sure like to eat, with Dean especially being quite the gourmand.
Food and Wine even once dubbed the show "a tribute to junk food," with all the time the brothers make their attack plans at some local diner, and even called Dean Winchester some monster-hunting version of "Guy Fieri."
It's also tempting to think the book might share some of the more "otherworldly" dishes we've seen on the show... just what is in those bowls of cream the fairies like so much?
RELATED: Supernatural's Misha Collins Tears Up Discussing the Series' Final Season
Supernatural: The Official Cookbook will retail for $29.99, though an official release date has not been set.
Returning Thursday, Oct. 10 at 8 p.m. ET/PT on The CW for its final season, Supernatural stars Jensen Ackles, Jared Padalecki, Misha Collins and Alexander Calvert.
(via ComicBook.com)