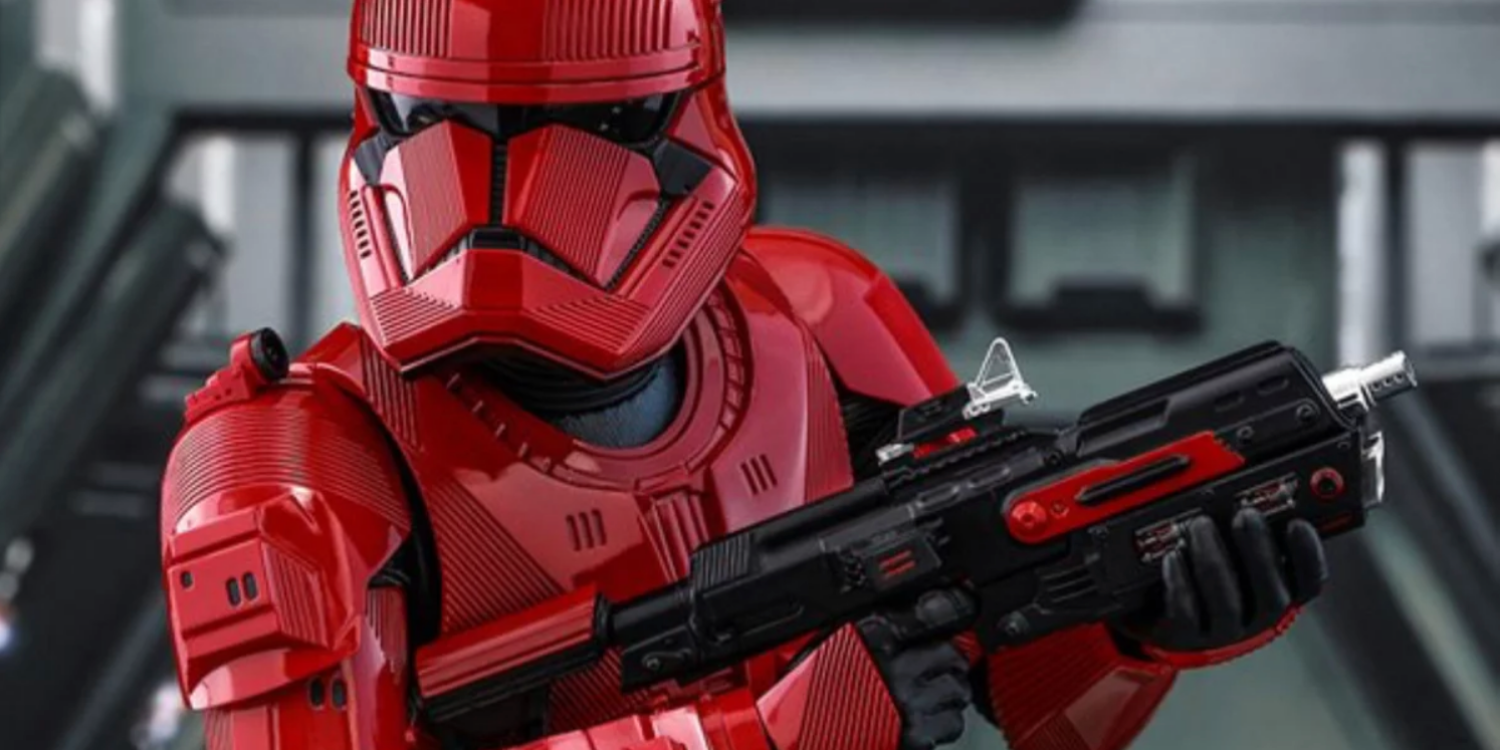 Hot Toys has released an advance look at their 1/6 scale Sith Trooper line. A series of promotional pictures on the company's official Facebook were posted on Sept. 2, showing the new figures from a variety of angles in anticipation of Star Wars: The Rise of Skywalker.
The figures come with a wide variety of features, including screen-accurate recreations of the troopers' helmets and armor, two blasters and posable hands. Each figure also comes with a themed character stand emblazoned with the profile of the Sith Trooper's signature helmet, as well as the Sith logo and Stormtrooper designation.
The Sith Troopers are 31 centimeters tall, have 30 points of articulation and a black undersuit beneath the Stormtrooper armor. The figures are highly detailed, the paint job carefully tailored over every square inch and each groove and texture precisely recreated. The different accessories and high level of articulation allow a diverse array of poses. At this point, the pictures only portray regular troopers, with no current word on additional fighters like Sith grenadiers, wranglers or elite gunners.
RELATED: Rey's Switchblade Lightsaber Is Star Wars' Most Ridiculous Weapon
The line ties in with Star Wars: The Rise of Skywalker, the newest film in the classic space opera franchise. It will be the third entry in the newest Star Wars trilogy and serve as the finale to the decades-spanning Skywalker saga.
The film will portray an ultimate showdown between the forces of the First Order and the last remnants of the Resistance, as well as an epic confrontation between the Jedi and Sith. The role that the troopers will play in the upcoming film remains unclear and unannounced at this point in time, as they have no clear depiction in the marketing material thus far.
RELATED: Star Wars: The Rise of Skywalker Trailer May Make Machete Order Canon
The figures will be officially available for purchase on March 4. Star Wars: The Rise of Skywalker will premieres on Dec. 20.