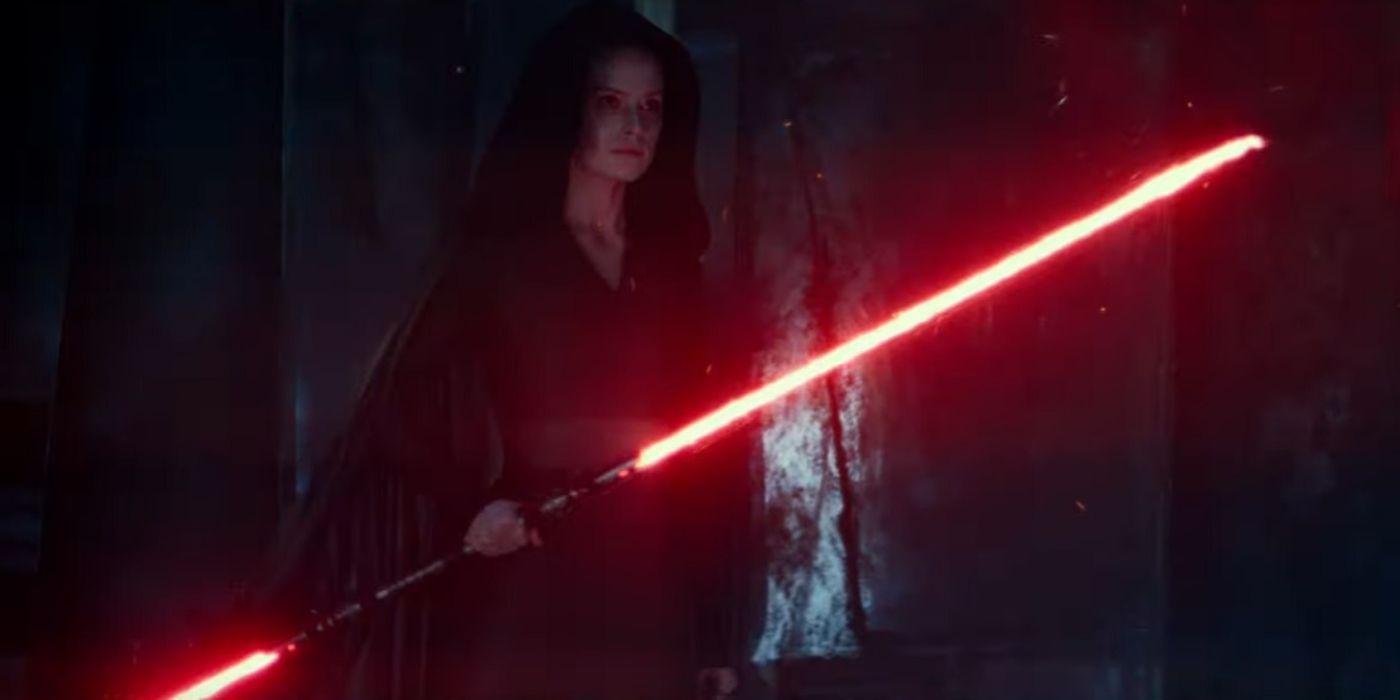 A new Star Wars: The Rise of Skywalker trailer could be arriving very soon.
The trailer was recently rated by the British Board of Film Classification, and has runtime of 2 minutes and 16 seconds. Current speculation on Reddit places the trailer as debuting on during Monday Night Football on Oct. 14, as The Last Jedi's final trailer had a similar release date, dropping on Oct. 9, 2017. However, it's unclear at this time when fans will get their next look at the film.
RELATED: Star Wars: Has Rey Been the Sequel Trilogy's Anakin Skywalker All Along?
The latest footage from the final chapter of the "Skywalker Saga" debuted at D23 in late August. It featured many crowd pleasing moments, including a retrospective of all eight films, the beginning of a duel between Kylo Ren and a final, shocking shot of Rey wielding a double-bladed red lightsaber, leading many to think she may turn to the Dark Side.
Directed and co-written by J.J. Abrams, Star Wars: The Rise of Skywalker stars Daisy Ridley, Adam Driver, John Boyega, Oscar Isaac, Lupita Nyong'o, Domhnall Gleeson, Kelly Marie Tran, Joonas Suotamo, Billie Lourd, Keri Russell, Matt Smith, Anthony Daniels, Mark Hamill, Billy Dee Williams and Carrie Fisher, with Naomi Ackie and Richard E. Grant. The film arrives on Dec. 20.
KEEP READING: Star Wars: Abrams Says Last Jedi Didn't Derail Plans for Rise of Skywalker