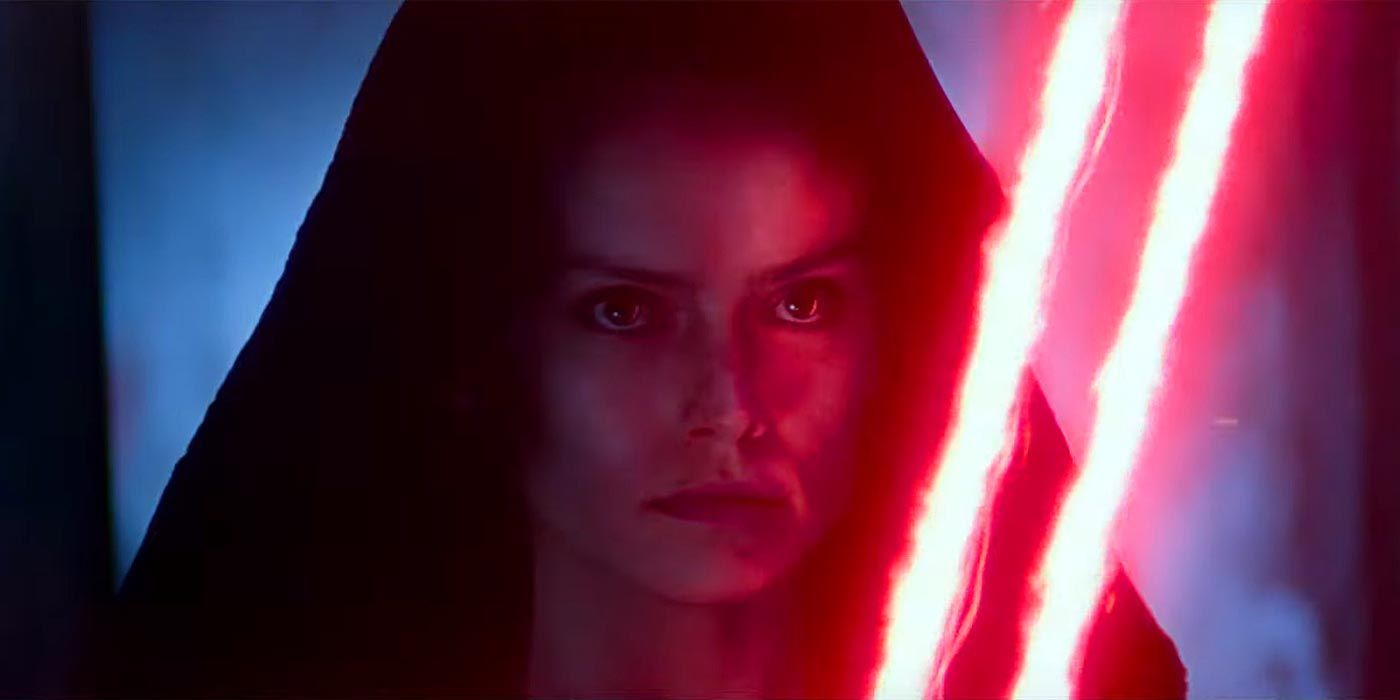 Since Star Wars: The Rise of Skywalker's sizzle reel premiered at D23 Expo, rumors about the nature of Dark Rey have taken over the fandom. A small mistake on the official Star Wars website seemed to confirm that she was a vision, the nature of which remains a mystery. However, her location might give us a few clues… because the wall structure and design around Dark Rey looks suspiciously like Fortress Vader, Darth Vader's castle on Mustafar.
This would be very consistent with the concept art leaked by Making Star Wars, which offered a blurry glimpse at a dramatic black-and-red landscape, as well as Kylo Ren's obsession with his grandfather. Besides, Fortress Vader was already recreated for Rogue One, which is useful for keeping costs down.
But why would Kylo Ren have a vision of Rey in Mustafar, of all places? Well, it turns out that Fortress Vader was built over a Dark Force locus.
RELATED: Star Wars: Is Palpatine Behind Rey's Dark Side Turn in Rise of Skywalker?
The VR game Vader Immortal explores how Mustafar was once a green planet, until Lady Corvax, heartbroken by her husband's death, tried to use the Bright Star artifact to bring him back from the dead. This went badly, and the resulting energy turned Mustafar into the volcanic inferno where Anakin Skywalker died and Darth Vader was born.
Later on, in Marvel's Darth Vader: Dark Lord of the Sith, Vader, with the help of the haunted mask of heretic Sith Momin, built Fortress Vader as a focus for the Dark Side of the Force. He wanted to bring Padmé back from the dead, and Momin promised and delivered a portal to a world where time, life and death had no meaning.
Vader failed miserably, but Momin managed to bring forward a past version of himself, on whom he laid his mask. "I am my own masterpiece."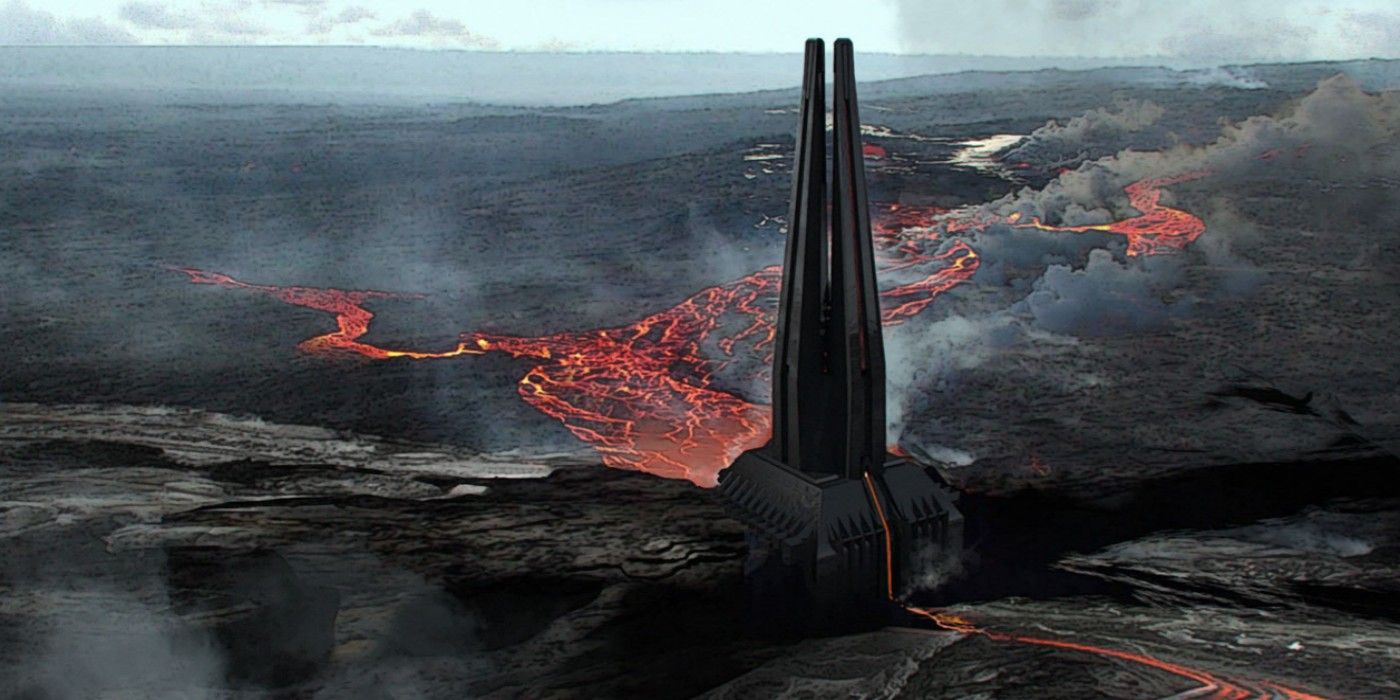 Although Momin resurrected himself (until Vader crushed him, that is), Vader was unsuccessful in bringing Padmé back. This version of Padmé, wearing her blue funeral dress and lit in Sith red, chose to jump off a cliff rather than join him. Her last words were, "Anakin Skywalker is dead."
One bit of dialogue used in The Last Jedi that is reprised in Dark Lord of the Sith is: "Let the past die. Kill it, if you have to." Kylo Ren uses this line on Rey, urging her to let go of her abandonment issues to embrace her full potential in the Force. Vader uses it on himself as he slashes through visions of deceased Jedi masters that block his way to Padmé. Ironically, it was the Jedi Council who forced Anakin to let his past die when they judged him unfit to become a Jedi because he was as a nine-year-old child who missed his mother. If he wanted to move forward in the Force, he would have to kill his past.
But the past can never die, just like Mustafar cannot return to the paradise that it once was, Anakin cannot pretend that the atrocities he committed didn't have consequences. Rey cannot recover the time that she wasted in Jakku, hoping for a family that she knew would never come.
RELATED: If Rise of Skywalker's Dark Rey Isn't a Force Vision, Is She ... a Clone?
Just like the Emperor cannot die -- not really. We heard Palpatine's laughter at the end of the teaser trailer, and in the sizzle reel it's Ian McDiarmid's voice whispering: "Your journey nears its end," over Darth Vader's rasps and Dark Rey's presence.
Darth Sidious is still operating behind the scenes, pulling strings to come back to life and, other than possession, which is the signature Sith move, he now has that handy Dark Side locus with all its resurrection properties just begging to be opened again by someone as foolish as Darth Vader.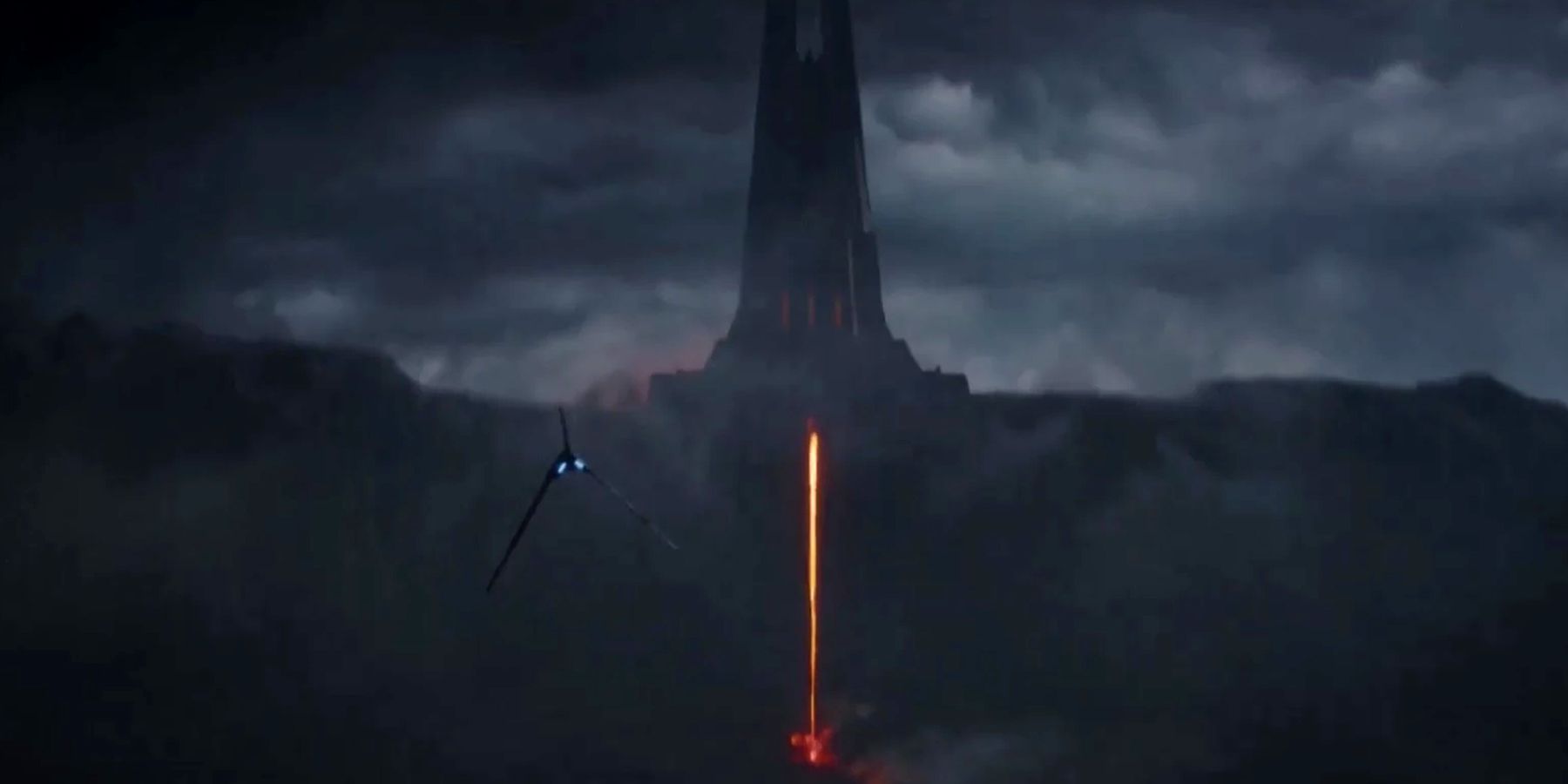 Dark Rey looks too perfectly reminiscent of the past to be anything other than a vision. She's wearing the Dark Side equivalent of Padmé's hooded maternity robes. There's a ring on her finger that looks like Leia's ring with Snoke's obsidian stone. In the close-up, it looks like she's holding two red lightsabers, just like Palpatine's, and then she switches them open to reveal a long saberstaff, like Darth Maul's.
The blades crackle like Kylo's, as if the kyber crystals that she used to forge her weapon were broken, like she had made Anakin's legacy lightsaber truly her own. And her expression is ice-cold, the direct opposite of Kylo Ren's expressive face. She's the personification of the failures of both Anakin and Kylo, usurping the only role they have left. In other words, a perfect target for trying to kill the past once again.
And while Kylo is distracted striking at the shadows of Mustafar's sanctum, Palpatine, a collector of ancient artifacts and, in his own words, "a creator," would have a chance to come back to life in the present.
Directed and co-written by J.J. Abrams, Star Wars: The Rise of Skywalker stars Daisy Ridley, Adam Driver, John Boyega, Oscar Isaac, Lupita Nyong'o, Domhnall Gleeson, Kelly Marie Tran, Joonas Suotamo, Billie Lourd, Keri Russell, Matt Smith, Anthony Daniels, Mark Hamill, Billy Dee Williams and Carrie Fisher, with Naomi Ackie and Richard E. Grant. The film arrives on Dec. 20.
NEXT: Star Wars Theory: Dark Rey Is Kylo Ren's Dark Side Vision