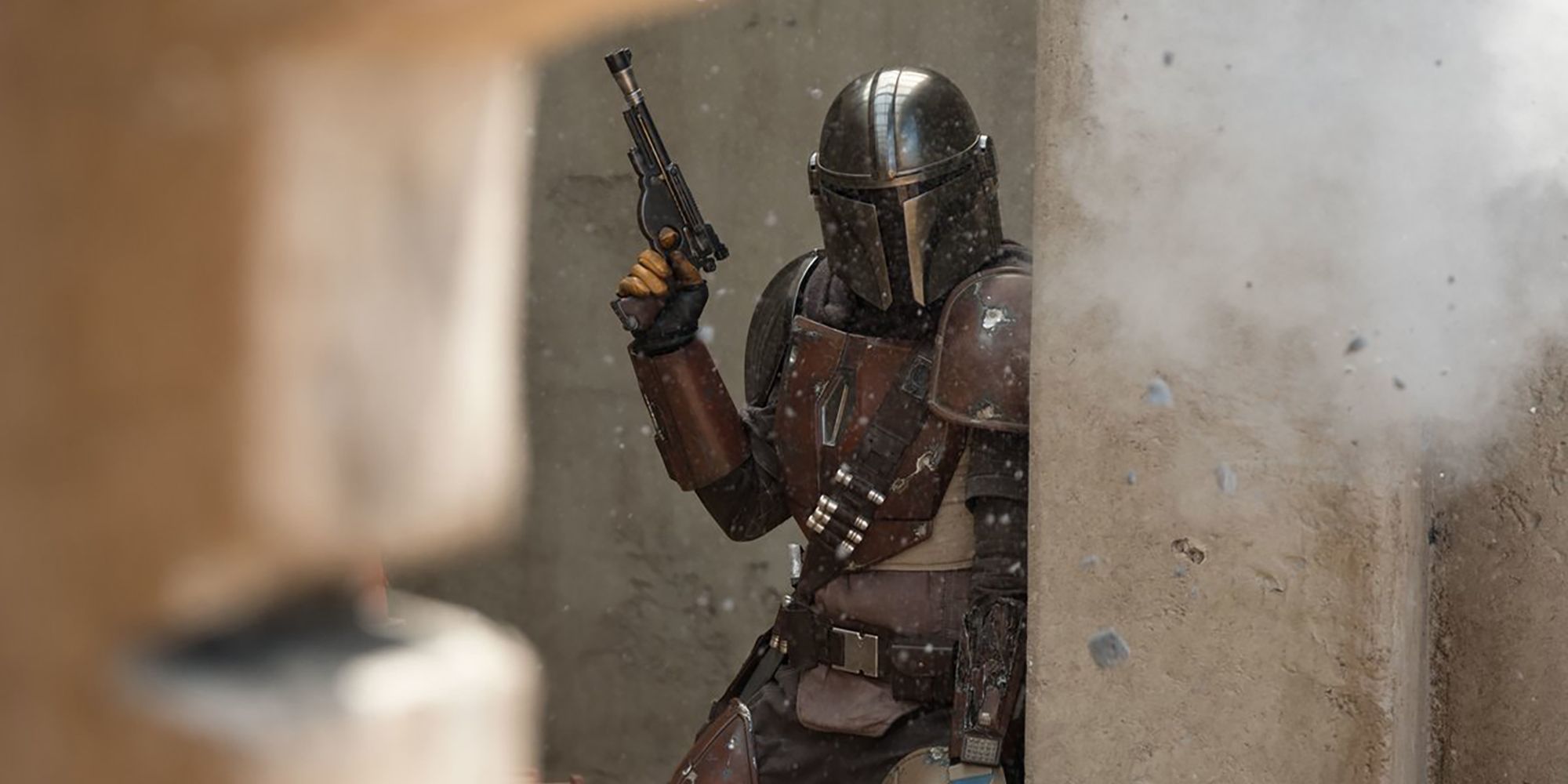 Star Wars: The Mandalorian will separate Boba Fett from Mandalorian culture at last. The cast and crew behind The Mandalorian explained that, beyond the armor itself and their shared profession of bounty hunting, there aren't many similarities between the main character of the show and the most famous Sarlacc food in the universe.
"Our guy is a Mandalorian, and we definitely explore the culture of the Mandalorian," showrunner Jon Favreau explained to Entertainment Weekly. To this, director Dave Filoni added, "Boba Fett is a clone, according to Attack of the Clones, and by asking [George Lucas], he would say Boba Fett is not Mandalorian, not born on Mandalore. He's more of a person indoctrinated into it, into the way of life, and gets a hold of the armor." So, while Boba Fett only aspires to be Mandalorian, the main character of the show was born into the culture.
RELATED: The Mandalorian Battles a Pair of Classic Star Wars Aliens in New Image
The next prominent difference is the period of time when The Mandalorian is set. The series will take place soon after the events of Return of the Jedi. This will find the galaxy in chaotic flux following the Empire's loss of power. "Our guy is operating in a much more unforgiving landscape," Favreau elaborated. "A place where survival is difficult enough, let alone flourishing in that atmosphere and the politics have dissolved. It's 'might is right.' And how does somebody earn a living when there's no structure to society anymore and everything is collapsing in on itself? How do you work your way through the world?"
Finally, the Mandalorian appears to be more of a heroic figure than Boba Fett. "Ultimately he wants to do the right thing, but his duties could very much be in conflict with his destiny and doing the right thing has many faces. It can be a very windy road," star Pedro Pascal said of his character.
RELATED: Boba Fett Won't Appear in The Mandalorian - and That's a Good Thing
With such distinctions between the Mandalorian and Boba Fett, Disney's show could finally separate the culture of Mandalore from the Fett family once and for all.
Created by Jon Favreau, The Mandalorian stars Pedro Pascal, Gina Carano, Carl Weathers, Giancarlo Esposito, Emily Swallow, Omid Abtahi, Werner Herzog and Nick Nolte. The series debuts Nov. 12 on Disney+, the same date as the streaming service's official launch.