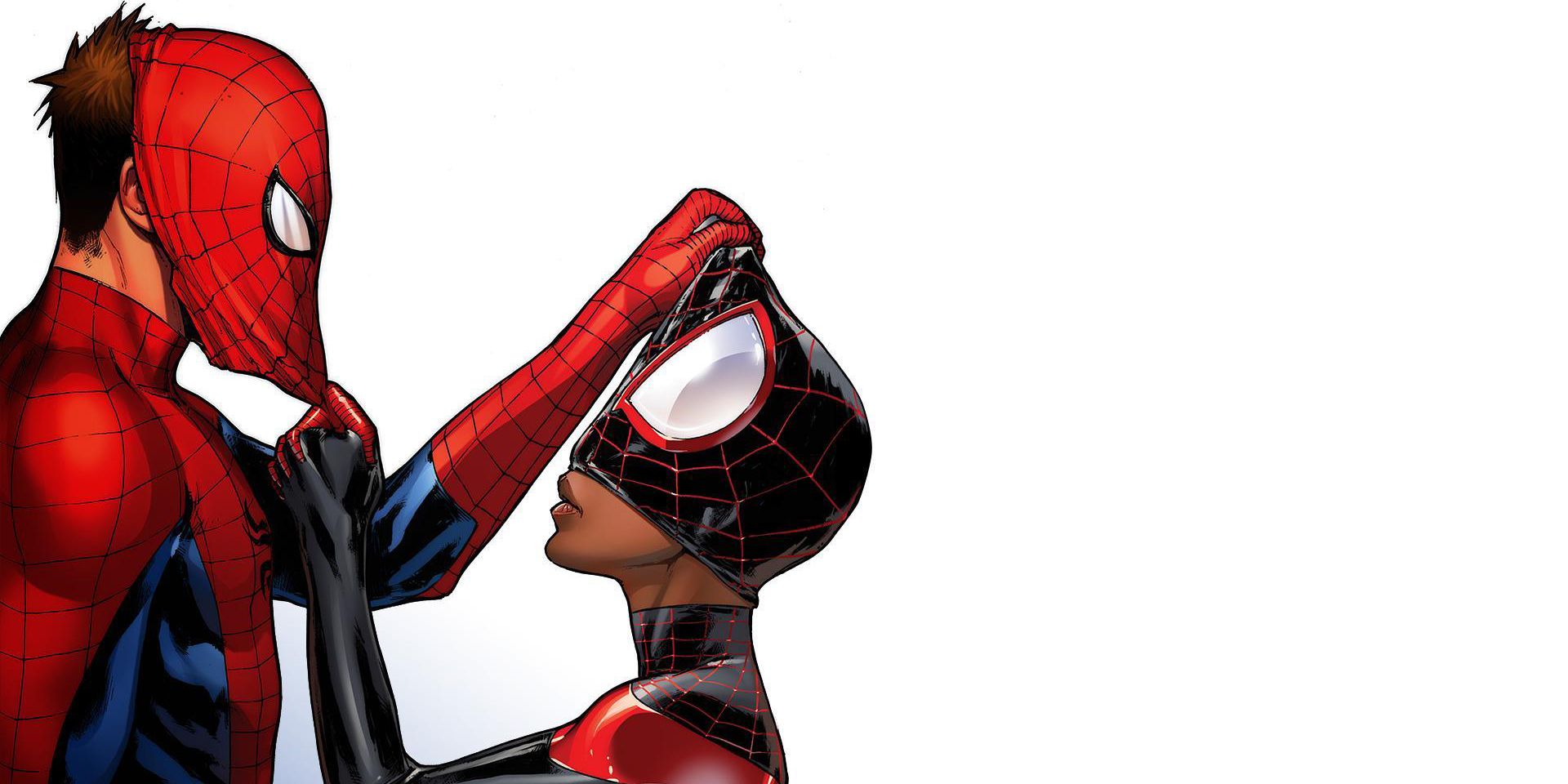 With the future of Spider-Man uncertain following the breakdown between Sony Pictures and Marvel Studios, actor Tom Holland still has one thing on his wishlist: a team-up with Miles Morales.
In an episode of Actually Me with GQ, a fan asked Holland if he thinks "both Miles [Morales] and Peter [Parker] could co-exist in the same universe," or if he thinks "Peter would have to die first before they establish Miles."
RELATED: Tom Holland Teases Spider-Man's 'Very Different' Future
"Well, I hope that doesn't happen," Holland said regarding Parker's death, "because I would love to share the screen with Miles. I think that would be really cool."
Miles Morales made his debut in 2011's Ultimate Comics Fallout #4, by Brian Michael Bendis and Sara Pichelli, soon taking over the role of the famous web-slinger following the death of Peter Parker. However, recent pieces of Spidey media have indicated that the two can live side by side; both Parker and Morales have appeared in the Ultimate Spider-Man animated series, the recently-released Marvel's Spider-Man video game and the Oscar-winning film Spider-Man: Into the Spider-Verse, not to mention the comics.
Despite numerous iterations of Spider-Man over the years, neither Sony nor Marvel have introduced Miles Morales, which has left fans itching for a debut. Still, with Holland officially signed on for a third outing as the wall-crawler, Sony could finally take the opportunity to bring a beloved character to live-action.
RELATED: Spider-Man: Far From Home Writers Back For Tom Holland-Led Threequel
Directed by Jon Watts, Spider-Man: Far From Home stars Tom Holland, Samuel L. Jackson, Zendaya, Cobie Smulders, Jon Favreau, JB Smoove, Jacob Batalon and Martin Starr, with Marisa Tomei and Jake Gyllenhaal. The film arrives on Digital HD Sept. 17 and on Blu-ray and 4K UHD Oct. 1.