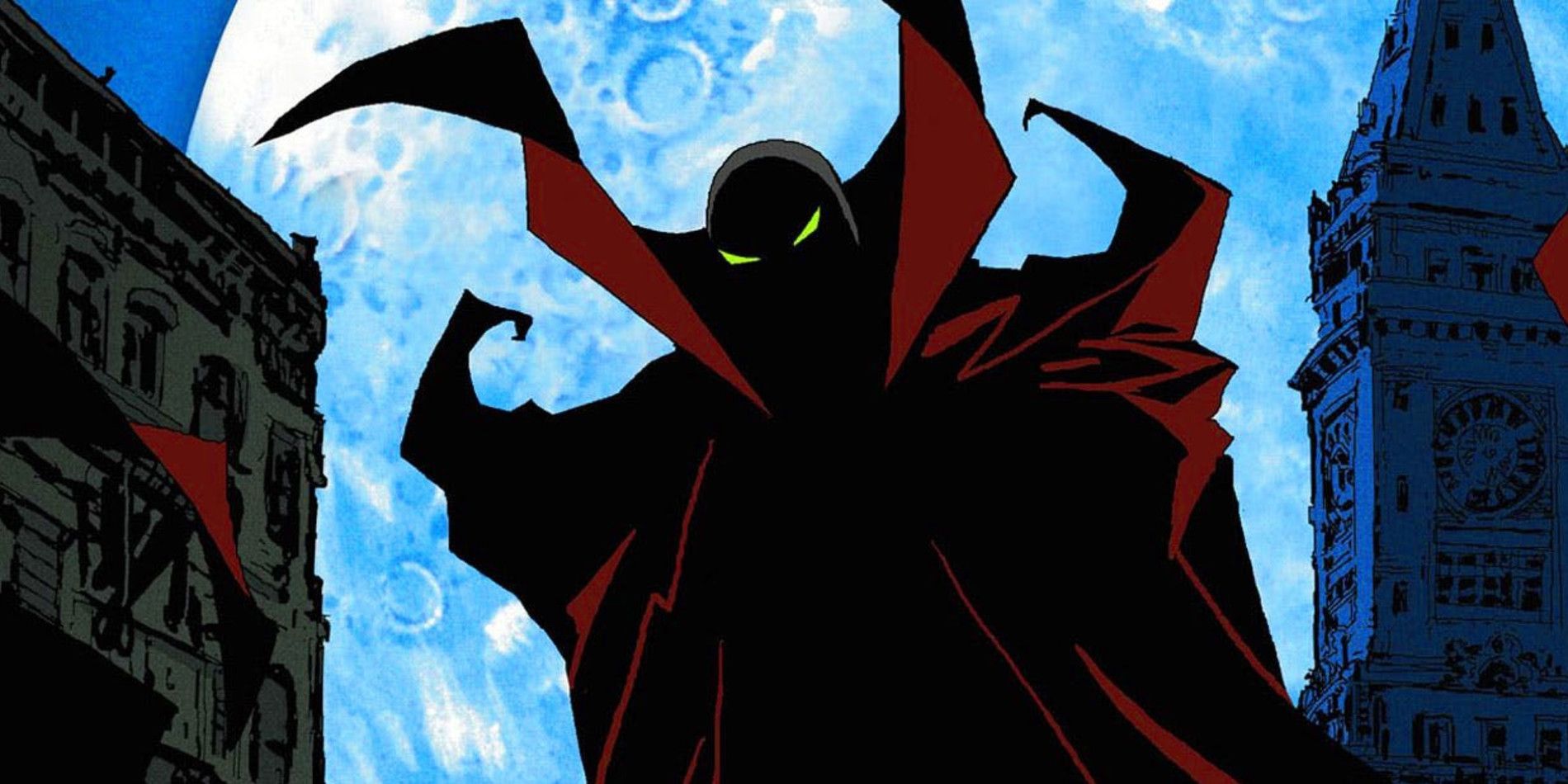 Todd McFarlane is gearing up for a new wave of Spawn media soon, and he's aiming for a surprising market: kids.
The Image Comics co-founder dropped a slew of Spawn news on fans at Fan Expo Canada and announced he would be developing two new animated series related to the property, one of which will be aimed at adults, the other at children.
"We're talking right now," McFarlane explained. "I just had a couple meetings this weekend about a couple different animation looks, both something that we can get kids in at a younger age and then get them into the sort of crack cocaine version of Spawn. And then do the adult one. So we're talking about that. I think both of those come after the movie."
RELATED: Spawn Reboot: McFarlane Isn't Nervous About Making Directorial Debut
Despite the incredibly adult tones of the Spawn comics, the franchise has always been marketed at teenagers. 1997's Todd McFarlane's Spawn, was an HBO-exclusive animated series aimed at adults. However, the feature film released at the same time was marketed with a softer PG-13 rating and toned down the more mature elements of the character. McFarlane has also toyed with a Spawn geared at kids before with The Adventures of Spawn, a 2008 webcomic spin-off that reimagined the character and his allies as an all-ages adventure book.
Still, these announcements hinge on a preceding factor: the movie's release. With a script by McFarlane and having already cast Jamie Foxx as Al Simmons/Spawn and Jeremy Renner as Detective Twitch Williams, the film has languished in development hell since it's 2015 announcement. Shooting was expected to begin in early 2019 with McFarlane making his directorial debut but appears to have been delayed.
The news is coming at the end of a pretty big year for the character. Spawn #300 is set to be a massive celebration, and he's making his long-awaited fighting game return as a Mortal Kombat 11 DLC character in March 2020, with Keith David reportedly returning to voice the character.
RELATED: Spawn: The Mortal Kombat 11 Fighter Has Been In More Games Than You Think
Spawn #300 goes on sale Sept. 4 from Image Comics.
(via ComicBook.com)