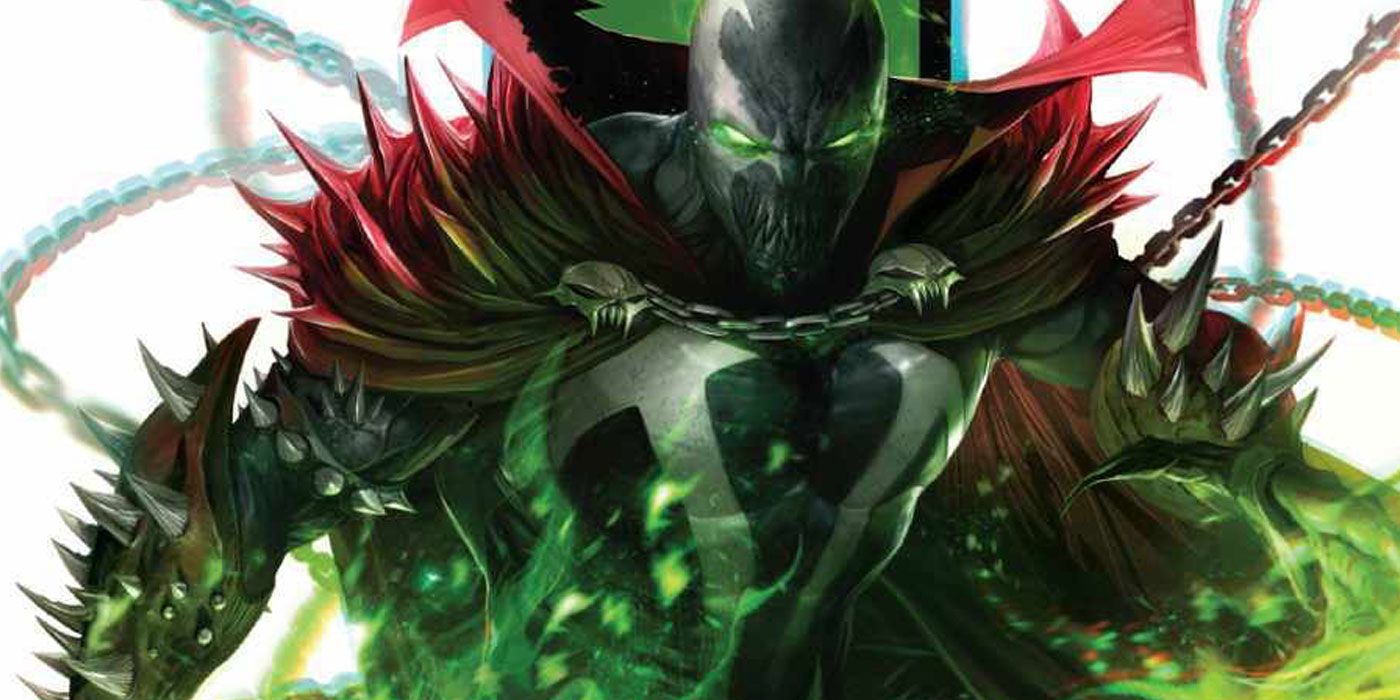 Being a first-time director can understandably be rather daunting. And helming your very first feature film is almost sure to be an at least somewhat nerve-racking experience. That is -- of course -- unless your name is Todd McFarlane, apparently.
McFarlane -- creator of the Image Comics anti-hero Spawn -- is slated to make his directorial debut with the character's upcoming film reboot. As he tells it, it's not really a task he's sweating too much, considering the talented people who have been tasked to work on the film alongside him.
RELATED: Spawn: Todd McFarlane Still Mulling Over Studio Options
While speaking at Fan Expo Canada, the former Spider-Man artist was asked if being a first-time director had him worried at all. "No. This is easy," McFarlane replied. "Question number one, 'Todd, are you nervous about being a first-time director?' No. Should you, as a human being? Yes, of course I should, but I don't. I've directed this movie a thousand times in my brain.
"If any of you saw this movie called A Star Is Born, Bradley Cooper directed that," he continued. "First-time director. You tell me if that movie looks like a first-time director. He was smart enough to surround himself with good people. I'm gonna be the least experienced person on that set, they're gonna make me look good all day."
RELATED: Spawn: Todd McFarlane's Covers For Landmark #300 Issue, Revealed
McFarlane's new Spawn film already has a few big names attached, including Oscar-winning actor Jamie Foxx as the titular anti-hero, as well as Avengers star Jeremy Renner as the character Twitch Williams. Famed Walking Dead makeup artist Greg Nicotero has also been tapped to join the special effects team. Finally, the film is backed by Jason Blum of Blumhouse Productions.
"I've got Jamie Foxx, won an Academy Award. I've got Jeremy Renner, nominated for an Academy Award. I've got Nicotero, who's won dozens of awards, I've got a couple of [directors of photography] that have won [awards]," McFarlane said. "Jason Blum, who has won multiple awards and been up for Academy Awards, everybody I'm surrounding myself with is a star. They're just gonna carry me, they're gonna make me look good. So don't worry about it."
RELATED: Spawn Movie Reboot Will Be 'Dark, Ugly' Todd McFarlane Assures
Despite already having a star-studded team attached, however, the Spawn reboot still has a ways to go before it enters production. McFarlane previously spoke to the problems the film has encountered. Namely, the struggle to gain the support of a major studio or secure funding. Nevertheless, McFarlane appears steadfastly committed to making the film a reality.
Written and directed by Todd McFarlane, Spawn stars Jamie Foxx and Jeremy Renner. The planned reboot does not yet have a release date.
(via ComicBook.com)