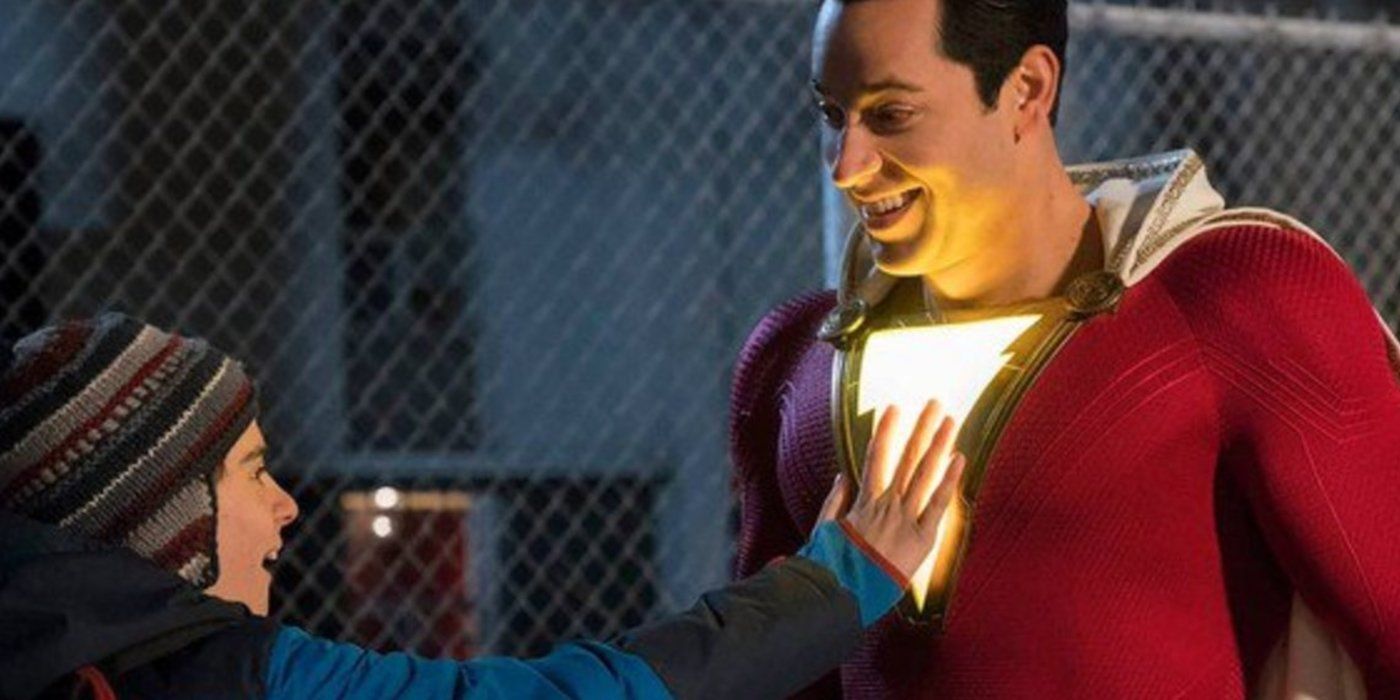 Shazam star Zachary Levi once wanted to play Deadpool. However, now that he's played the title character of the aforementioned DC Extended Universe film, he's realized just how similar the two characters' movies are are.
According to Comicbook.com, Levi appeared at FAN EXPO Boston, where he said, "I actually kind of think that Deadpool and Shazam! are similar movies in that we're both satellites of a greater universe that we get to kind of look at and point at and realize as an audience we can all do that together. Deadpool got to take all those potshots at the Marvel universe [laughs], particularly the X-Men franchise, and it was so genius. And that we get to be on the outside, existing within the DC Universe but not necessarily having to subscribe to everything that's already there."
RELATED: Shazam BTS Photo Reveals Superman's Face
That said, Levi did bring up one major difference between the characters: Shazam tends to be more family-friendly than Deadpool, adding he felt it was important that there could be superhero media that whole family could watch together. "Doing a superhero movie that an entire family can watch together and everyone gets something from, we need more of that, we need that," he said. "Some stuff is not gonna be kid accessible and that's totally cool, but if you can do it... and in our movie, that's what it was...I mean, I was a 14-year-old boy, like in real life, which is why I got the job."
Directed by David F. Sandberg and starring Zachary Levi, Shazam! is currently available on digital HD, Blu-ray and 4K UHD.
KEEP READING: Shazam! Superman Cameo Is MUCH Better Than What Was Originally Planned