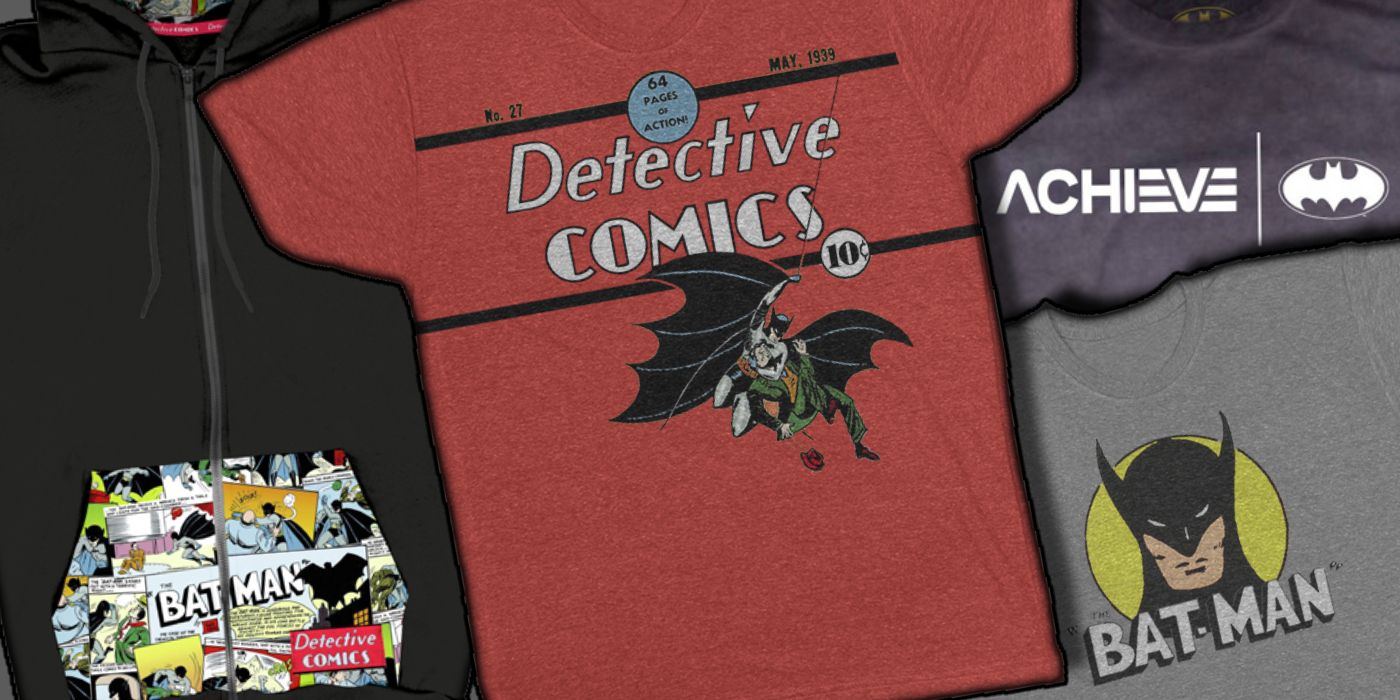 Rooster Teeth's partnership with DC Comics is set to go well beyond RWBY and gen:LOCK comic books, as the Austin-based studio has announced its first batch of Warner Bros. mashup products. And it's kicking things off with a line of clothes inspired by the first appearance of Batman from 1939's Detective Comics #27.
Detective Comics #27 by Rooster Teeth is an exclusive capsule collection that reimagines the Dark Knight's first appearance 80 years ago as a nostalgic and fashion-forward clothing line. Furthermore, this clothing line is the very first to license artwork from the seminal 1939 DC comic book in its entirety. Detective Comics #27 by Rooster Teeth will launch on Sept. 21 with four graphic tees, a printed pocket tee, a zip-up hoodie, a pullover hoodie, a five-panel hat with printed lining, a duffel bag and a Batman Day enamel pin.
RELATED: Marguerite Bennett Brings the World of RWBY to Comics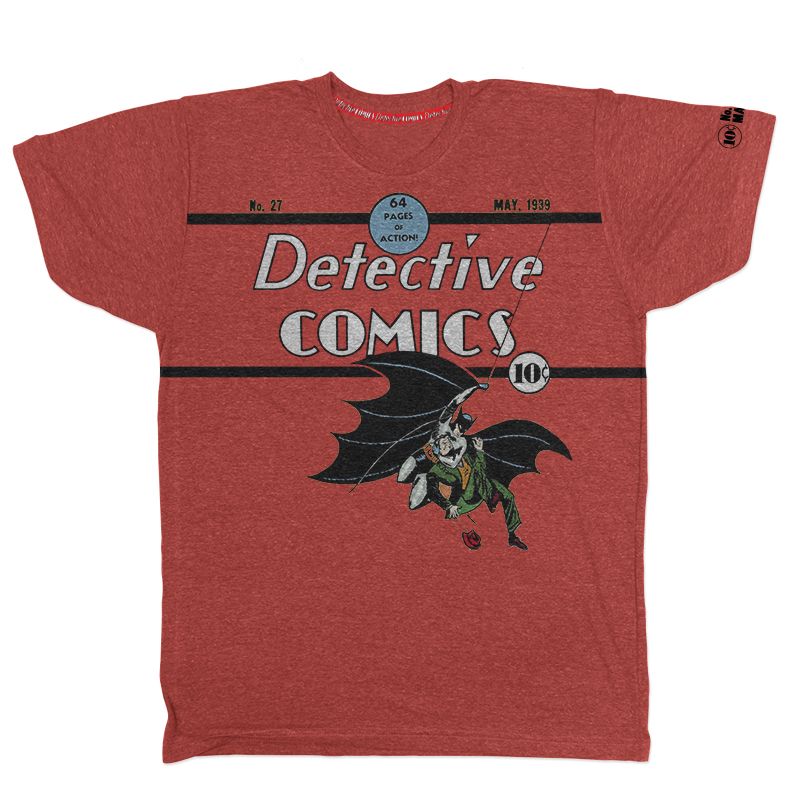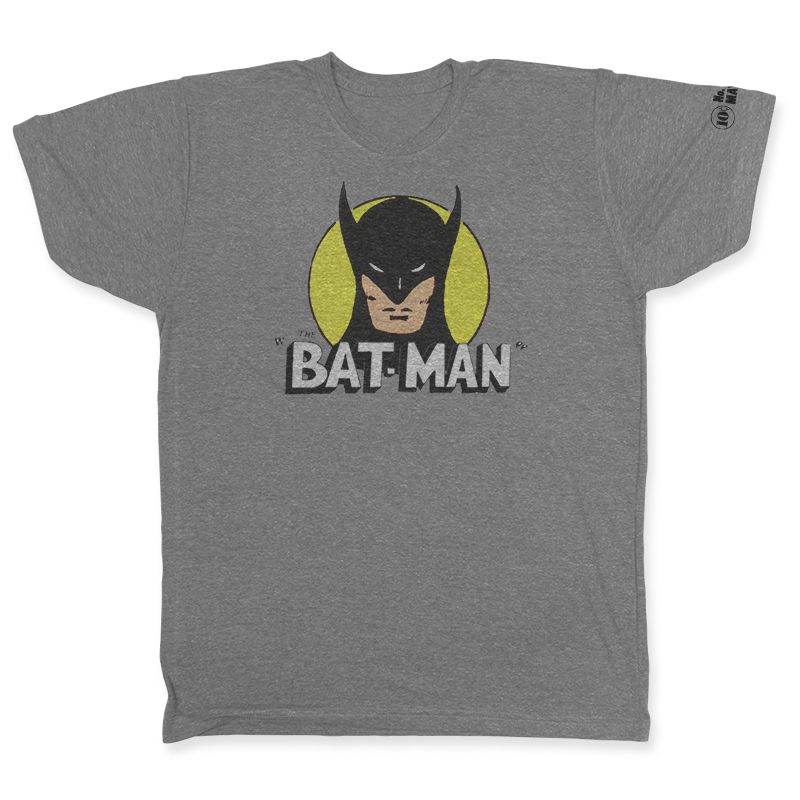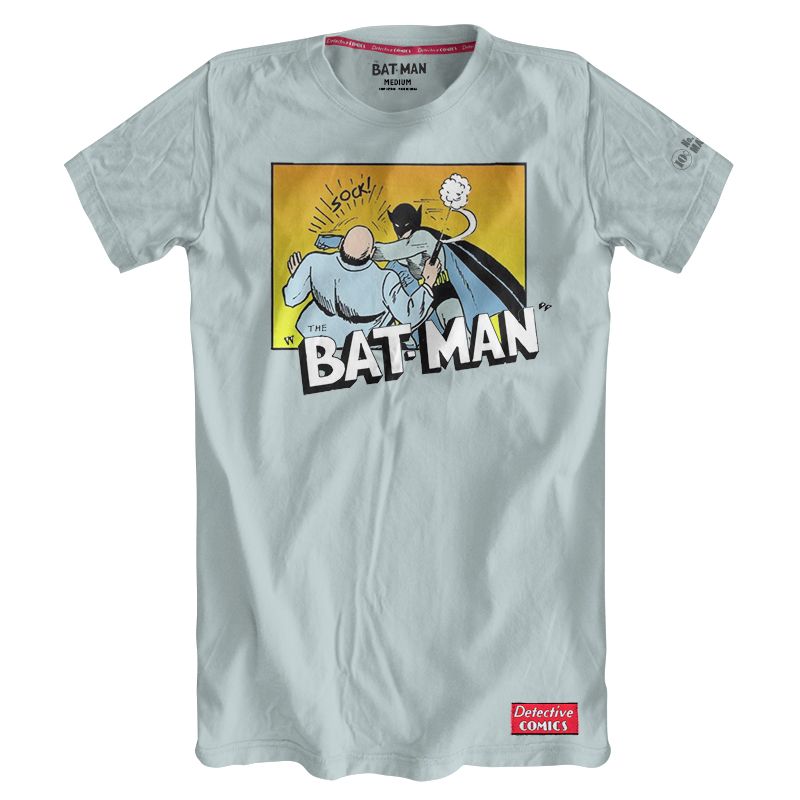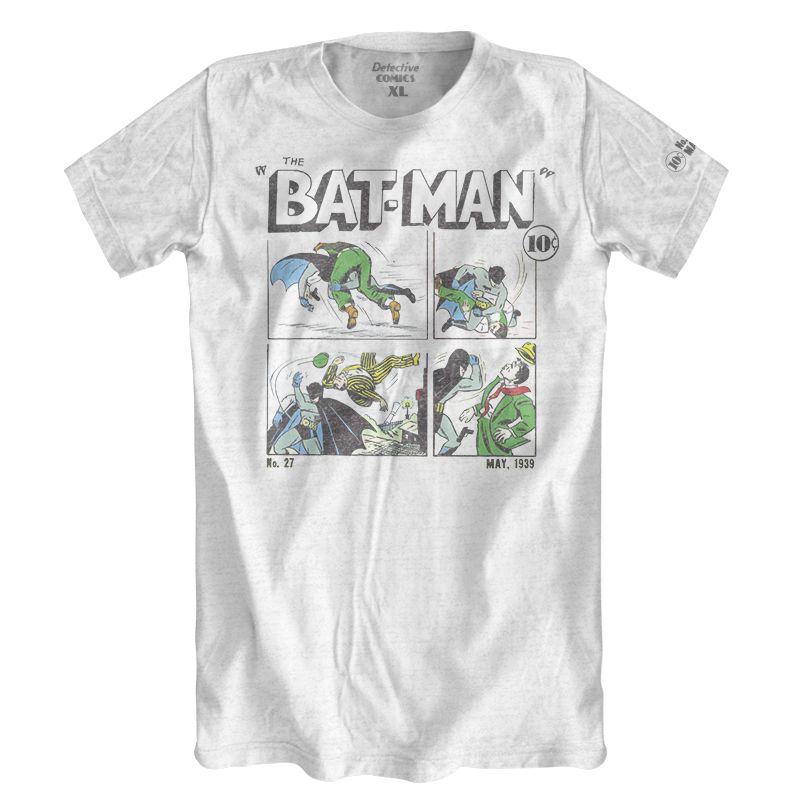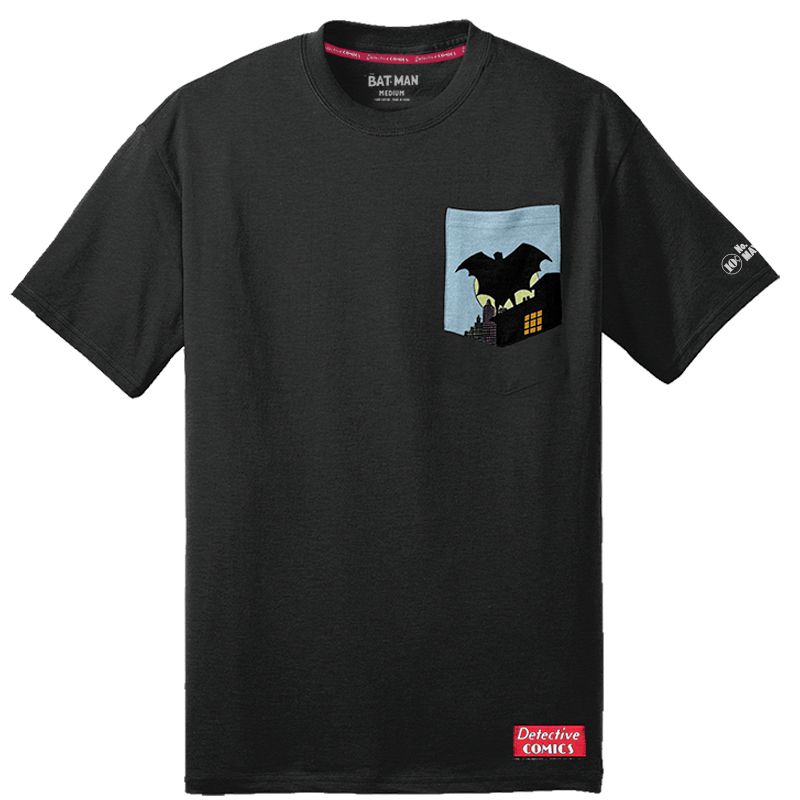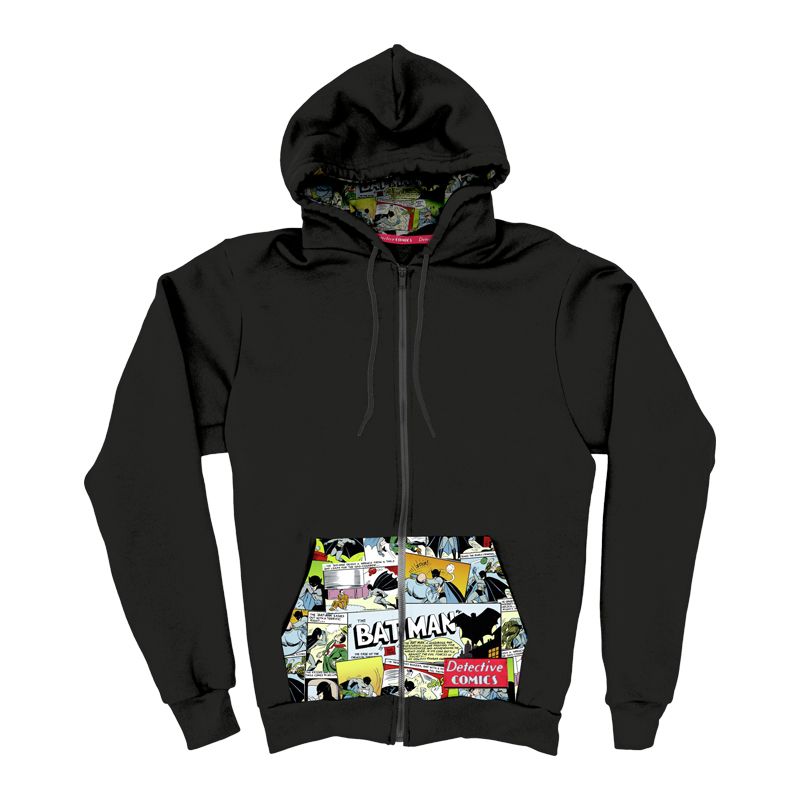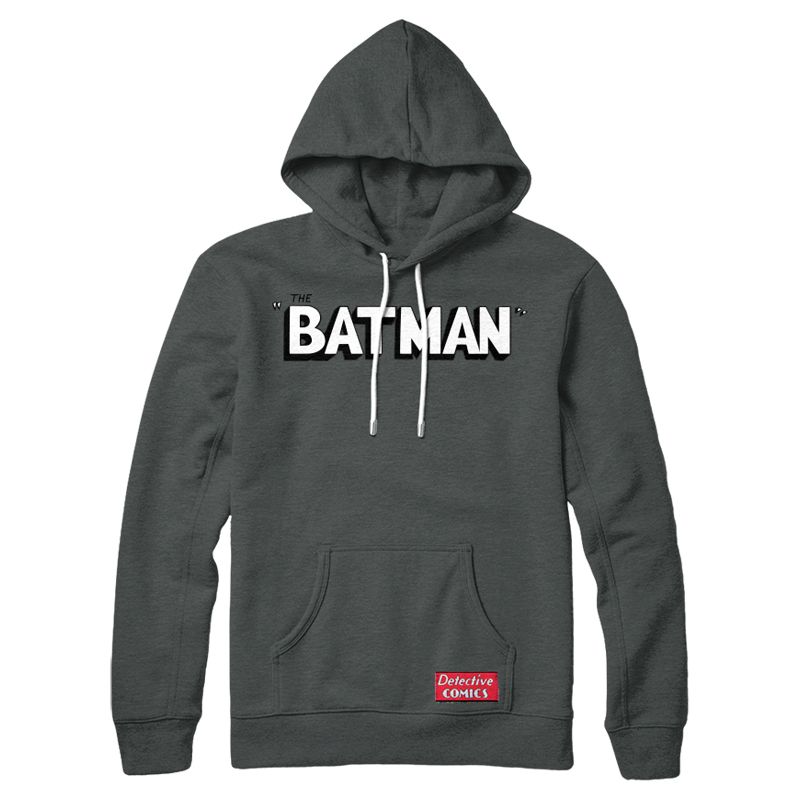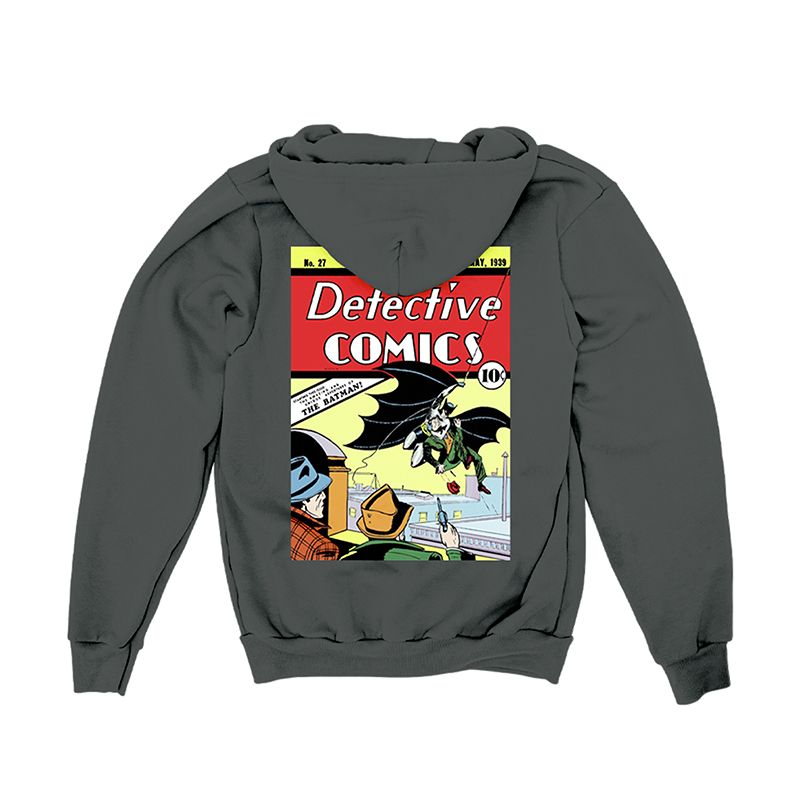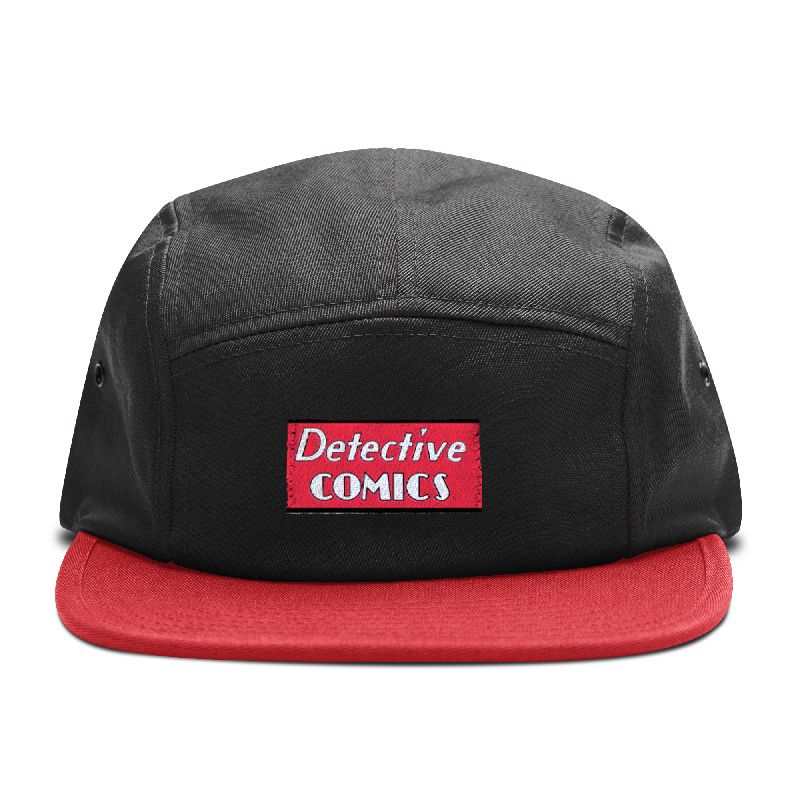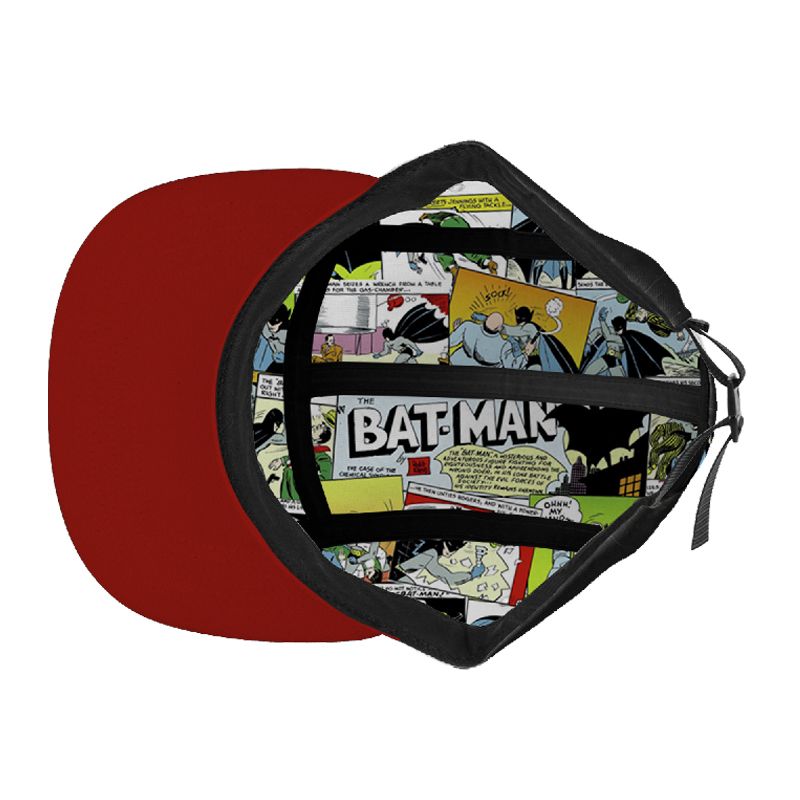 Detective Comics #27 by Rooster Teeth is the first to come from a larger partnership that will see iconic Warner Bros. characters and themes united with Rooster Teeth brands for creative mashup merchandise. Furthermore, it won't be the last line from the company to prominently feature the Caped Crusader's likeness.
This fall, Rooster Teeth's Achievement Hunter division will also launch its exclusive Achieve x Batman line, which combines the popular channel's gaming channel's sleek aesthetic with Batman's instantly-recognizable iconography. Thus far, two t-shirts --  one short-sleeved and one long-sleeved -- have been revealed as a part of the Achieve x Batman line.
RELATED: 10 Best Suits In Batman's 80-Year History
"Through this whole integration into WarnerMedia, it's been surreal to become a lot closer to the brands we've always been huge fans of," said Achievement Hunter founder and Rooster Teeth co-founder Geoff Ramsey. "Now actually getting to work with Warner Bros. and DC on these collaborations, we've been like kids in a candy store. Comic books, video games and cartoons are our inspirations as content creators, and it's humbling to get to bring our style and aesthetic to these iconic designs and make cool stuff we want to wear."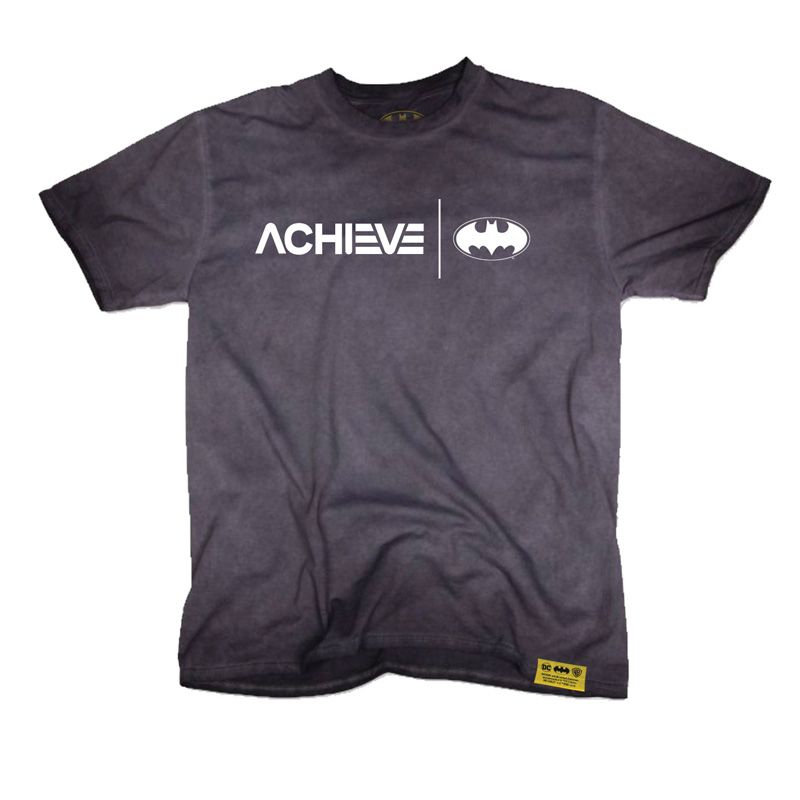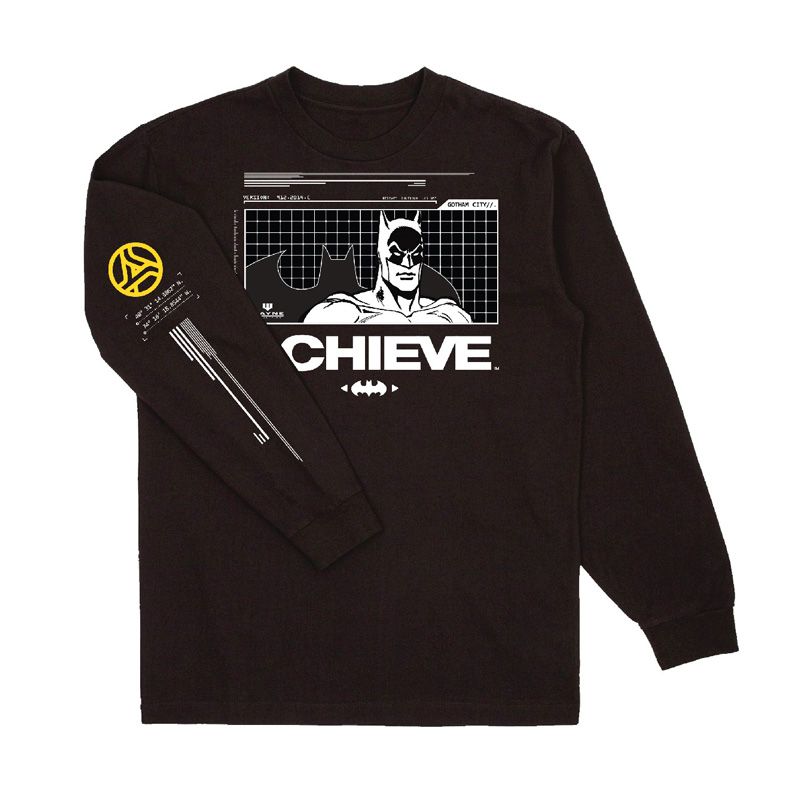 "We're excited to partner with Rooster Teeth to launch fresh new collaborations featuring some of our most iconic characters," added Maryellen Zarakas, senior vice president, franchise management and marketing at Warner Bros. Consumer Products. "The Batman line shows the richness of the brand's history through high-quality on-trend fashion designs that we believe will be incredibly appealing to both Rooster Teeth and Batman fans alike."
KEEP READING: Rooster Teeth's gen:LOCK is Headed to Toonami