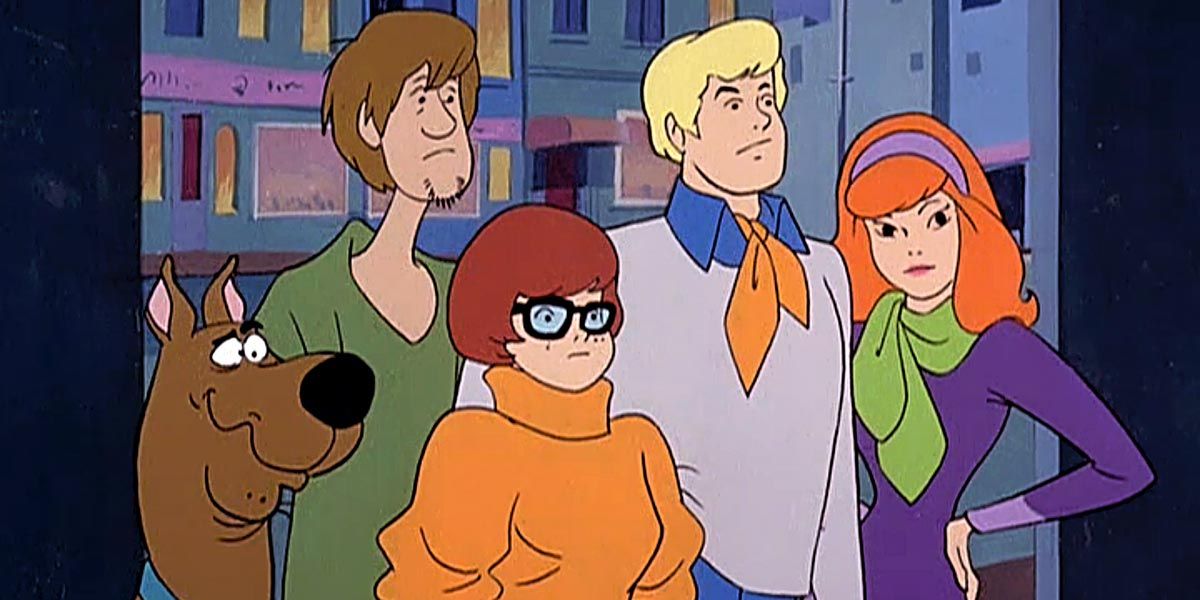 Fifty years after its premiere, it's difficult to overstate the impact of Scooby-Doo, Where Are You!, both on Saturday morning television and on popular culture. An immediate hit for CBS, which was in desperate need of one, the success of the series led Hanna-Barbera Productions to repeatedly attempt to replicate the formula -- a group of teenagers paired with an anthropomorphic animal or, um, vehicle -- with the likes of Speed Buggy, Jabberjaw, The Funky Phantom, and Goober and the Ghost Chasers. However, that was like trying to catch lightning in a bottle -- and the just-released Scooby-Doo, Where Are You!: The Complete Series Limited Edition 50th Anniversary Mystery Mansion is a perfect reminder of why that is.
Although the four mystery-loving teens -- Fred, Daphne, Velma and Shaggy -- are, of course, themselves little more than copies of characters from the sitcom The Many Loves of Dobie Gillis, but through a combination of premise, character design, voice-acting and, yes, a talking Great Dane named Scooby-Doo, they became something greater, and more enduring, than their inspiration. As enjoyable as Dobie Gillis can be, Scooby-Doo contributed to our shared vocabulary "ruh-roh," "jinkies," "zoinks" and, yes, "I would have gotten away with it too, if it weren't for you meddling kids."  That's to say nothing of providing Buffy the Vampire Slayer's "Scooby Gang" its name.
RELATED: How Velma Holds Mystery Inc. Together
Scooby-Doo, Where Are You! originally aired for just two seasons, from Sept. 13, 1969, to Oct. 31, 1970, before being revived briefly on ABC in 1978 as The Scooby-Doo Show (in between were The New Scooby-Doo Movies, The Scooby-Doo/Dynomutt Hour and other permutations). Scooby-Doo, Where Are You!: The Complete Series collects 41 episodes from those three seasons, from "What a Night for a Knight" to the less-remembered "The Warlock of Wimbledon,"  on Blu-ray for the first time. That's the primary attraction for fans of the animated franchise, but it's certainly not the only one.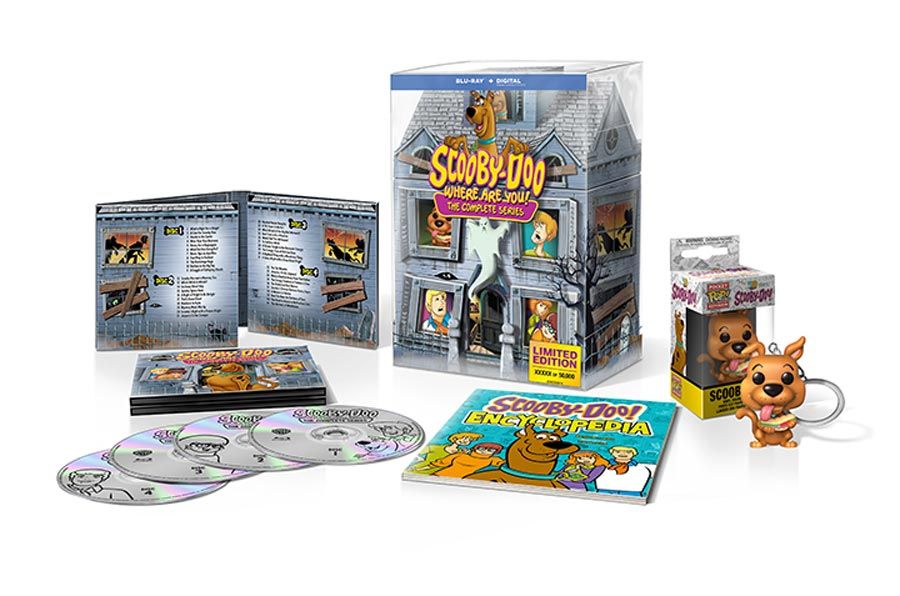 The collection is packed with bonus content, including three new features: "My Life with Scooby -- Frank Welker's Animated Journey," focusing on the longtime voice of Fred; "A Scooby-Doo For Everyone," exploring the different incarnations of the beloved Great Dane over the past half-century; and "50 Years of Scooby Snacks," reflecting on the cultural impact of the series. There's also a passel of previously released content, including "The Eerie Mystery of the Scooby-Doo History," and "The Scooby-Doo Gang: In Their Own Words."
As the collection's unwieldy name suggests, this is a special gift set that arrives in a box shaped like a haunted mansion that could have served as the setting for any number of mysteries. The members of Mystery Inc. peer out widows; elsewhere, silhouetted Shaggy and Scooby are pursued by creatures that are, no doubt, actually real-estate scammers in disguise. Inside, of course, is the four-disc Blu-ray set, a digital copy, an exclusive Scooby-Doo Funko key chain and, best of all, the Scooby-Doo! Encyclopedia, by Benjamin Bird and Tim Levins that's, unfortunately, far too brief.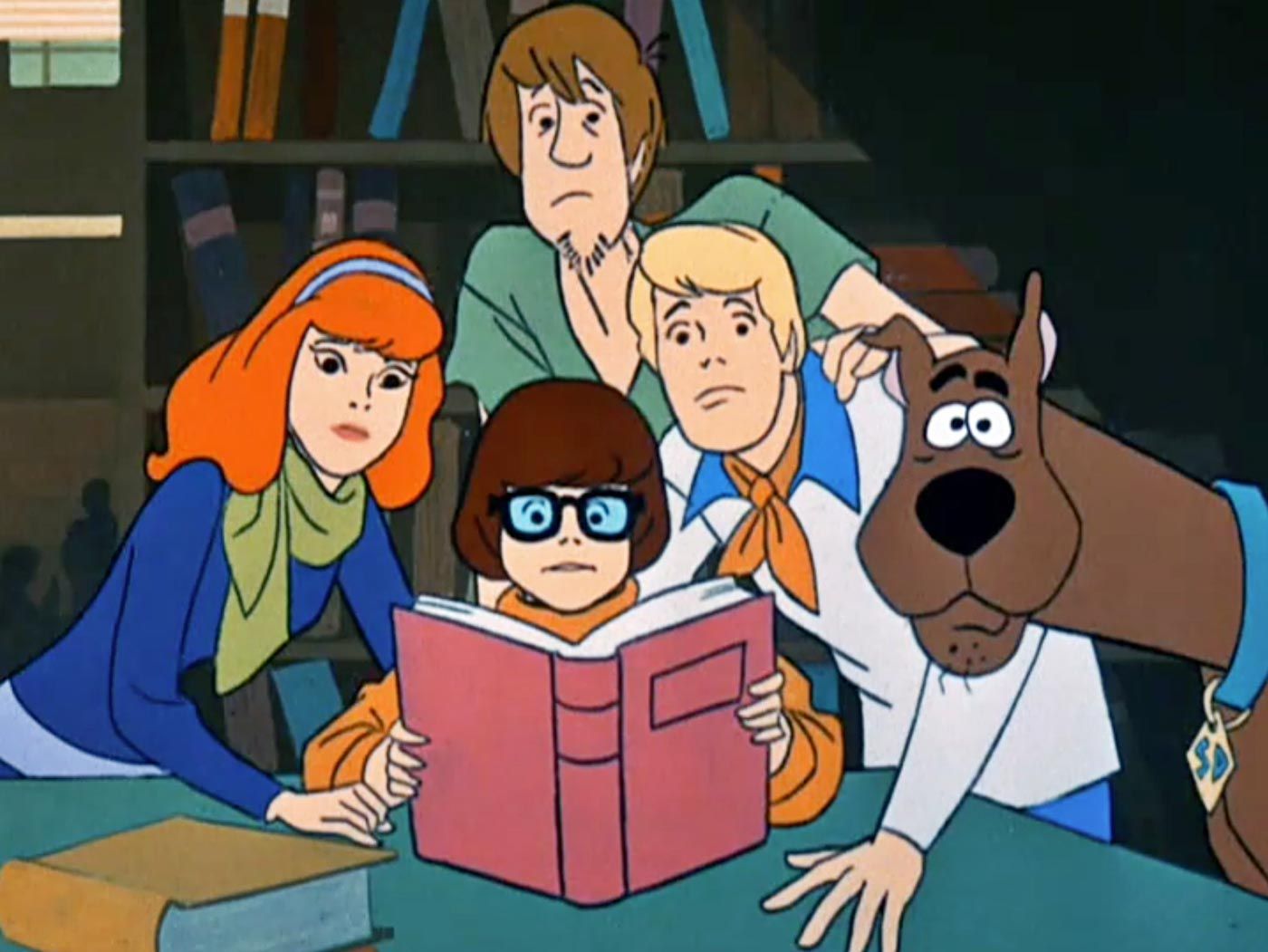 However, its sparse 32 pages deliver profiles of not only the main characters but also family, foes friends, ranging from Scrappy-Doo (sorry) and Scooby-Dee to Batman and Robin to the supporting cast of The 13 Ghosts of Scooby-Doo (sorry, again). We also get a rundown of the surprising contents of the Mystery Machine, at least from later incarnations of the franchise.
Needless to say, Scooby-Doo, Where Are You!: The Complete Series Limited Edition 50th Anniversary Mystery Mansion is virtually a must-have for fans of the series, for the Blu-ray discs alone. Everything else is, well, just delicious Scooby Snack.s
Priced at $89.99, Scooby-Doo, Where Are You!: The Complete Series Limited Edition 50th Anniversary Mystery Mansion is available now from Warner Bros. Home Entertainment.
KEEP READING: Scoobynatural Is Everything We Love About Supernatural - and Scooby-Doo