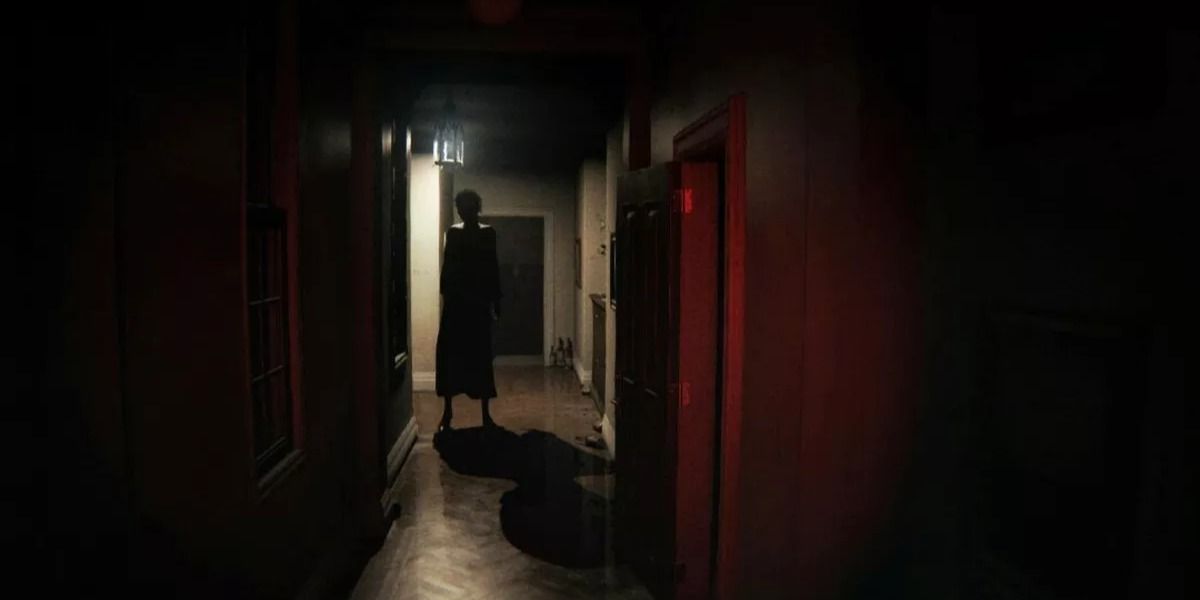 Playing P.T. can be a thrilling yet frustrating experience for players. And game hack video may add to the chills the prelude to the canceled Silent Hills offers, as it proves P.T.'s female ghost is always in the room whether players know it or not.
YouTuber Lance McDonald points out the revelation about the horror game on his Twitter. He writes, "She actually attaches to the player's back as soon as you get the flashlight, here, I demonstrate how you can see some strange shadows. I then lock the camera in place and walk forward, showing how she's always there... following you..."
RELATED: 10 Console Game Characters You Didn't Know Were Played By The Same Actor
In the video, a player character can be seen walking through a dimly lit hallway. They pick up a flashlight and start searching through the area. During the video, the protagonist moves backward while the fcamera locks into place. Then, a disheveled female figure -- known as Lisa --  emerges and begins roaming hall. She goes back and forth in the video as if searching for the player character.
RELATED: IT: Chapter Two Might Be Fortnite's Next Crossover Event
Before the revelation tweet, McDonald speaks to his experience playing the Hideo Kojima video game. "In P.T., it's common to hear noises as if Lisa is right behind you, or see weird shadows moving around in front of you, but when you turn around, there's nothing there," he said. "I hacked the game to allow the player to see behind them without actually turning around... The number of times Lisa has grabbed me and scared the absolute sh-t out of my while trying to test patches is exhausting. I never get used to it."
P.T. was released for the Playstation 4 in August of 2014 as a "playable teaser" for Silent Hills. After the ninth installment in the Silent Hill series was canceled by Konami, P.T. was removed from the Playstation store, though remained on consoles where it was already installed.
(via Gamasutra)