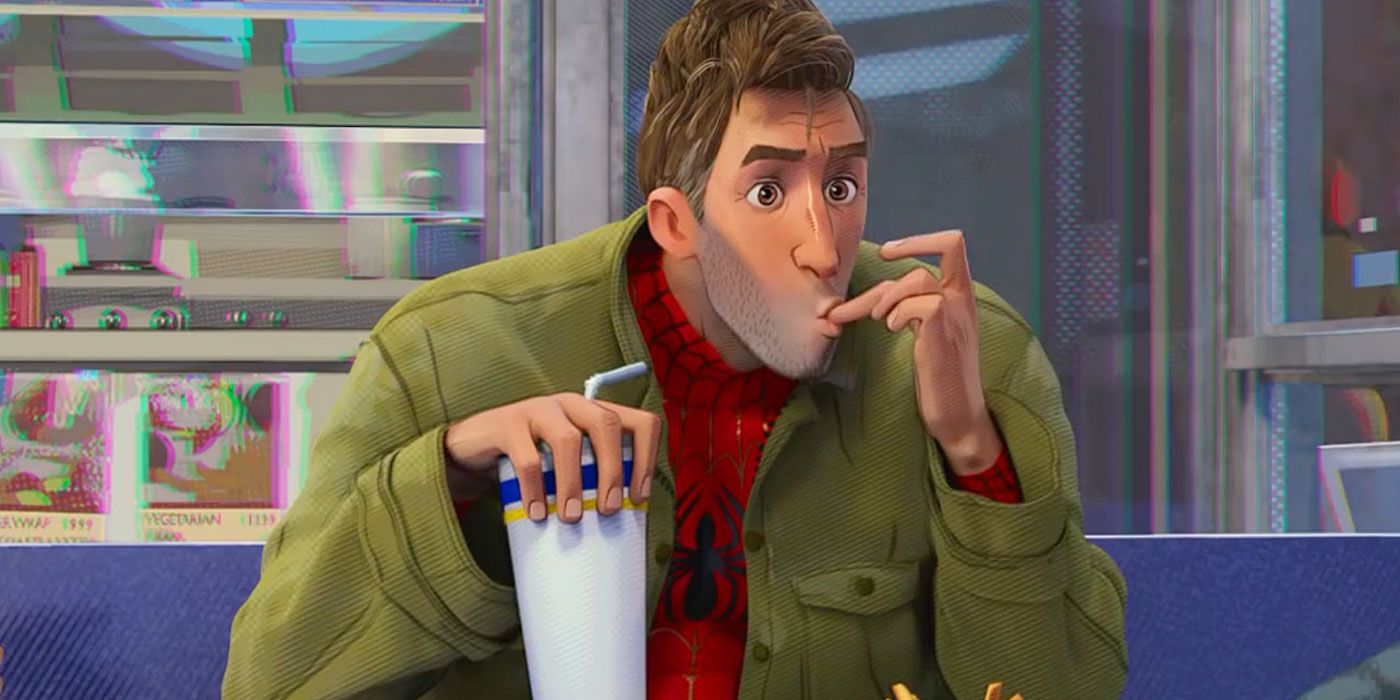 The Oscar-winning film Spider-Man: Into the Spider-Verse has a Spider-Man (or Woman) for everyone. Now, fans can own apiece of the film as Medicom Toy teams up with Big Bad Toy Store for a Peter B. Parker action figure.
Peter is a highly articulated plastic figure standing at 6.3 inches tall. The figure maintains the character's look from the film, with an angular face and out-of-shape build. The Spider-Man figure can handle a variety of action poses with plenty of webbing to portray film scenes.
RELATED: Spider-Man 2099 Co-Creator Reacts to Into the Spider-Verse Cameo
Recalling Spider-Verse's incarnation of Peter, the figure includes a set of fabric clothes - sweatpants and a jacket, in addition to alternate hands and four heads. Other accessories included bare feet, a right boot, a left sneaker, a hand holding coffee, a slice of pizza and a Spider-Man mask.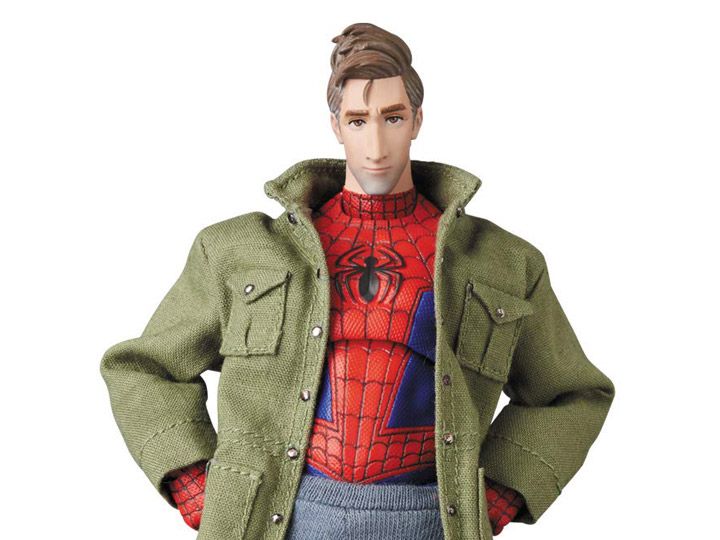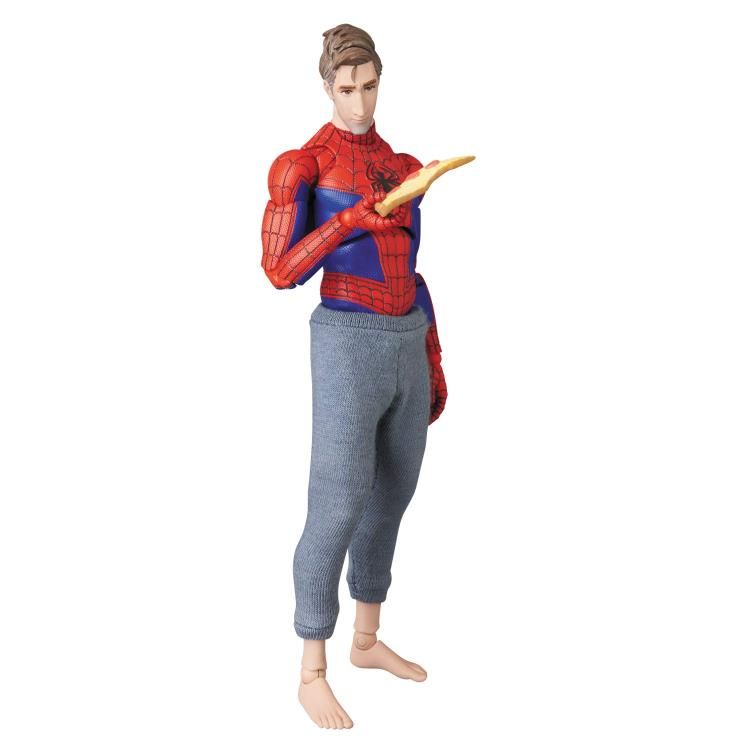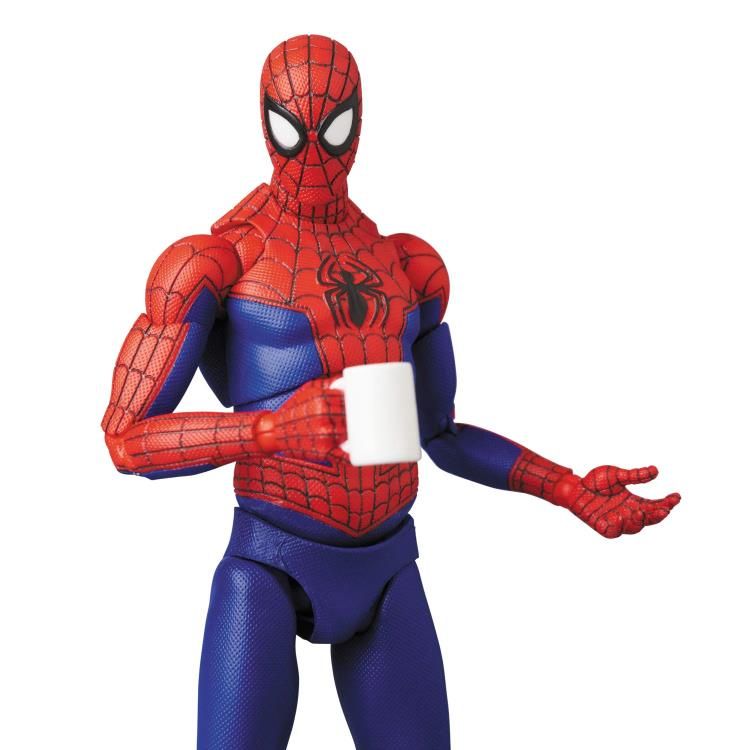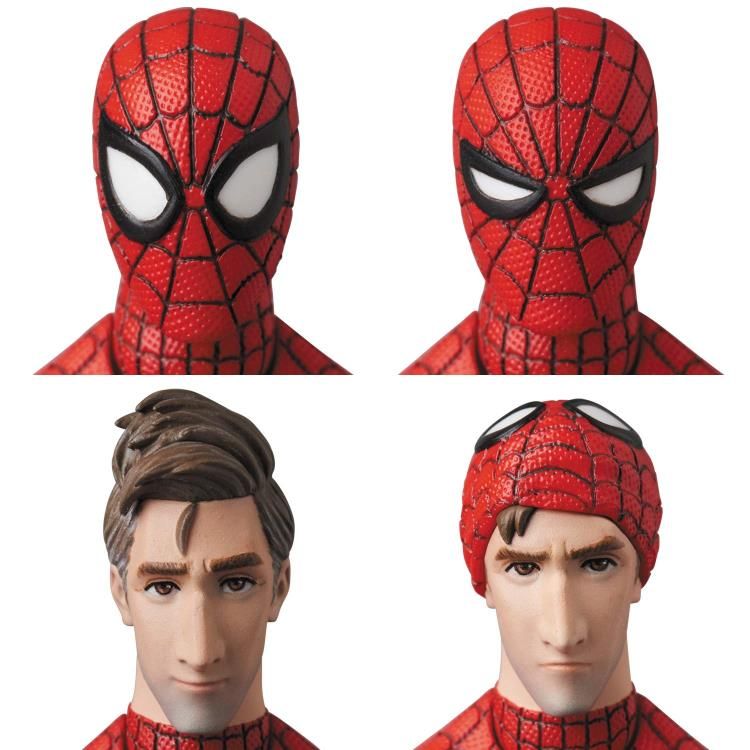 In the film, Peter comes from an alternate dimension as a jaded, older mentor to Miles Morales's Spider-Man.
RELATED: Sony Can Do Right By Spider-Man - Into the Spider-Verse Proves It
The Spider-Man: Into the Spider-Verse MAFEX No.108 Spider-Man Action Figure is available for pre-order on through Big Bad Toy Store. The Standard figure retails for $104.99, while the collector's edition is $106.99. The figure is slated to be released in June 2020.