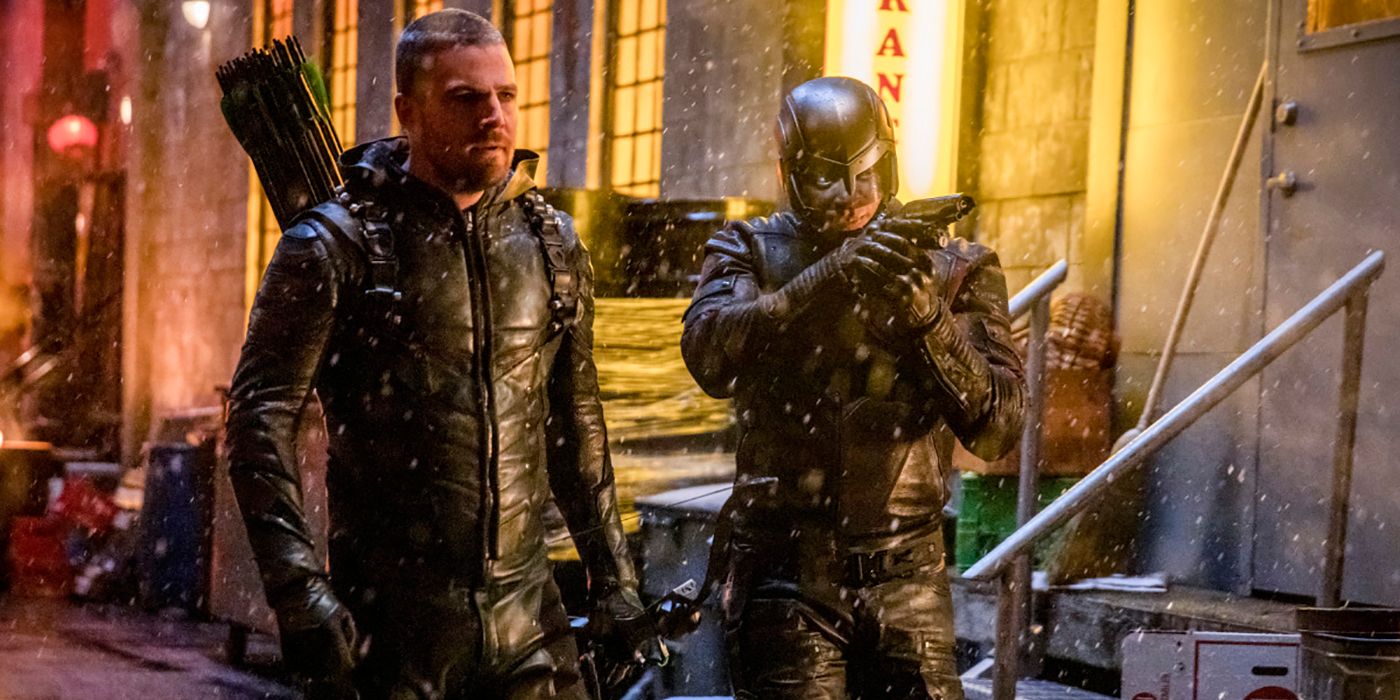 Oliver Queen and John Diggle will become much closer in Arrow's final season.
Speaking to TVLine, star David Ramsey said that "Diggle has always been on Oliver's side, and it will be no different in Season 8. We'll see them get even tighter, in ways that they haven't been before."
RELATED: Arrow Season 8 May Finally Give Oliver What He's Been Missing
Oliver and Diggle have been fighting side-by-side since early Season 1. While the two have not always got along -- including a brief stint where Diggle actually left the Team Arrow in protest of Oliver's leadership -- they are loyal partners and best friends who would give their lives for one another. Fans will no doubt rejoice that the original duo will stand together as they confront the upcoming "Crisis."
Season 8 will see Oliver joining forces with The Monitor as they work to prevent an upcoming Crisis. While Oliver will expect to go solo on this final mission, Amell said that a "familiar encounter" will make him understand that "he's not going to be allowed to do it alone."
Returning Tuesday, Oct. 15 at 9 p.m. ET/PT on The CW, Arrow stars Stephen Amell as Oliver Queen, David Ramsey as John Diggle, Rick Gonzalez as Wild Dog, Juliana Harkavy as Black Canary, Katie Cassidy as Black Siren, Katherine McNamara as Mia Smoak, Joseph David-Jones as Connor Hawke and Ben Lewis as William Clayton-Queen.
KEEP READING: Arrow: Black Canary & Spartan Don New Suits in Season 8 Photo