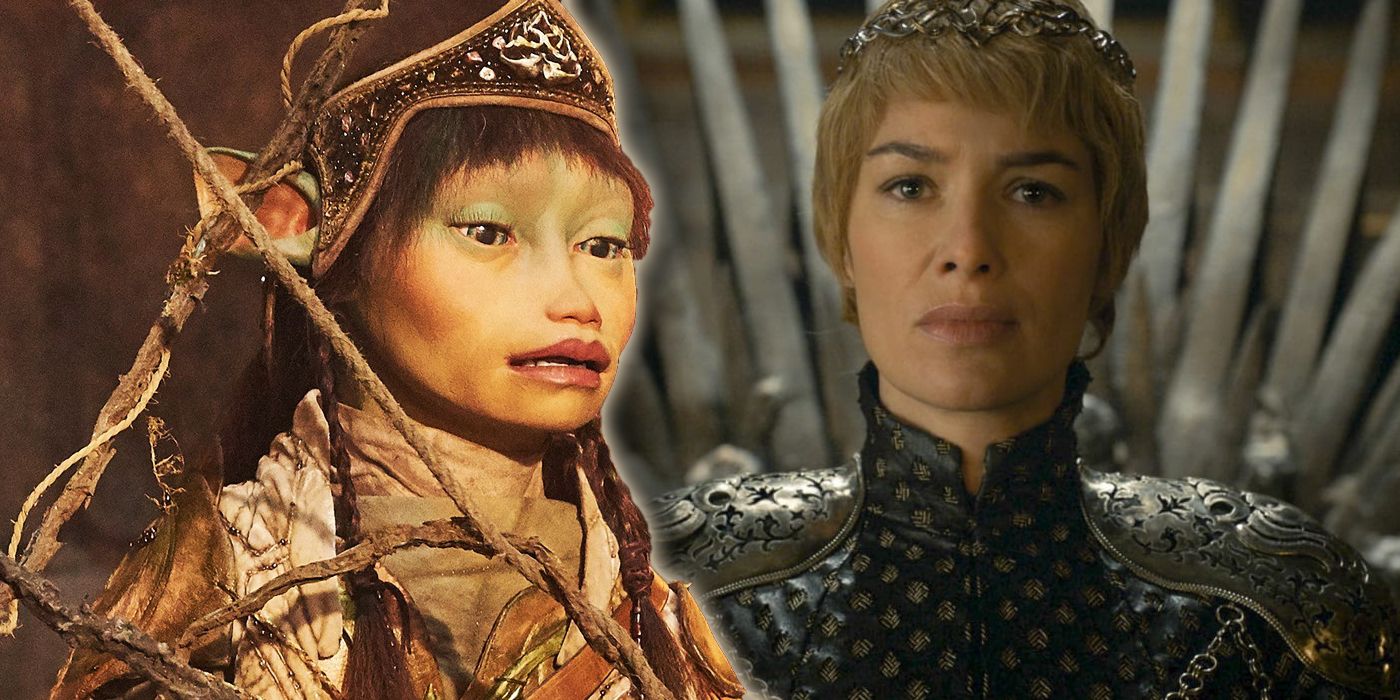 WARNING: The following article contains spoilers for The Dark Crystal: Age of Resistance, now streaming on Netflix.
Since 2011, fans have hated Lena Headey's Cersei Lannister with an unabashed passion. The Game of Thrones villain riled ciewersat every juncture, killing folks to preserve her incestuous love affair with her twin, Jaime, and she slaughtered anyone who's gotten in the way of her family ascending to King's Landing.
While Headey's performance, especially when Cersei became Queen of the Iron Throne, was near-immaculate, Cersei was a ruthless ruler -- someone who just didn't care for anyone but herself. Ironically, Headey gets a chance to actually be a true blue hero in Netflix's The Dark Crystal: Age of Resistance, while facing off against a Cersei of her own.
RELATED: Dark Crystal: Skeksis Aren't Age of Resistance's Real Threat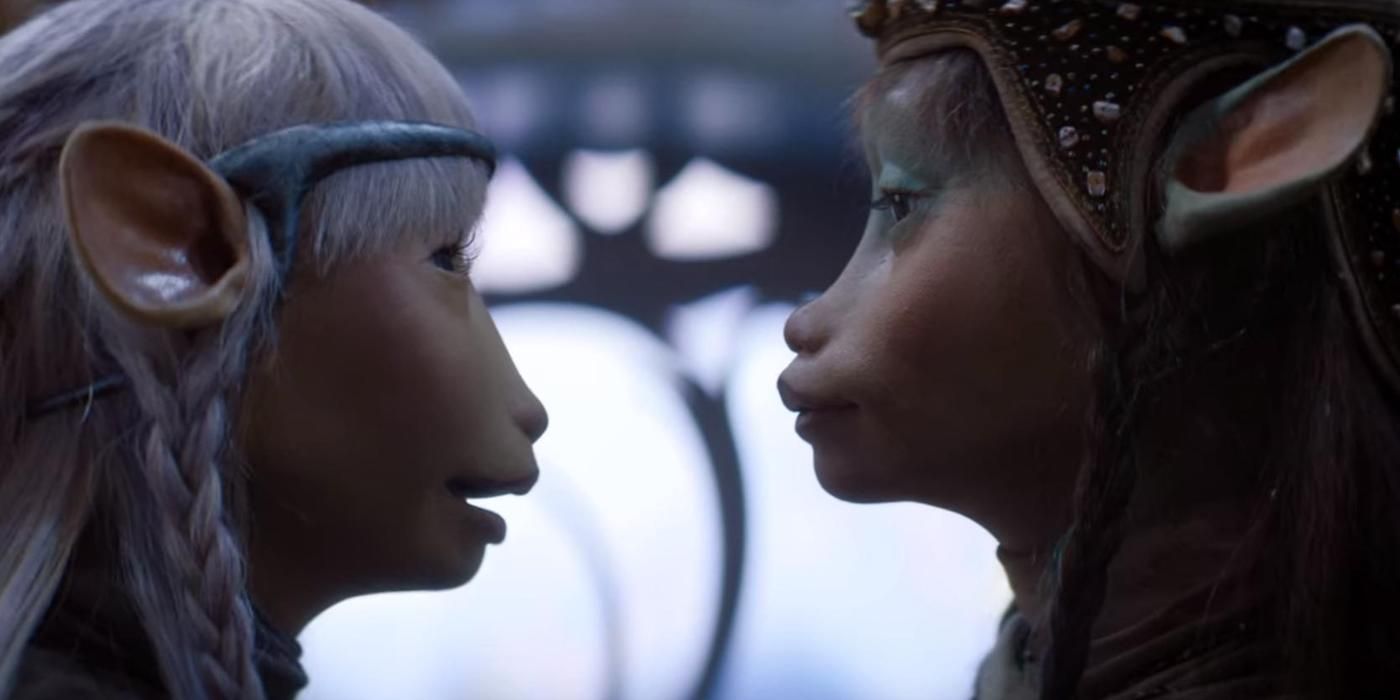 In this series, Headey portrays Maudra Fara, the leader of the Stonewood clan, and one of the rustic rulers who works hard to ensure her people are treated well and kept safe. She doesn't want any harm to come to them, even if it means betraying one of their own who's gone to work in the Castle of the Crystal in the form of Rian (Taron Egerton). He escapes the castle and tries to tell Fara about the Skeksis plan to drain the life essence of the Gelflings, but by that time, he's been discredited by rumors that paint him as a mentally unstable, infected individual.
Rian has a violent altercation with in throne room and escapes, realizing she isn't someone he can trust. Still, you get the sense of altruism and concern from her, and at this point, it's a total U-turn from Headey's vindictive and merciless Cersei. Fara's a caring leader, although the same sort of true blue heroism doesn't exist with her superior, the All-Maudra Mayrin, ruler of the Vapra clan. When Mayrin does eventually try to turn on the Skeksis after taking their bribes, she's killed, only for her selfish daughter, Seladon, to take her spot.
When the rest of the Maudra come to swear her in, though, Fara senses something is up and finally believes the rumors of the Darkening spreading across the land are true. She can tell Seladon is a pawn who will just turn a blind eye, and she doesn't endorse her to replace her mom to govern them all. Instead, Fara challenges her to a trial by flight, preparing to win and assume the leadership position, so she can protect all Gelflings.
RELATED: How Netflix's The Dark Crystal Prequel Ties Into the Original Movie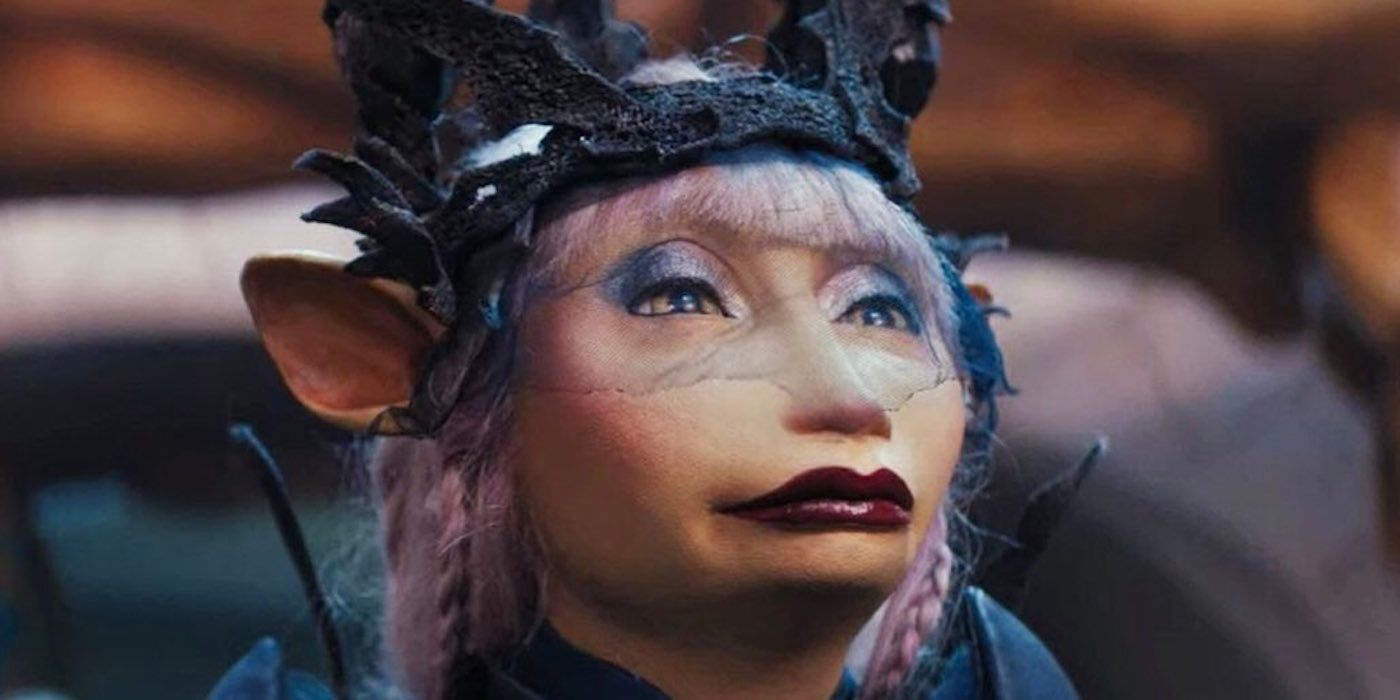 But in a scene straight out of Cersei's playbook, Seladon crafts her own crown and rocks unique black garb, similar to the Skeksis, to make it clear she's their ally. While her betrayal is shocking, the way she does things without anyone's permission and manipulates proceedings so she can climb the ladder makes Seladon feel like a Lannister. She's as dark, strong and unflinching as Cersei is, so hearing Headey's Fara trying to reason with her, shout or express grief at what she's done is such an interesting change of pace from the actor who portrayed lady of House Lannister.
It might seem somewhat ironic for Headey's Dark Crystal character to face a stark reflection of the ruthless ruler she played on HBO for eight years, but at the same time. Still, Cersei stands out the most, not just as one of the show's most hated characters, but as someone who supplanted decades-old Disney villains as the definitive mad queen of pop culture. Whilee Cersei ultimately got what was coming to her in Game of Thrones, Headey's heroic character fares much better here as she helps Rian kickstart the rebellion needed to save Thra once and for all.
Streaming now on Netflix, The Dark Crystal: Age of Resistance is directed by Louis Leterrier, and features the voice talents of Taron Egerton, Anya Taylor-Joy, Nathalie Emmanuel , Caitriona Balfe, Helena Bonham Carter, Harris Dickinson, Natalie Dormer, Eddie Izzard, Theo James, Toby Jones, Shazad Latif, Gugu Mbatha-Raw, Mark Strong, Alicia Vikander, Harvey Fierstein, Mark Hamill, Ralph Ineson, Jason Isaacs, Keegan-Michael Key, Ólafur Darri Ólafsson, Simon Pegg, Andy Samberg and Donna Kimball.
KEEP READING: How The Dark Crystal: Age of Resistance Sets Up a Season 2