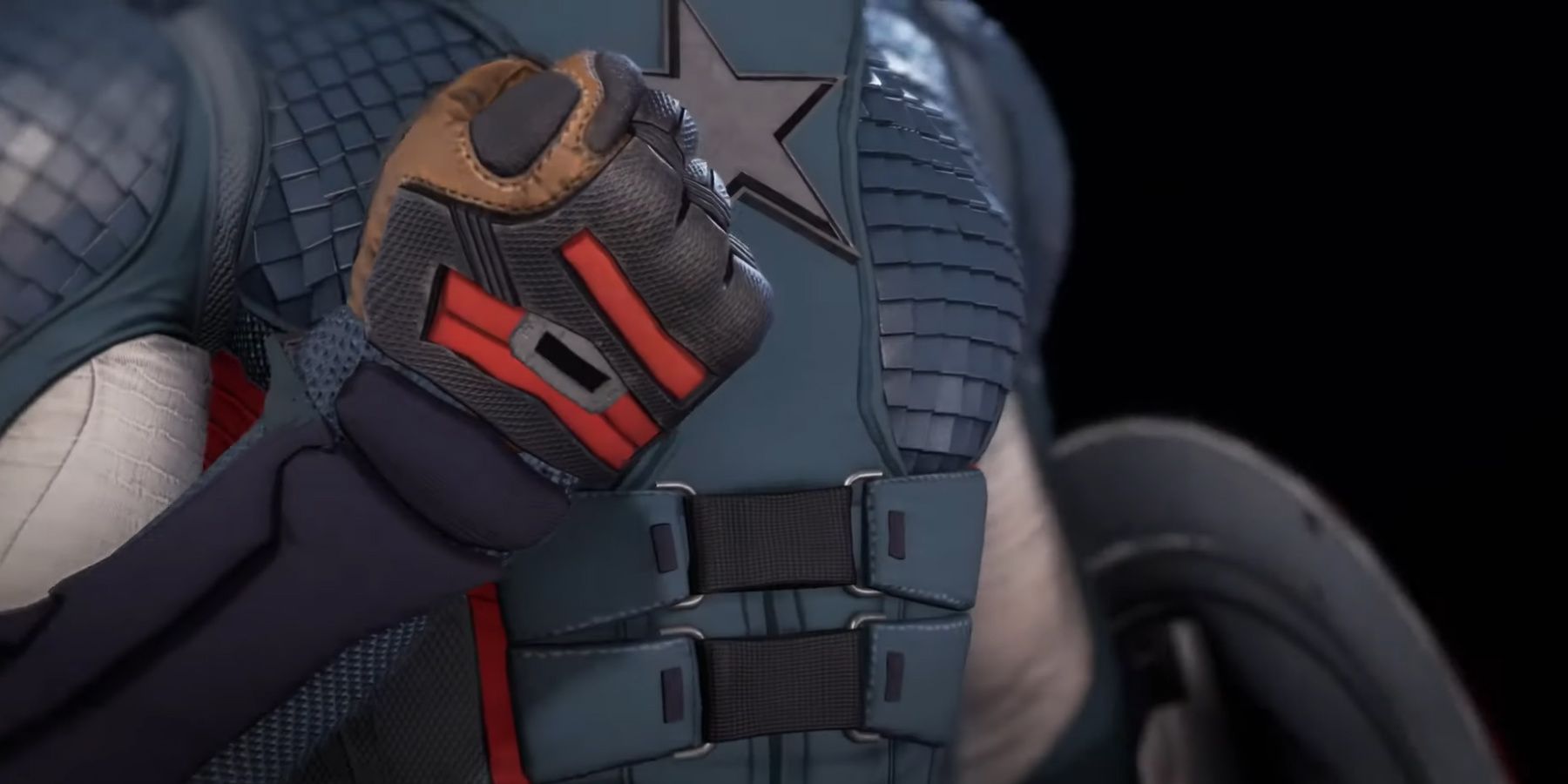 Coming off their Gamescom 2019 gameplay presentation, Marvel has released an in-depth look at Captain America, one of the playable characters in Marvel's Avengers.
A 30-second trailer released today showcases a high-res character model for Captain America, going into visual detail regarding the armor he wears in the game. The new look is decked in heavy padding colored with a very simple patriotic design. It also includes a helmet similar to the Marvel Cinematic Universe's version of the character.
"In general, our iconic character designs are a contemporary interpretation of the beloved Marvel heroes with an eye towards believability," said Creative Director Tore Blystad in a series of tweets. "Within our world, Tony Stark often has a hand in the finishing touches of each suit. Cap's suit is based on modern combat gear. Marvel DNA like the star, stripes, & shield are balanced with new elements such as the military name embroidery. The design is a balancing act that pulls from the past to create a modern adaptation of Jack Kirby's original designs."
RELATED: Marvel's Avengers: Every Cameo, Easter Egg & Nod in the E3 Footage
Blystad emphasized the developer's redesigns were in collaboration with Marvel, essentially cementing a sense of familiarity for those who play as the heroes, while giving them a Crystal Dynamics touch.
Developed by Crystal Dynamics and Square Enix, Marvel's Avengers features Nolan North as Iron Man, Troy Baker as Bruce Banner, Laura Bailey as Black Widow, Jeff Schine as Captain America and Travis Willingham as Thor. The game is scheduled to be released on May 15, 2020 for PlayStation 4, Xbox One, PC and Google Stadia.