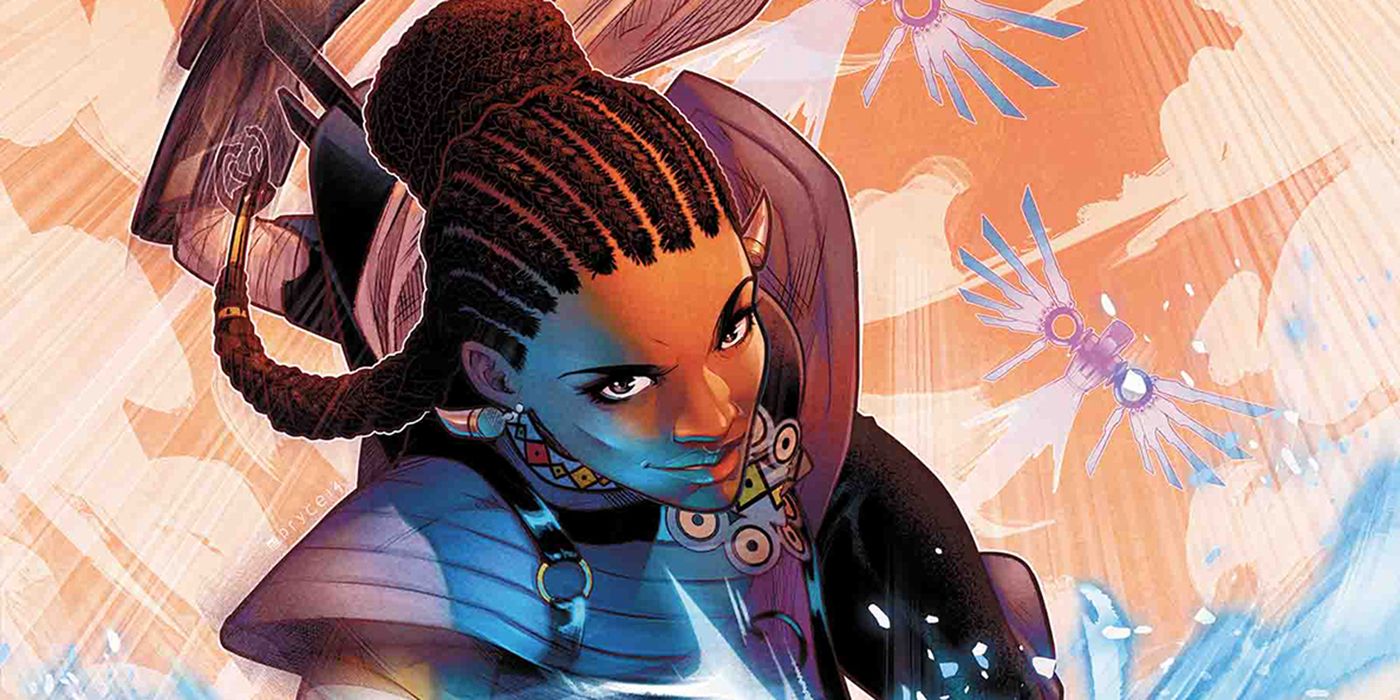 Marvel and Scholastic have announced that they will join forces in a multi-year deal to create new original stories for young readers about their classic heroes.
The first new releases will be two new middle-grade novels: Shuri: A Black Panther Novel, written by Nic Stone, and Avengers Assembly, written by Preeti Chhibber. Both books are expected to have a 2020 release.
RELATED: Avengers: A Fan-Favorite Team Reunites in Marvel Comics #1000
"Marvel is always looking for best-in-class partners to develop new and exciting ways to experience the Marvel Universe, and Scholastic is the perfect partner to do this. We couldn't be more thrilled," Marvel Director of Licensed Publishing Sven Larsen said in a statement. "As two brands dedicated to storytelling for every kind of reader and fan, the combined strength of this collaboration will be truly one of a kind – with a super power to bring together the next generation of fans through the joy of reading and Marvel."
Marvel's Vice President of Content & Character Development, Sana Amanat, gave us a hint on what to expect from the first book. "As the first title we're launching with Scholastic, Shuri is the perfect character to highlight this message," Amanat said. "She may be a Wakandan princess, but what makes Shuri the ultimate hero is her unique sense of intelligence, responsibility and determination, ideals that resonate with all of us."
RELATED: Marvel Teases Secret Skottie Young Project
For Scholastic's part, Debra Dorfman, the Vice President and Publisher of Global Licensing, Brands and Media, also gave a few hints over which characters are going to get the spotlight in the upcoming products.
"The Marvel Universe is vast, inclusive and iconic with a great range of multi-faceted characters, and Scholastic and Marvel share a commitment to bringing diverse characters to life...Shuri, Ms. Marvel, Miles Morales, Squirrel Girl, etc. are all "ordinary" characters with extraordinary powers – and there are a lot of stories to be told!" Dorfman added.
More information concerning the new stories is also expected to be released in the next few weeks.