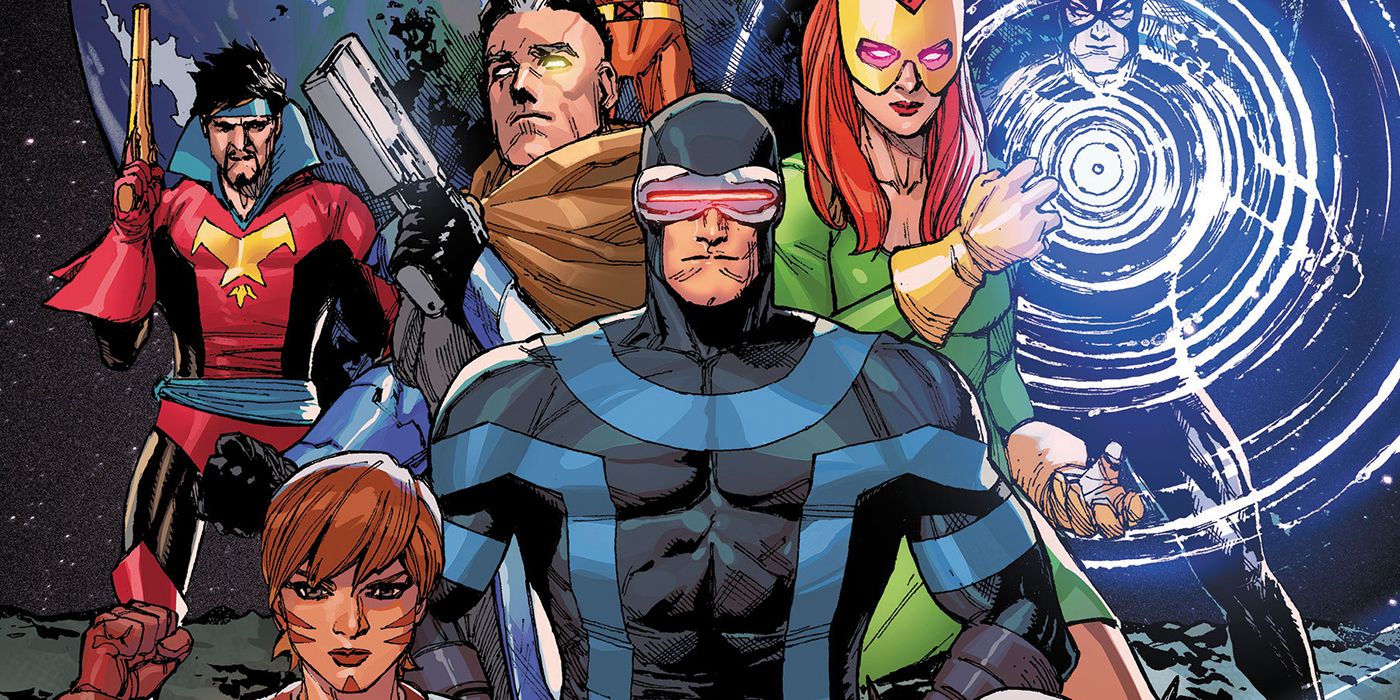 Marvel Entertainment is bringing its roster of superheroes to New York Comic-Con 2019, with a schedule full of panels lined up for the entire event.
From the debuts of live-action and animated television series to the latest breaking news in the Marvel Universe, each panel offers something different for the superfan.
RELATED: In Midst of Equinox Boycott, Armie Hammer Points Finger at Marvel Chairman
Things kick off on Thursday, Oct. 3 with Making Comics the Marvel Way from 1:30 - 2:30 PM ET, where fans can learn the ins and outs of how a Marvel comic is made, straight from the experts. This is followed by Spider-Man Spectacular: A This Week In Marvel Special Event from 2:45 – 3:45 PM ET. The Spider-Man-centric panel will focus on the return of Spider-Man 2099, Miles Morales, Ghost-Spider, Mary Jane and more, with panelists including writers Saladin Ahmed, Seanan McGuire and Leah Williams.
Friday, Oct. 4 brings four panels to the convention: Marvel: Cup O'Joe from 1:30 – 2:30 PM ET; Marvel Games Panel from 3:00 – 4:30 PM ET; MARVEL COMICS: Next Big Thing from 4:00 – 5:00 PM ET; and Marvel's Runaways from 5:30 – 7:00 PM ET.
Marvel's Chief Creative Officer Joe Quesada will take a look back at Marvel's history in his Cup O'Joe panel; Marvel Games Panel will reveal new content from Marvel's Iron Man VR and Marvel's Avengers; Next Big Thing will take a peek at what's in store for the House of Ideas in 2020; and an exclusive screening of Marvel's Runaways Season 3 will take place at Madison Square Garden.
RELATED: Marvel, Scholastic to Bring New Superhero Stories to Young Readers
Saturday, Oct. 5 MARVEL COMICS: Marvel Fanfare with C.B. Cebulski from 2:15 – 3:15 PM ET, puts Editor-in-Chief C.B. Cebulski in the spotlight. Joining him is X-Men legend Chris Claremont. Next from 3:30 – 4:30 PM ET is the unveiling of the unscripted Disney+ series, Marvel's Hero Project. MARVEL COMICS: X-Men – Dawn of X from 5:00 – 6:00 PM ET brings the creative teams behind the newest X-Men relaunch together to discuss the new status quo for the Children of the Atom.
The Women of Marvel Panel from 12:15 – 1:45 PM ET closes things out on Sunday, Oct. 6, bringing the best talent in the industry together to discuss the creative process, being a woman in entertainment, and what they've got planned next. Those who stick around will also get a first look at the world premiere of Marvel Rising: Operation Shuri.
New York Comic-Con 2019 runs from Thursday, Oct. 3 through Sunday, Oct. 6.