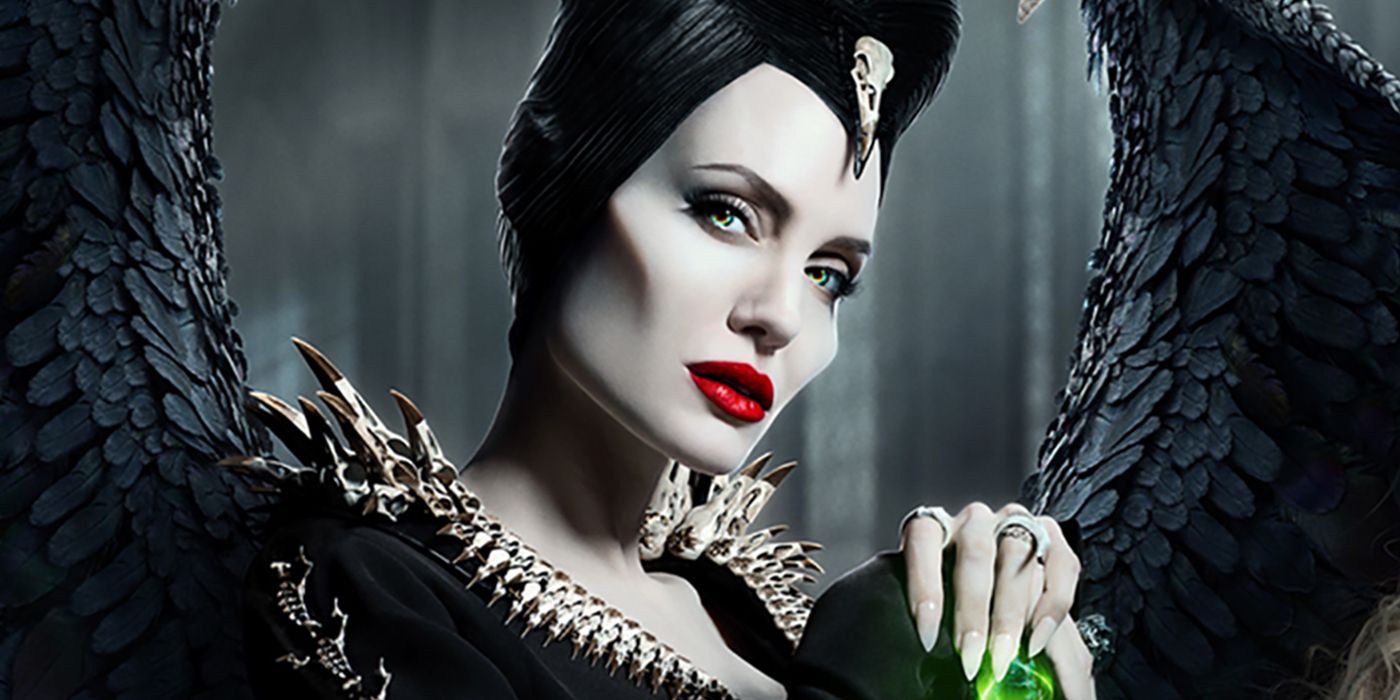 Ahead of its release next month, Maleficent: Mistress of Evil dropped a behind-the-scenes video this afternoon that highlights Angelina Jolie's integral role in the film.
The first Maleficent, released in 2014, painted the villain of Sleeping Beauty as a misunderstood antihero. Though the movie received so-so reviews, Jolie's performance was undeniably iconic. As she returns for the newest installment, Jolie and her cast members took a moment to celebrate the great work she does as the character.
RELATED: Maleficent: Mistress of Evil's Enchanted Cast Assembles in Latest Poster
"There is no one in the world that could play Maleficent except for Angelina Jolie," fellow cast member Elle Fanning says in the video. "Seeing her back in the black cloak and horns, it's very exciting."
In the video, Jolie reflects on how effective the first film was at flipping audiences' expectations, then delivers an ominous tease regarding the sequel's direction.
"Maleficent's a character people used to think of as one thing and now we know more of who she is," Jolie says. "In this film we pose the question: 'Are we all good, are we all bad?'"
RELATED: Angelina Jolie Has 'No Idea Why She Can't Be in Star Wars'
And after that quote, the video blasts viewers with rapid-fire quotes praising Jolie from fellow cast members Sam Riley, Chiwitel Ejiofor, Harris Dickinson and even Michelle Pfeiffer.
Though the video itself reflects more on the acting than on teasing what's new in the film, the video's posting on YouTube also includes a new plot description to help contextualize the footage. Though it does provide some new clues to the direction this story's going to go, it doesn't have a whole lot more to add than the latest trailer.
RELATED: Does Frozen 2 Even Need a Villain?
The description reads:
"Maleficent: Mistress of Evil is a fantasy adventure that picks up several years after Maleficent, in which audiences learned of the events that hardened the heart of Disney's most notorious villain and drove her to curse a baby Princess Aurora. The film continues to explore the complex relationship between the horned fairy and the soon to be Queen as they form new alliances and face new adversaries in their struggle to protect the moors and the magical creatures that reside within."
Maleficent: Mistress of Evil is directed by Joachim Rønning and stars Angelina Jolie, Elle Fanning, Michelle Pfeiffer, Ed Skrein, Jenn Murray, Chiwetel Ejiofor, Juno Temple and Brenton Thwaites. The film is set to be released on Oct. 18.