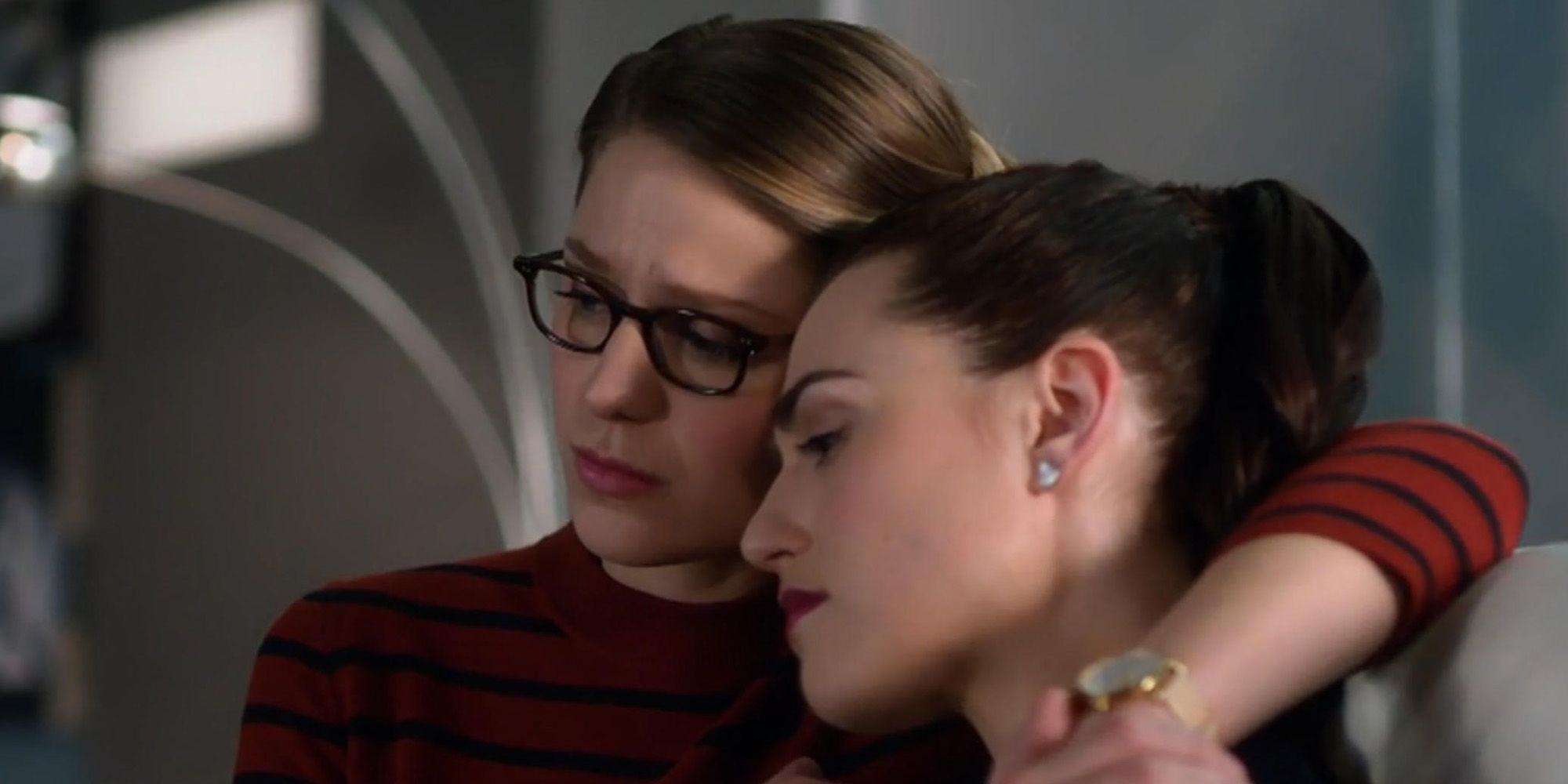 Lena Luthor will take center stage in Supergirl Season 5.
"The relationship between Kara and Lena is the emotional center of the season," showrunner Jessica Queller revealed to TVLine. "Kara's betrayal puts that friendship front and center."
RELATED: Supergirl Showrunner Teases Season 5 as 'Ode to Black Mirror'
Queller is, of course, referring to Lena's shocking final moments in the Season 4 finale. In an effort to cause her even more pain, her brother Lex revealed a terrible truth: Kara Danvers has been Supergirl all along. Worse, Kara kept this secret from her; this meant the foundation of their friendship has been based on a lie.
Though Lena opted to keep her newfound knowledge a secret in the Season 4 finale, that seems to have changed by Season 5. In the sizzle reel revealed at Comic-Con International in San Diego, Lena spits Kara's real name at her while she is dressed as Supergirl. This indicates that not only does Kara know now, but that the two longtime friends are now at odds with one another.
Returning Sunday, Oct. 6 at 9 p.m. ET/PT on The CW, Supergirl stars Melissa Benoist as Kara Danvers, David Harewood as Martian Manhunter, Mehcad Brooks as Jimmy Olsen and Chyler Leigh as Alex Danvers.
KEEP READING: Supergirl Faces an 'Event Horizon' in First S5 Season Premiere Photos