In Abandoned an' Forsaked, we examine comic book stories and ideas that were not only abandoned, but also had the stories/plots specifically "overturned" by a later writer (as if they were a legal precedent).
Today, we look at how the origins of the Teen Titans were retconned to include Speedy!
The Teen Titans started as a concept with an issue of Brave and the Bold where three prominent DC superhero sidekicks all teamed up with each other...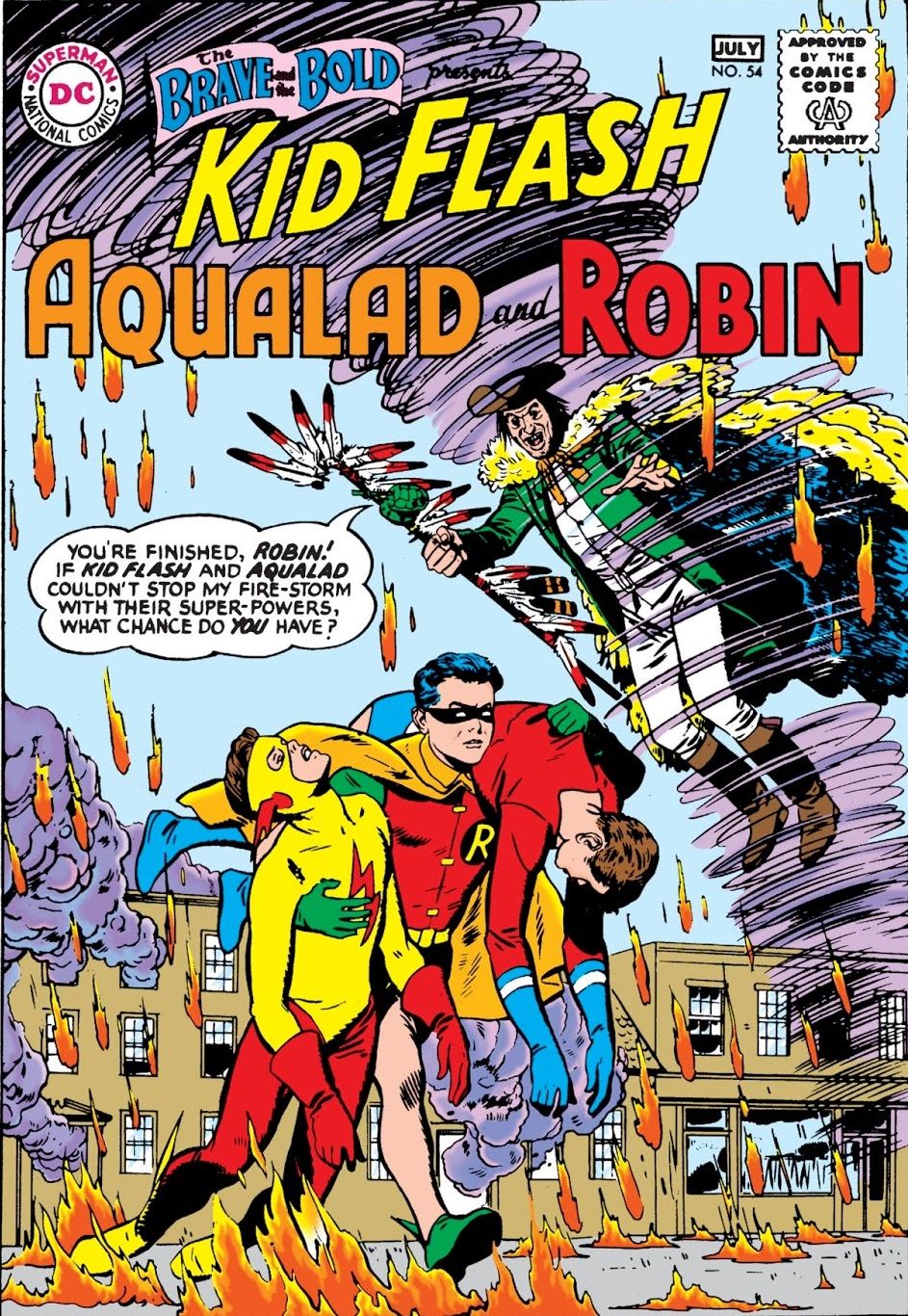 The issue was well-received, so Bob Haney and Bruno Premiani brought the characters back six issues later, but now as an official superhero team and with Wonder Girl along for the ride...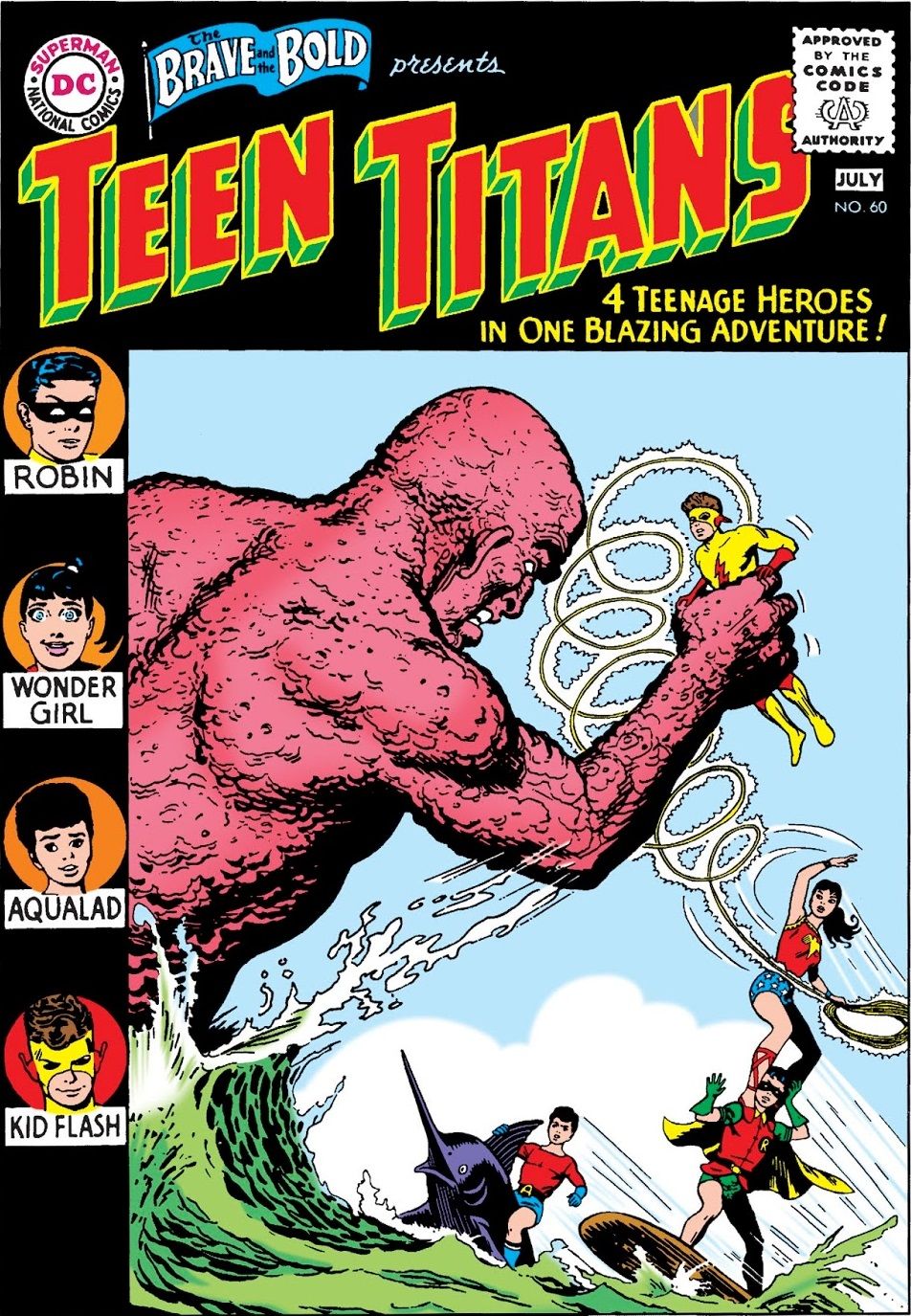 We see them talk about their new team in that issue...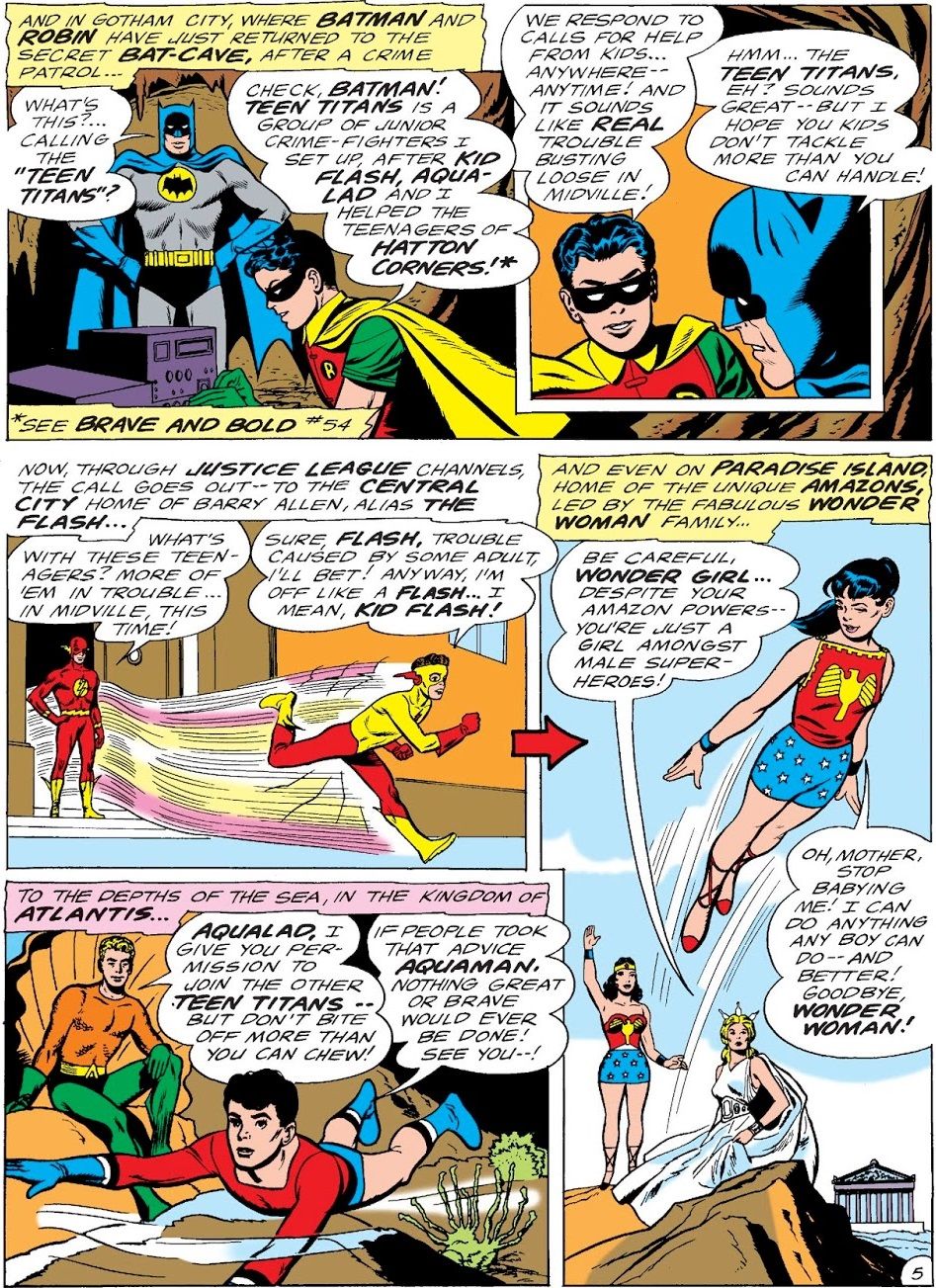 They had another spotlight issue over in Showcase...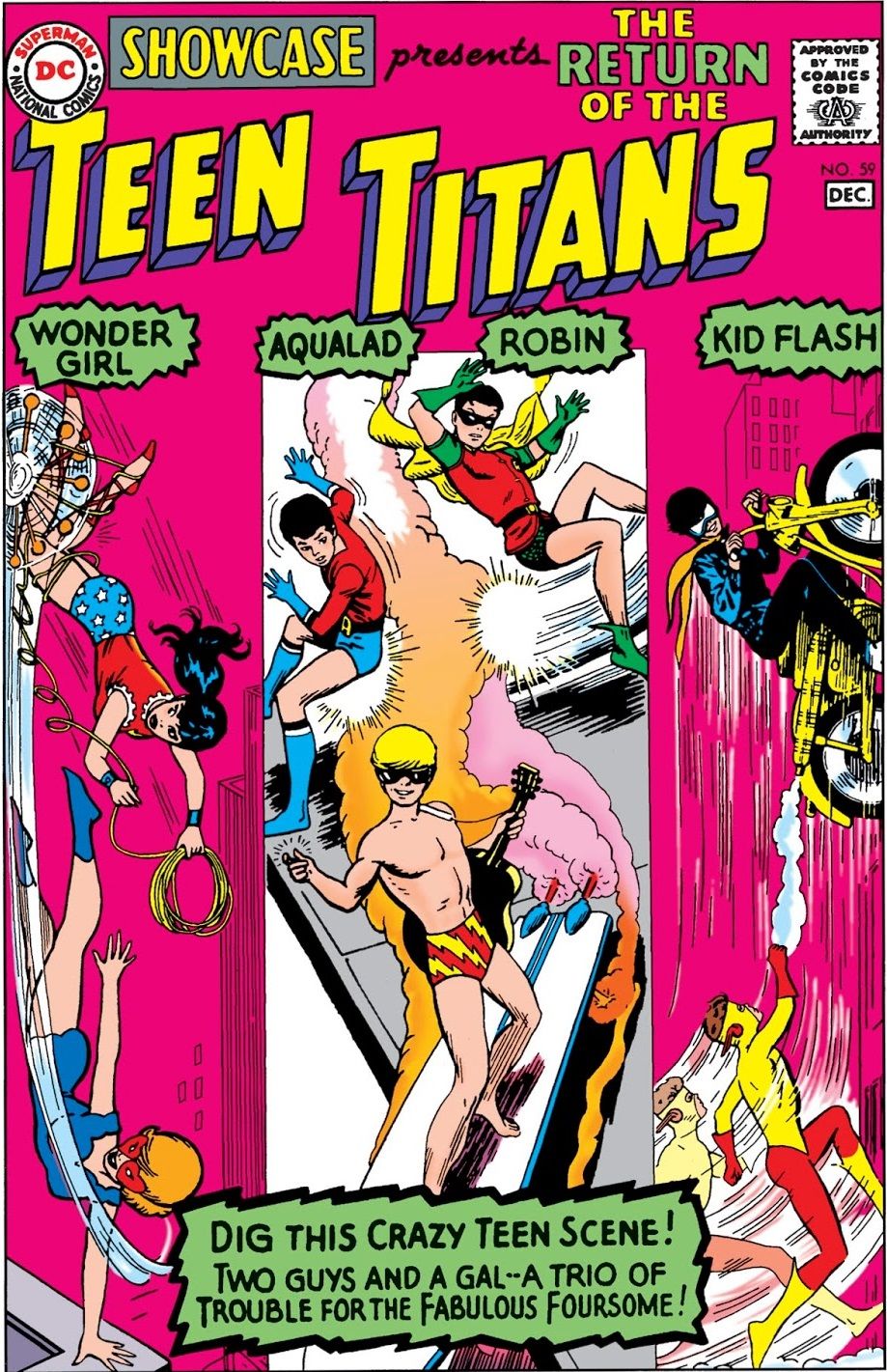 before finally getting their own ongoing series by Haney and artist Nick Cardy in 1966...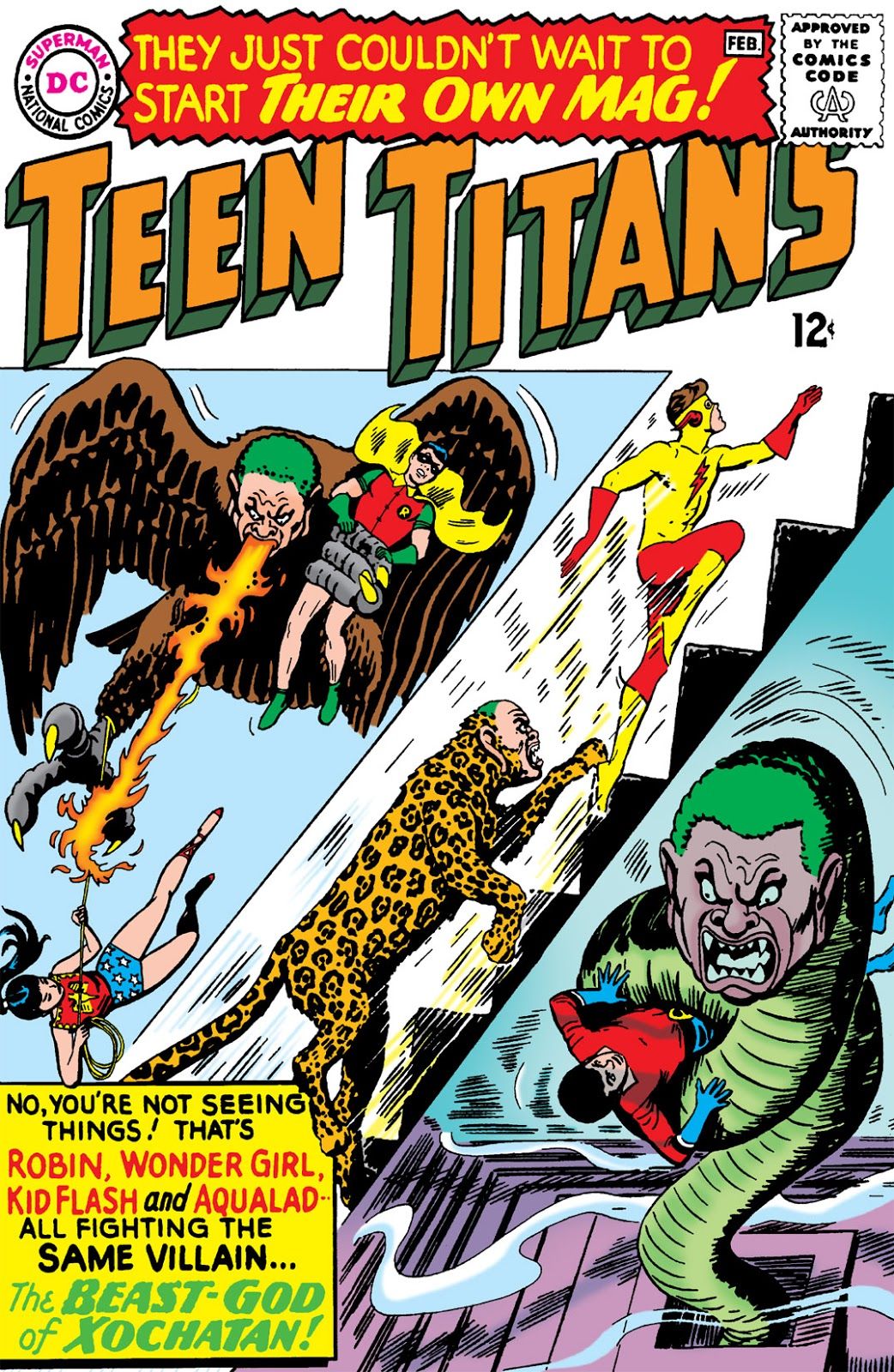 In the fourth issue, Speedy shows up and he notes that he had to ask Green Arrow where their headquarters was...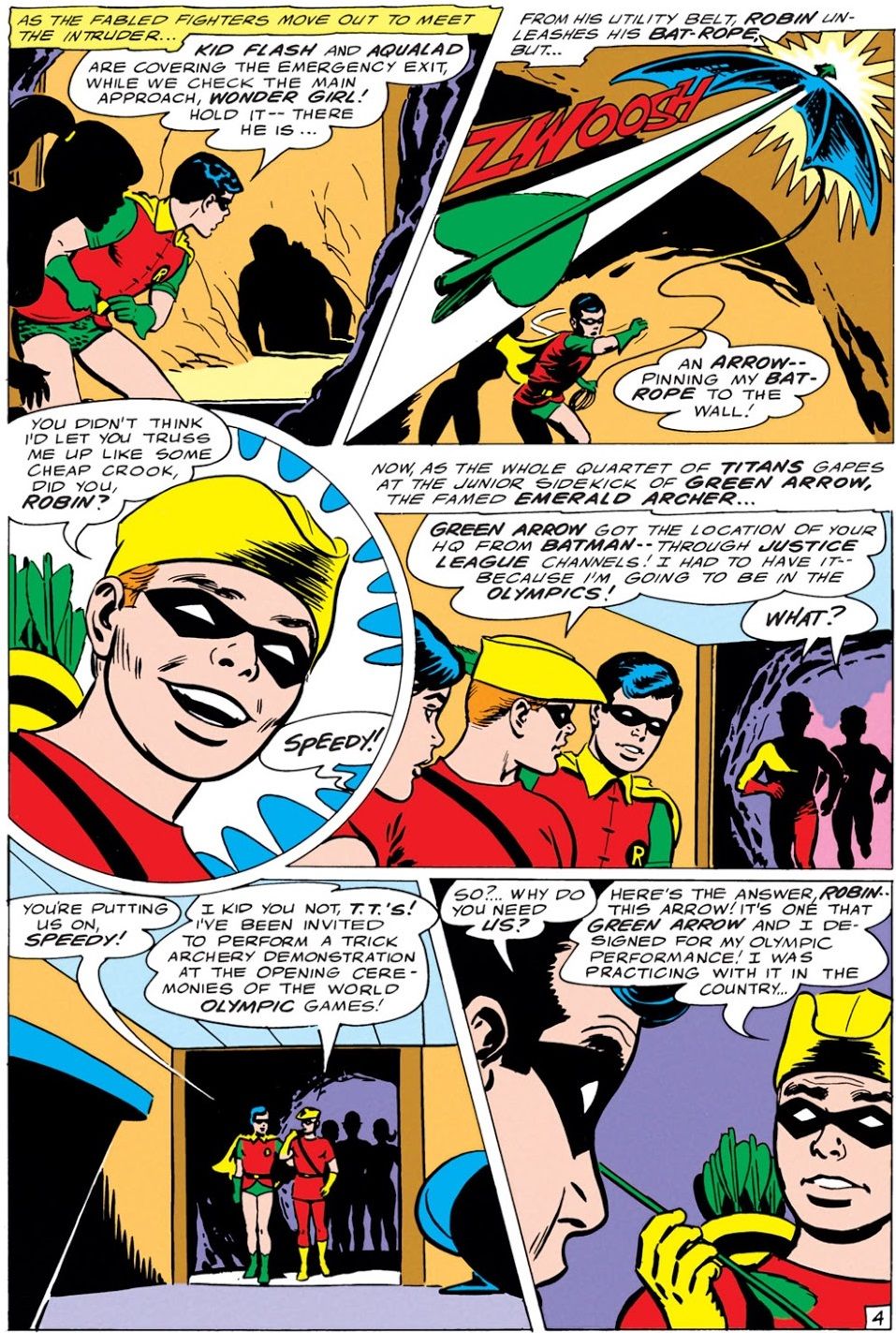 He then asks them for help on a case...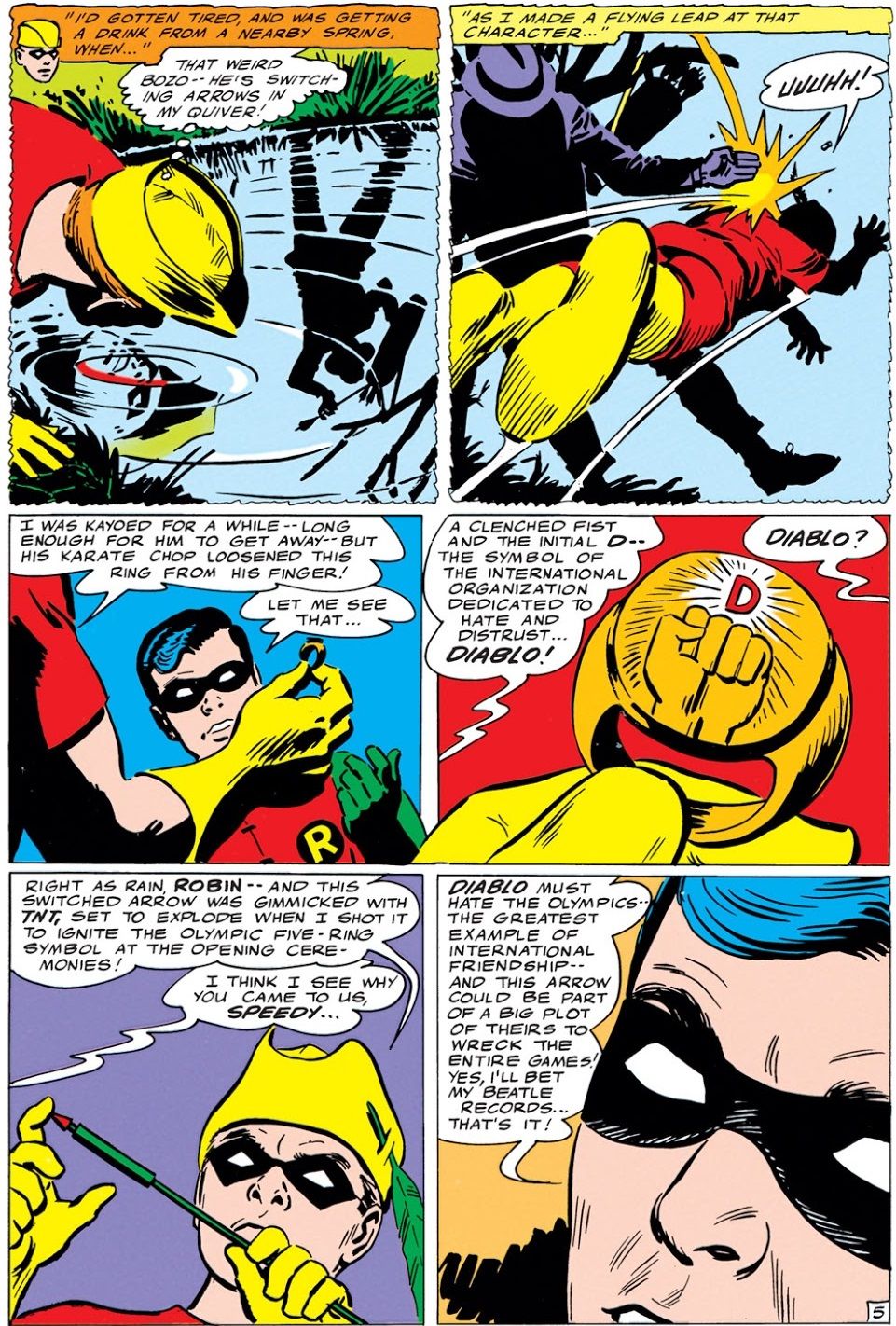 So obviously he's not a member, right?
Not so fast!
In the final issue of the original Teen Titans series (there was a gap when the series was canceled and then un-canceled in the mid-1970s), #53, writer Bob Rozakis and fill-in artists Juan Ortiz and John Fuller show the formation of the Teen Titans for the first time, behind a great Rick Buckler cover...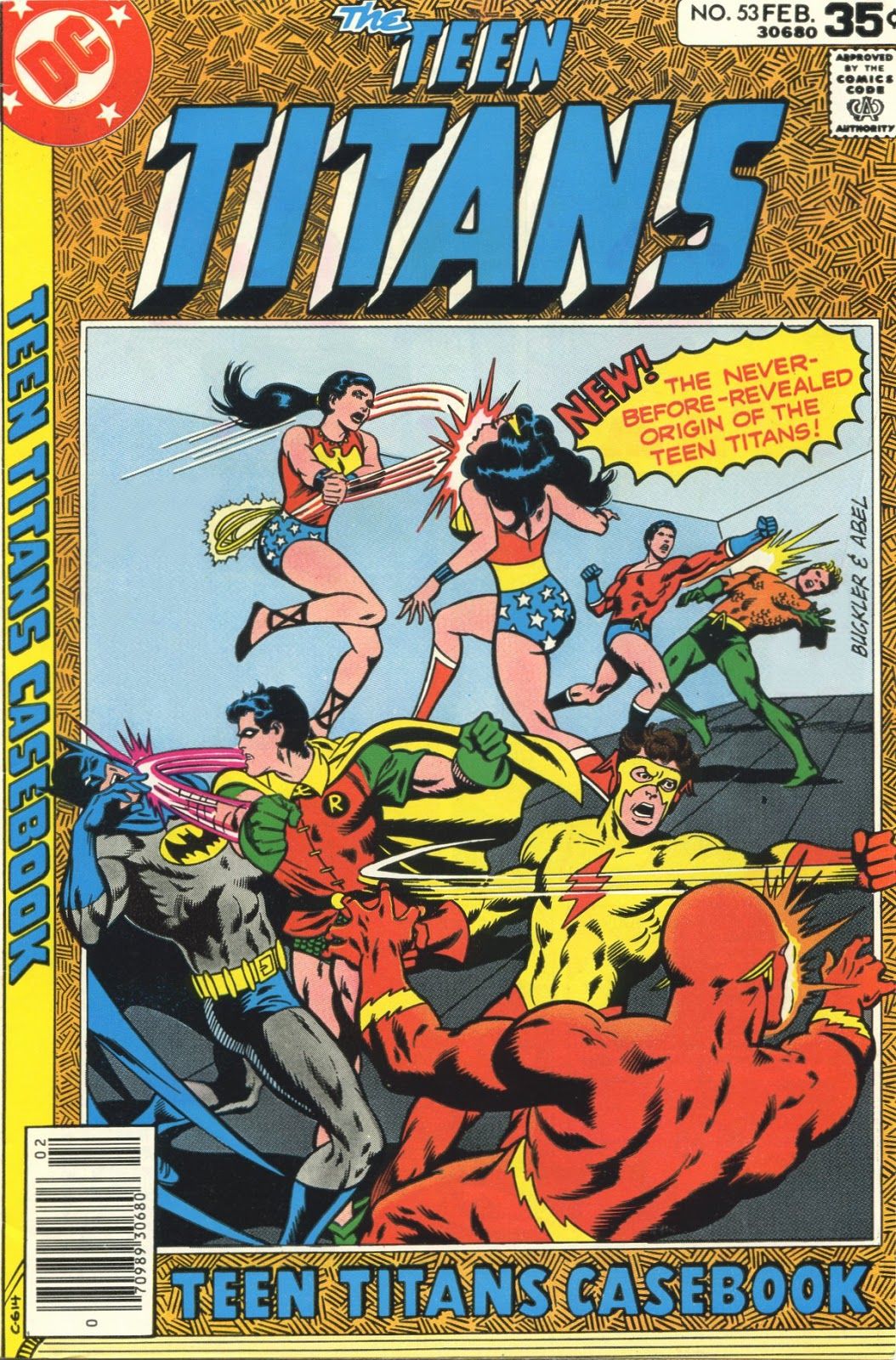 Mal Duncan and his girlfriend, Karen (who had recently become the superhero known as the Bumblebee) were reading the Titans casebook about their first case and it begins with Batman becoming a crook...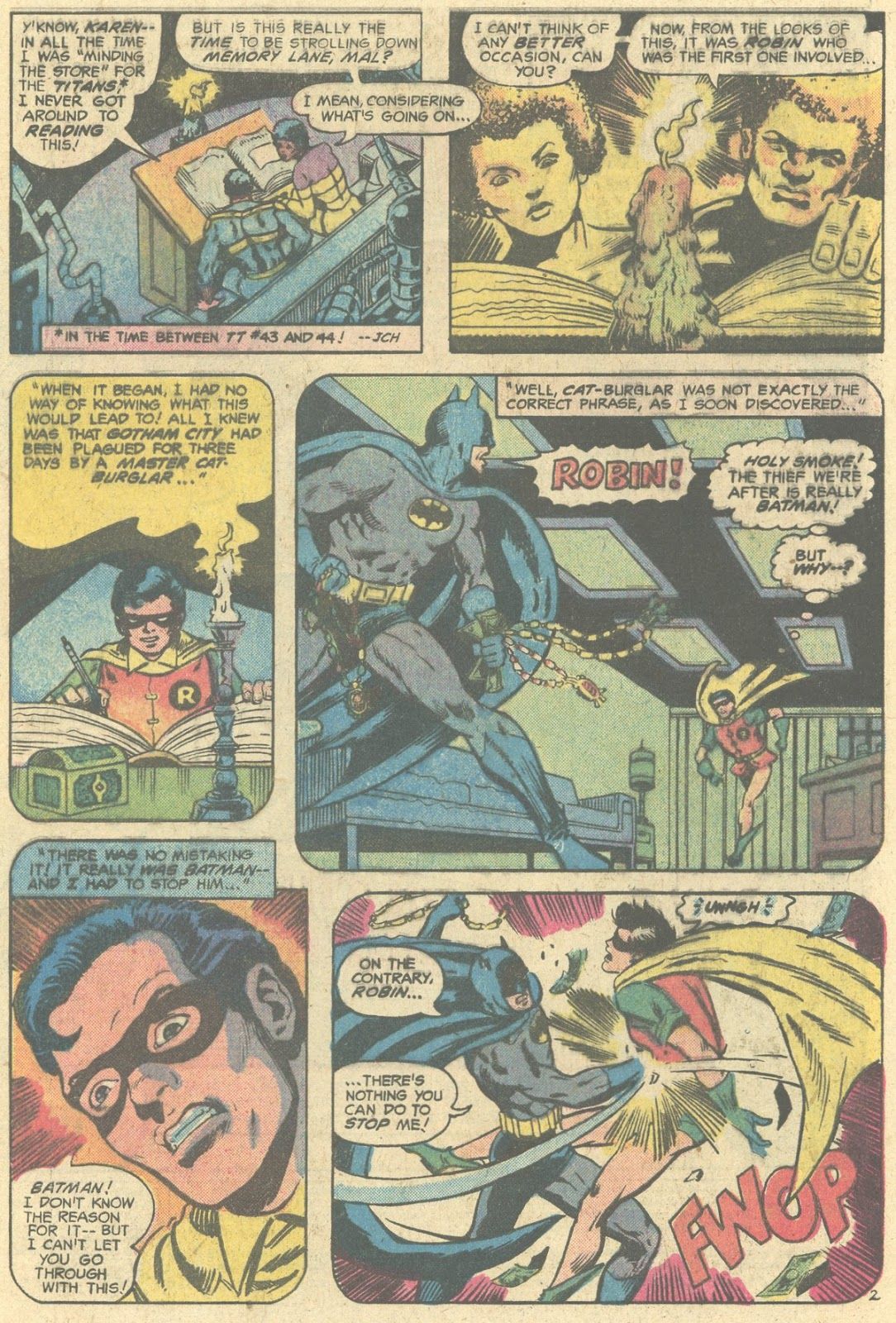 Robin gets the other sidekicks together to see what the deal is with their mentors and sure enough, Speedy is here....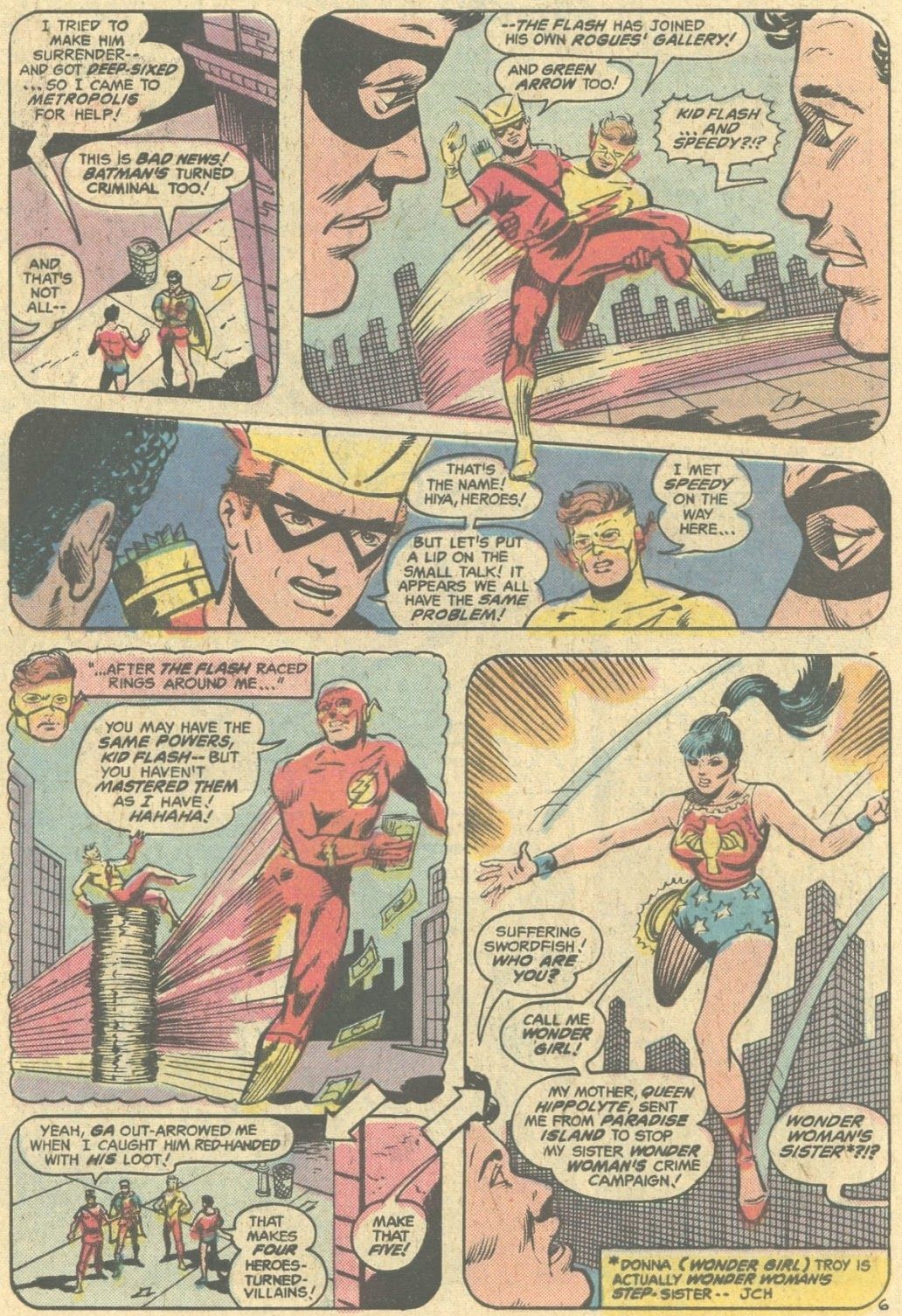 They successfully defeat the villain who brainwashed their mentors and they decide to form a superhero team, with Speedy included, he just wasn't a full-time member...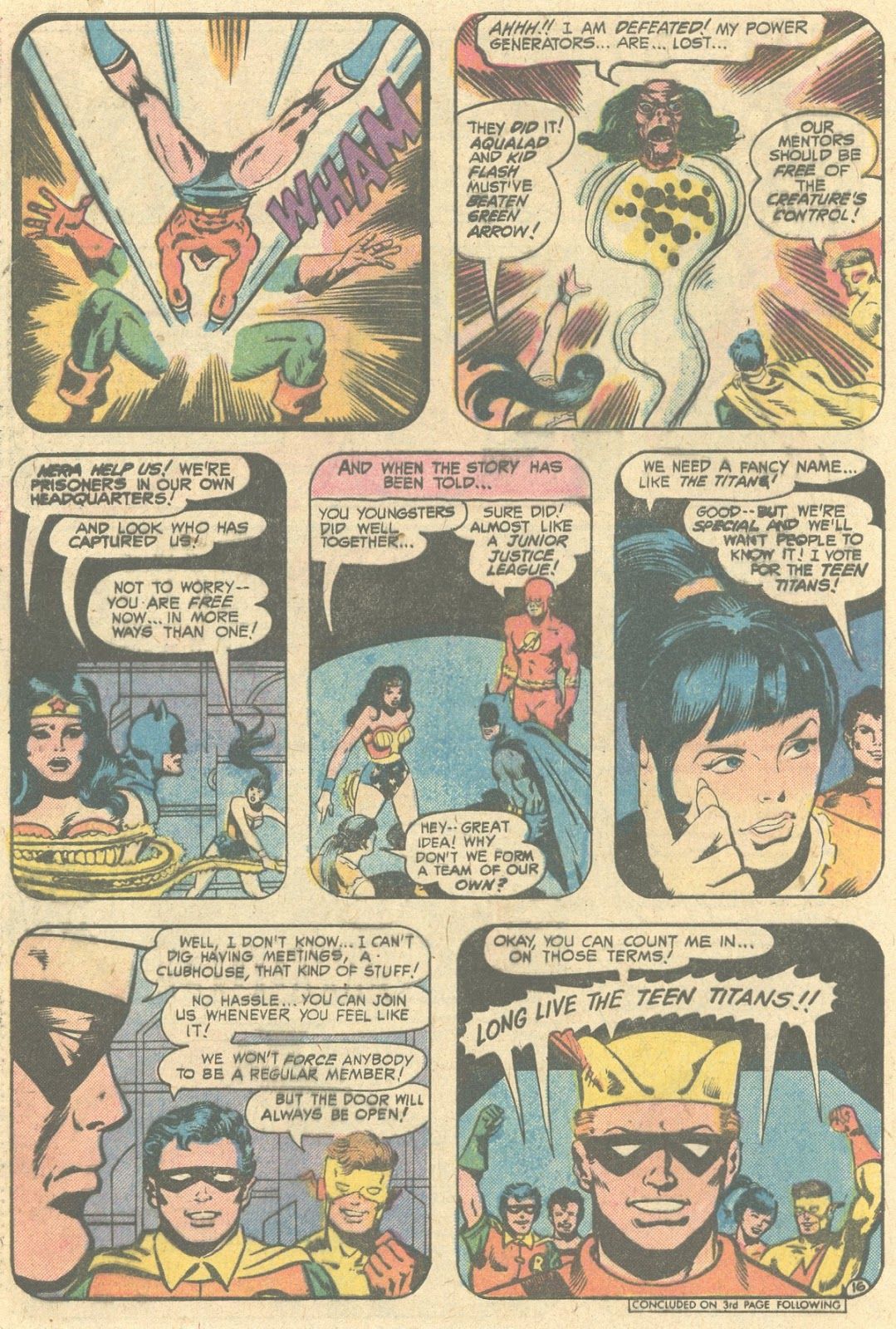 Of course, since this was the last issue of this volume of the Teen Titans, the whole story of their formation was followed with their dissolution, not reforming until the New Teen Titans debuted a few years later...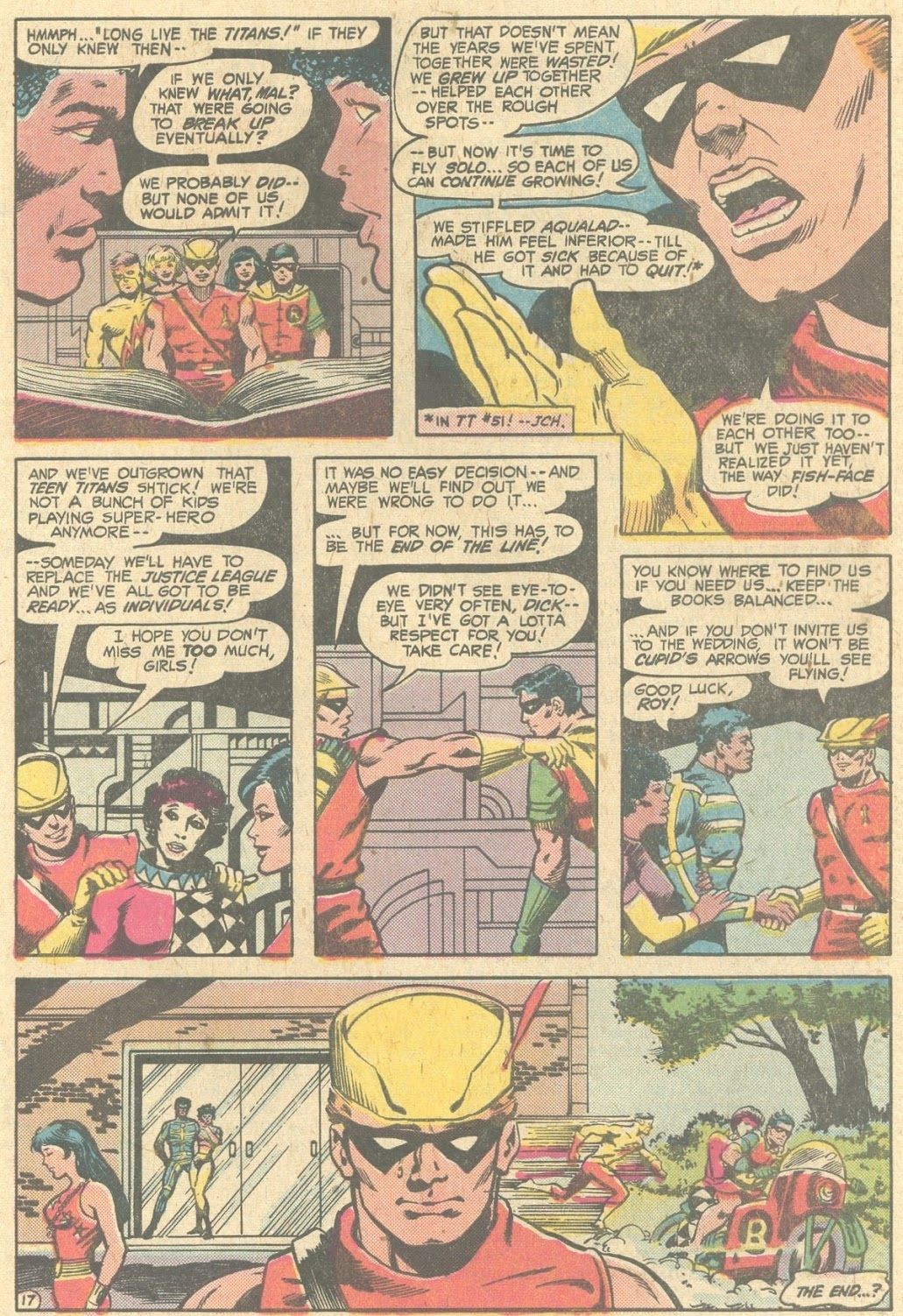 So Speedy was retconned into being a founding member of the Teen Titans!
If anyone else has a suggestion for a future Abandoned an' Forsaked, drop me a line at brianc@cbr.com!