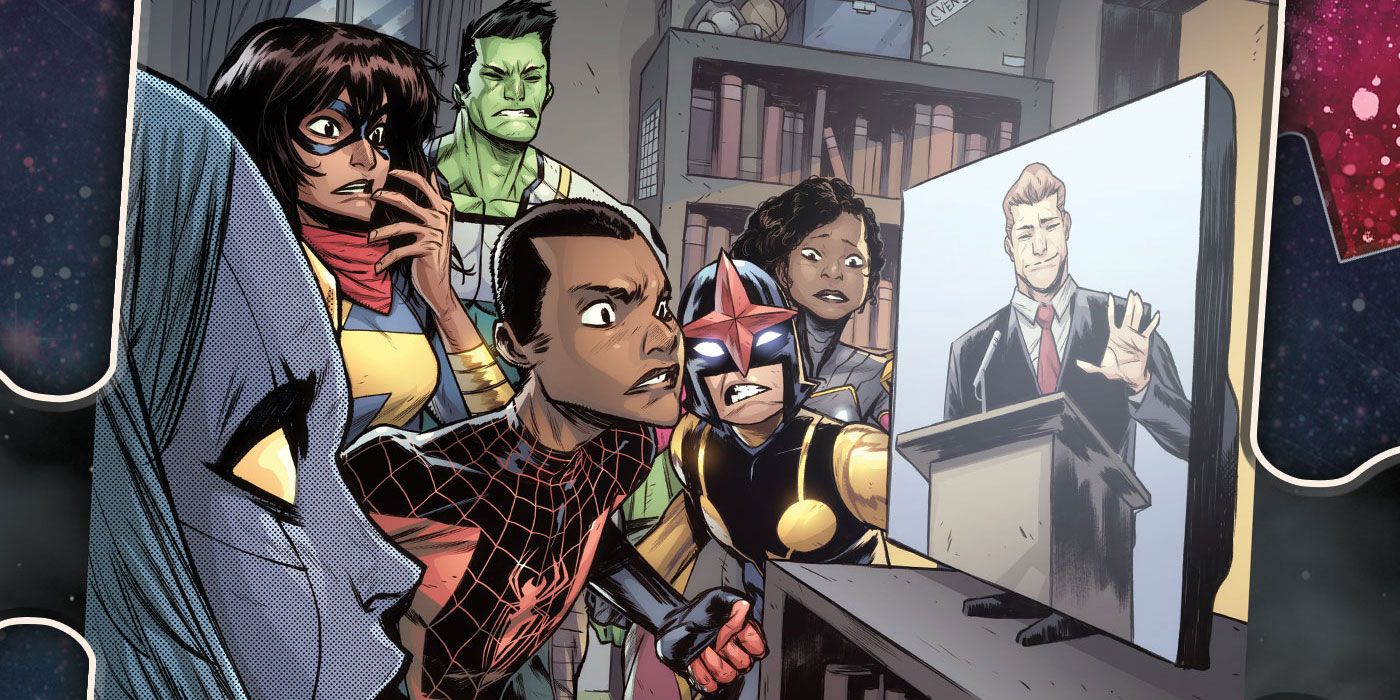 The Champions have just been drawn into Marvel's upcoming Incoming event.
In a new teaser, the team -- including Ms. Marvel, Spider-Man, Nova, Ironheart, Viv Vision and Brawn -- is gathered around a television screen, which shows a man in a suit speaking at a podium. Each character looks taken aback or angry, suggesting the man is a bearer of bad news for them. The teaser text at the top of the image warns of "A Titanic Division."
RELATED: Marvel Teases House of X Mutants For Murder Mystery Event Incoming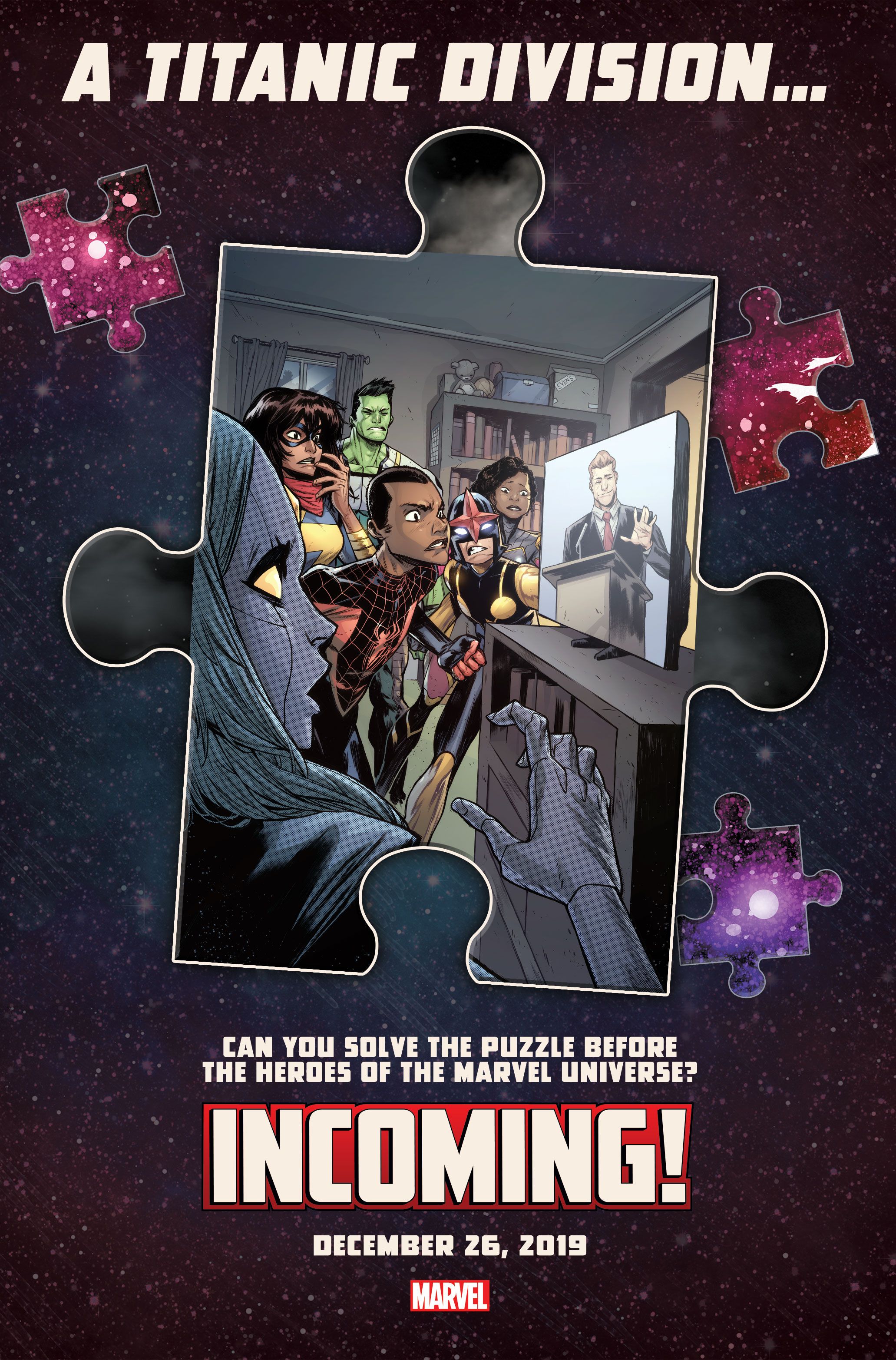 Considering the word "Titanic," the teaser seems to suggest something connecting to the Titans -- that is, the citizens of Saturn's moon Titans. Some of the Marvels most famous Titans include Thanos and Starfox, though neither have been confirmed to participate in the event.
RELATED: Marvel's Latest Teaser Focuses on the Marvel Universe's Newest Artifact
Although there are few details on Incoming at this time, the initial announcement featured a teaser image with an unknown figure wielding a sword He-Man style, with ominous-looking eyes in the background and the tag, "One will unite them!" A later image then teased the potential of the series being a murder mystery of some sort, then another put the Eternity Mask from Marvel Comics #1000 front and center, while the most recent involved key mutant characters from House of X and Powers of X.
Incoming is set for release on December 26.