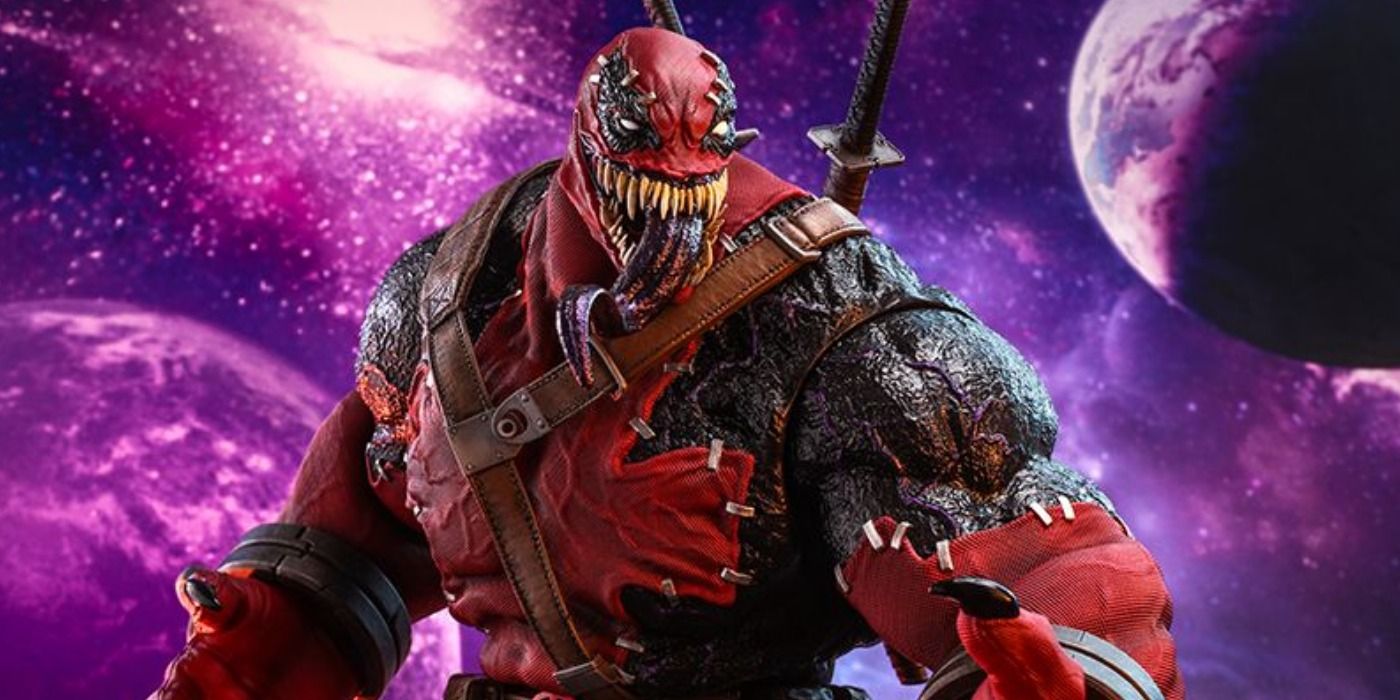 Hot Toys has revealed its upcoming Venompool premium figure, inspired by the mashup character's appearance in the mobile fighting game Marvel: Contest of Champions.
This 1/6 scale collectible figure depicts the Merc With a Mouth, Deadpool, after having been possessed by the infamous Venom symbiote. It stands at approximately 36.5 cm (or about 14 inches) tall and has 20 points of articulation.
RELATED: Hot Toys Announces the Only Venom Figure You'll Ever Need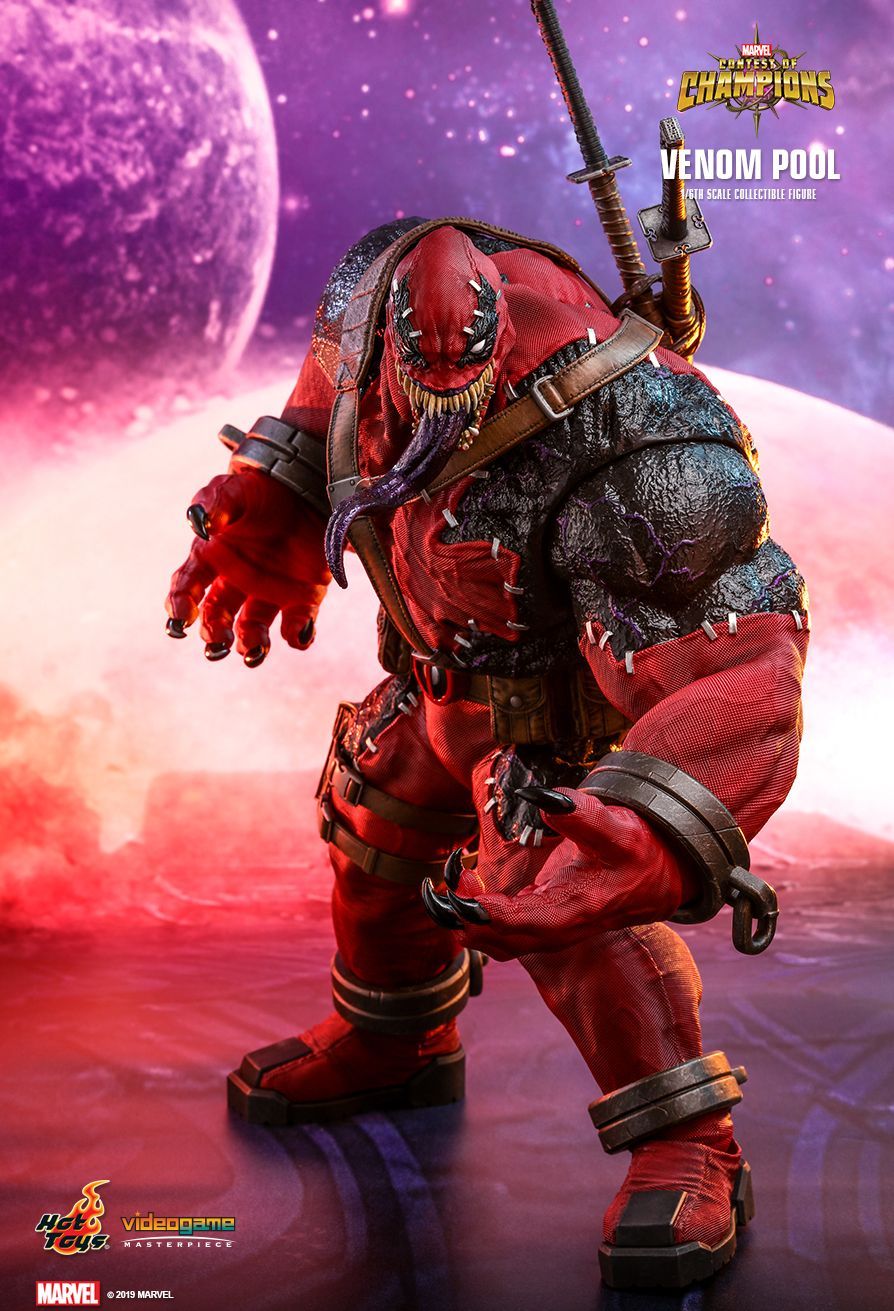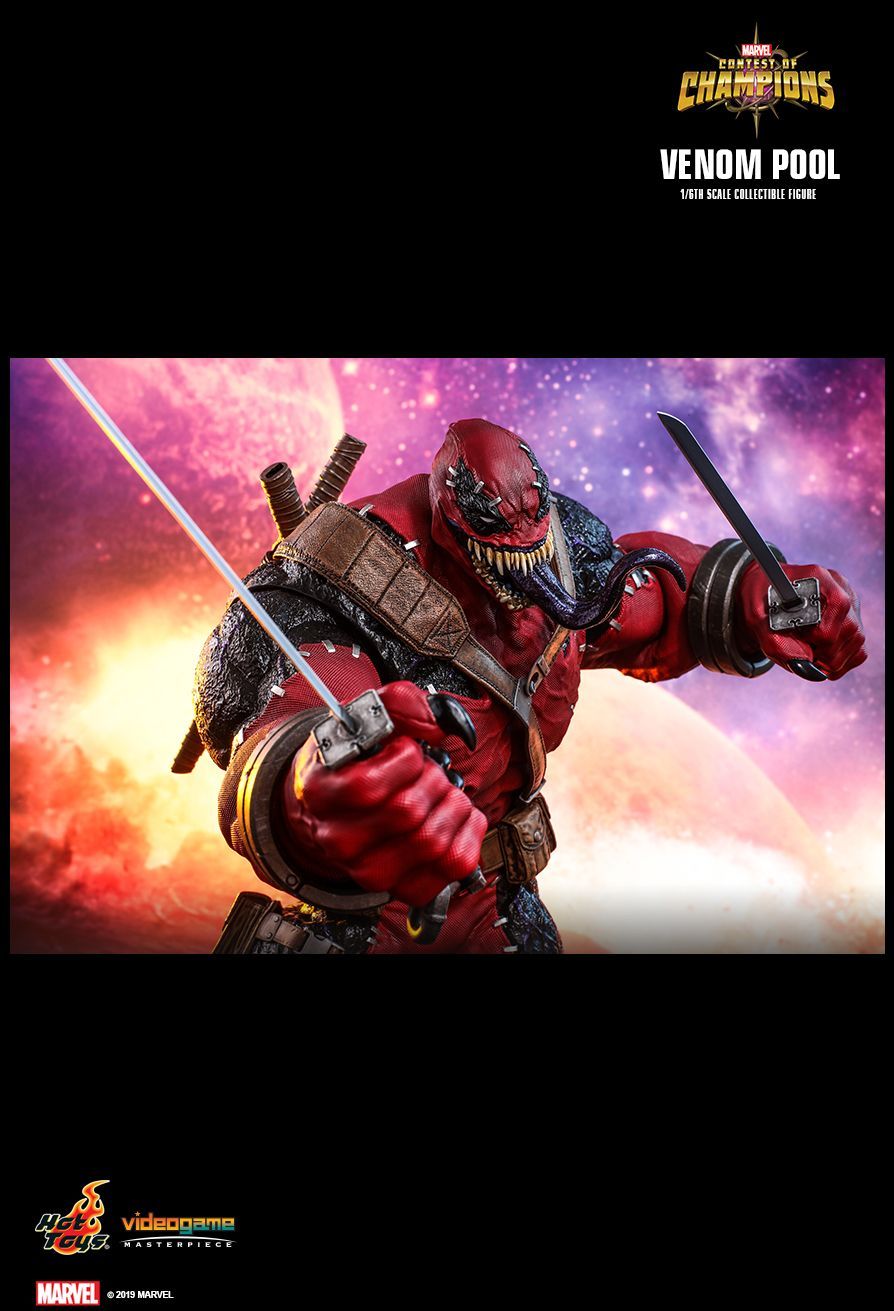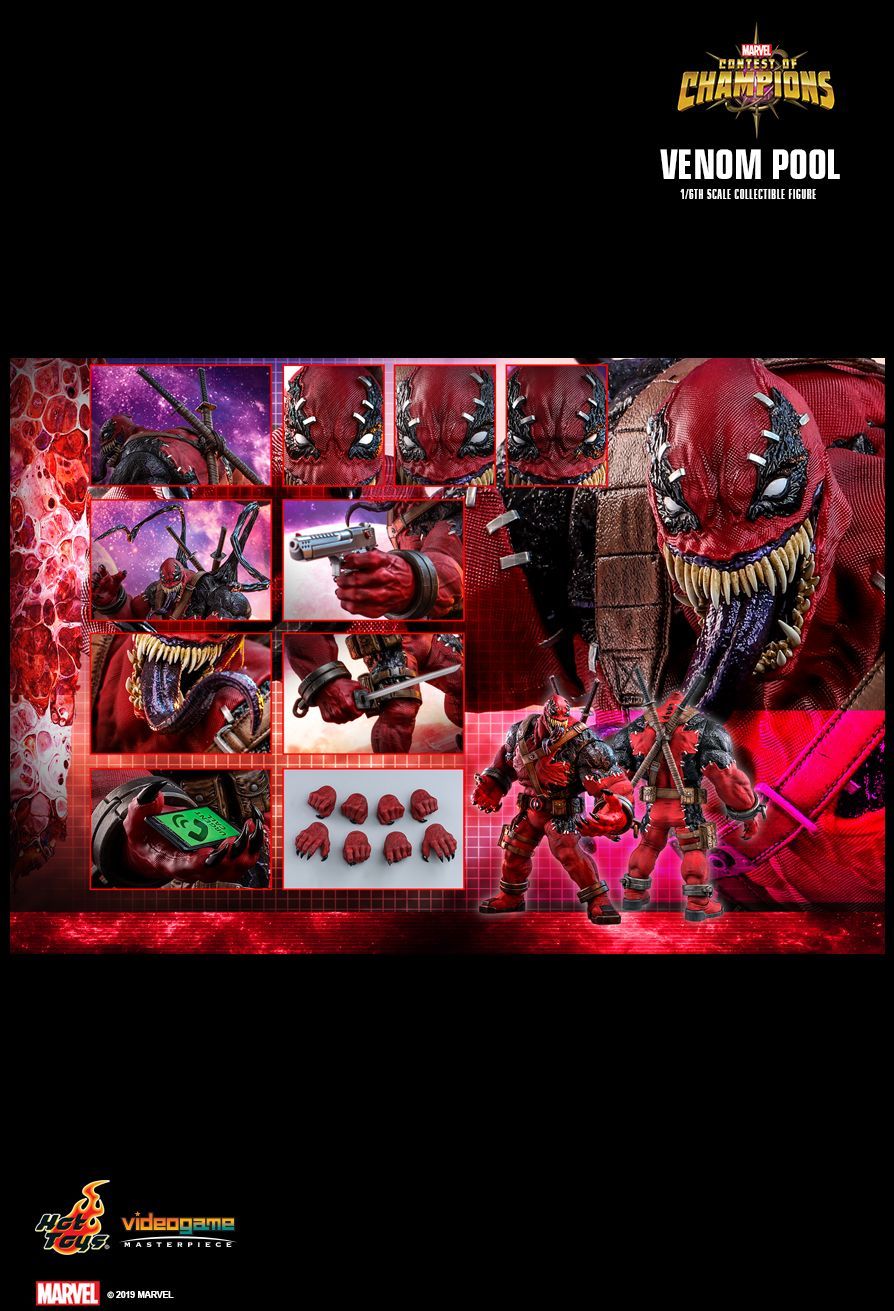 Hot Toys' Venompool also features a newly-developed head sculpt, which comes with 3 pairs of interchangeable eye pieces, as well as two interchangeable tongues, allowing a fair amount of customization when it comes to the figure's expressions. It also comes with numerous interchangeable hands, in addition to numerous accessories - including a pistol, a pair of katanas, a smartphone and attack effect accessories. Moreover, a Special Edition of the figure will include a bonus, grinning head sculpt.
"Venompool" first appeared in Marvel Comics' Venom/Deadpool: What If? #1 in 2011. The symbiote-possessed version of Wade Wilson went on to appear as a cosmic champion in Contest of Champions.
RELATED: New Mutants' Warlock Joins Marvel Contest of Champions
The Hot Toys premium Venompool figure is slated for release sometime during the second half of 2020. Pricing and pre-order information has not yet been made available. Additionally, released images show a prototype of the figure, meaning its design is subject to change slightly.
Developed by Kabam, Marvel Contest of Champions is available on the App Store and Google Play for iOS and Android devices.
(via Hot Toys)