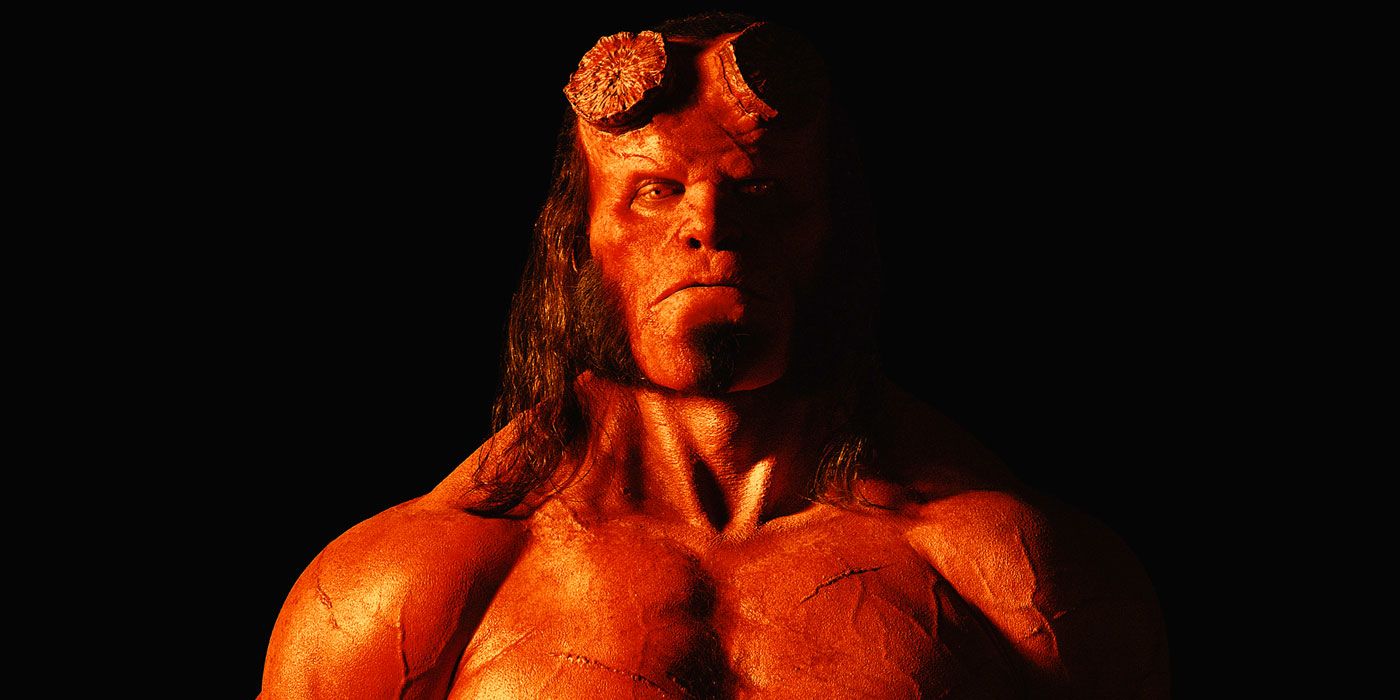 The world of professional wrestling is full of flashy characters. Sometimes, all it takes for a wrestler to break through and connect with an audience is a unique gimmick. However, fans in attendance at All Japan Pro Wrestling's AJPW Summer Explosion on Aug. 28 were probably surprised to see the movie star Hellboy step into the ring.
Hellboy made an official appearance in a one-time match to promote the debut of his latest feature film in Japan on Sept. 27. Hellboy and his Right Hand of Doom teamed up with Jake Lee and Koji Iwamoto against Takao Omori, Black Menso~Re and Hokuto Omori in a six-person match.
RELATED: Hellboy PREVIEWS Exclusive Right Hand of Doom & One:12 Figure Pack a Punch
Video of Hellboy's training session made its way on Twitter, courtesy of @alljapan_eng. The short slow-motion clip features Hellboy performing a splash off the top rope, before knocking a water bottle to the side. Hellboy's strongest moves are listed as a lariat, spinning backfist and frog splash.
These special moves allowed Hellboy to secure the victory for his team, making him 1-0 in his professional wrestling career. The chances of the hero making a second appearance remain unknown, though now he can retire with a perfect record if he chooses to do so.
RELATED: Hellboy Reboot's Sequel Would Have Included a Very Different Abe Sapien
Director Neil Marshall's Hellboy stars David Harbour as Hellboy, Ian McShane as Trevor Bruttenholm, Milla Jovovich as Nimue, Sasha Lane as Alice Monaghan, Penelope Mitchell as Ganeida and Daniel Dae Kim as Ben Daimio. It is available on digital HD, 4K UHD, Blu-ray, and DVD now.
(via Reddit)