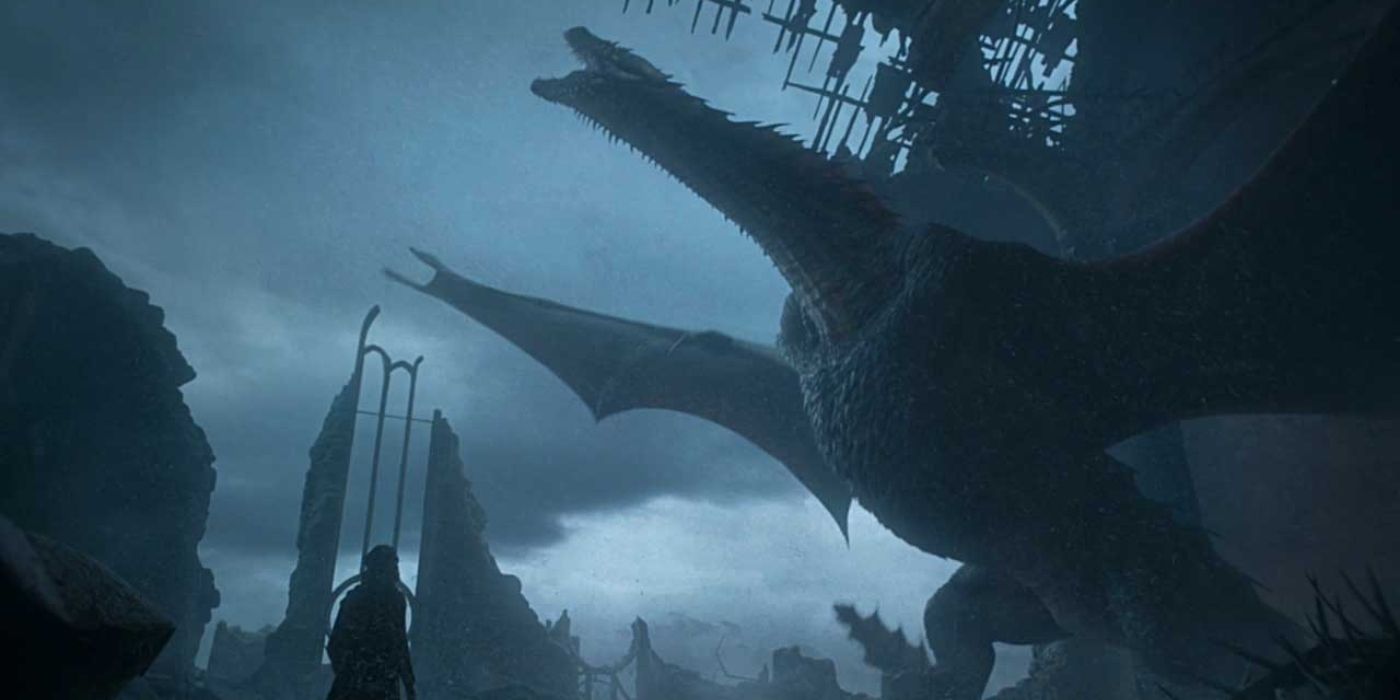 Audiences had been associating great television with HBO's Game of Thrones for years. The dark fantasy series consistently kept everyone talking and guessing far longer than most television shows. Then Season 8 happened. The ending that fans had been waiting for for years unfolded across just six episodes and to many, it just didn't quite cut it.
As substantial as the backlash seems to have been, it appears that the audience at large very much enjoyed the last season. That's according to the UK-based market research and data analytics company, YouGov, which recently surveyed 2,475 adults about their opinions regarding Game of Thrones and several other Emmy-nominated TV shows.
RELATED: Game of Thrones Stars Emilia Clarke, Rose Leslie Robbed by Monkeys in India
Out of those adults, just 18% had watched every single episode of the series. Of those, 414 people were then asked if they were satisfied. 52% answered that they were either "satisfied" or "very satisfied" with the final season of the series, while just 41% stated that they were "dissatisfied" or "very dissatisfied." YouGov has given this survey a margin of error of 3%.
Given the general size of the Game of Thrones audience, the dissatisfied 41% -- though not the majority -- still represents a substantial amount of the millions who used to tune in to watch the latest episode. Keep in mind that the final season caused fans to start petitions to remake Season 8, which, despite the wildly impractical goal, passed 1 million signatures.
Millions of fans enjoyed Game of Thrones until the very end. That doesn't take away from the valid complaints fans had about the quality and direction of the final season, but it should help to put an end to some of the unduly harsh criticism of showrunners D.B Weiss and David Benioff as creators. Against all odds, they did their jobs and successfully entertained a majority of the audience in the end.
KEEP READING: Game of Thrones Showrunners React to Coffee Cup Gaffe