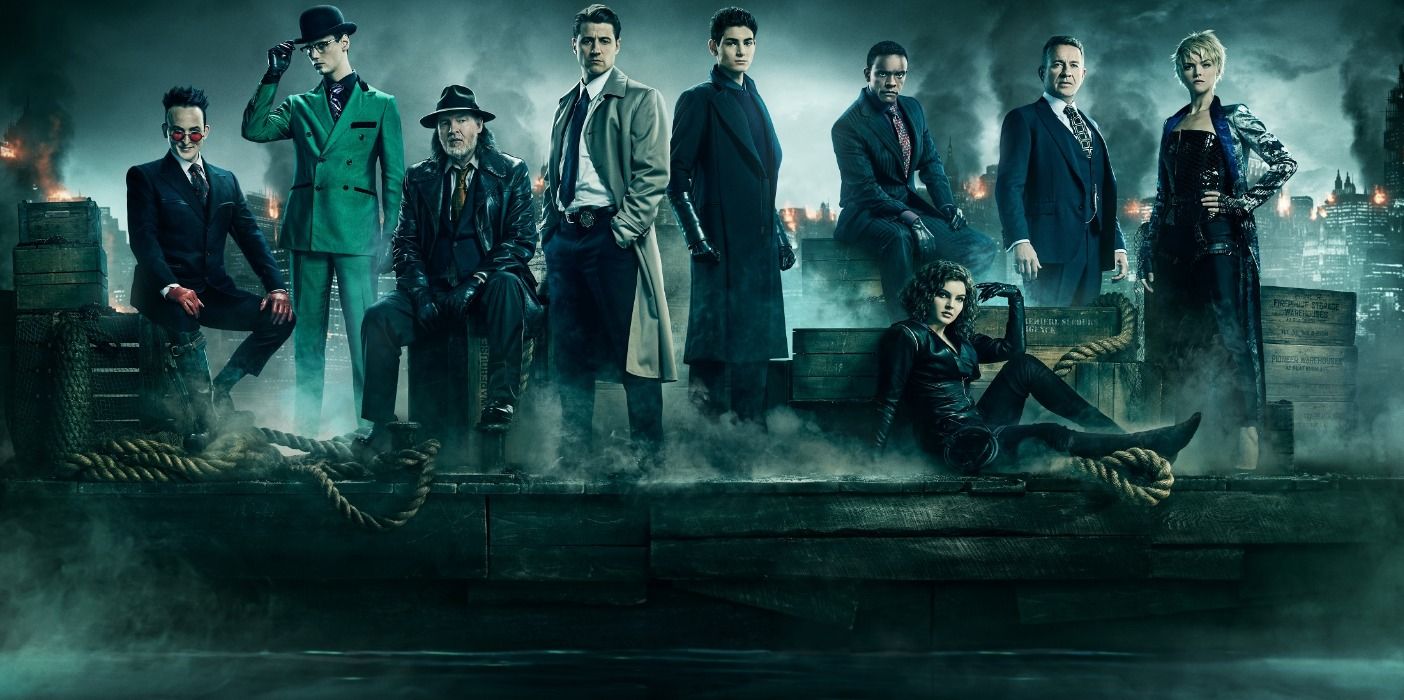 The cast of Gotham is up for a revival -- but only under one condition.
"I think if the other people were involved, we'd absolutely be down to do it together," Donal Logue said at Dragon Con. "It would just get funky if it was [without them]. We were really very close and will remain so... It'd be hard to imagine doing this stuff without Ben [McKenzie]."
RELATED: Pennyworth: Could the Devil Really Be Coming to the DC Series?
Even if a revival never actually solidifies, the cast is excited to see the show's fanbase grow as more people discover it through streaming services.
"It's a whole different world now, it's insane. Nothing goes away anymore," Penguin actor Robin Lord Taylor said. "And also, our show hits Netflix on September 30th, the final season comes out on Netflix September 30th, and people are just going to continue to discover the show. "
Gotham stars Ben McKenzie as James Gordon, Donal Logue as Harvey Bullock, David Mazouz as Bruce Wayne, Robin Lord Taylor as Penguin, Camren Bicondova as Selina Kyle, Erin Richards as Barbara Kean, Sean Pertwee as Alfred Pennyworth and Shane West as Bane. Season 5 and The Complete Series are currently available on Blu-ray and DVD.
via ComicBook.com
KEEP READING: Gotham Star Cameron Monaghan Shares Photos Of First Time as Finale Joker