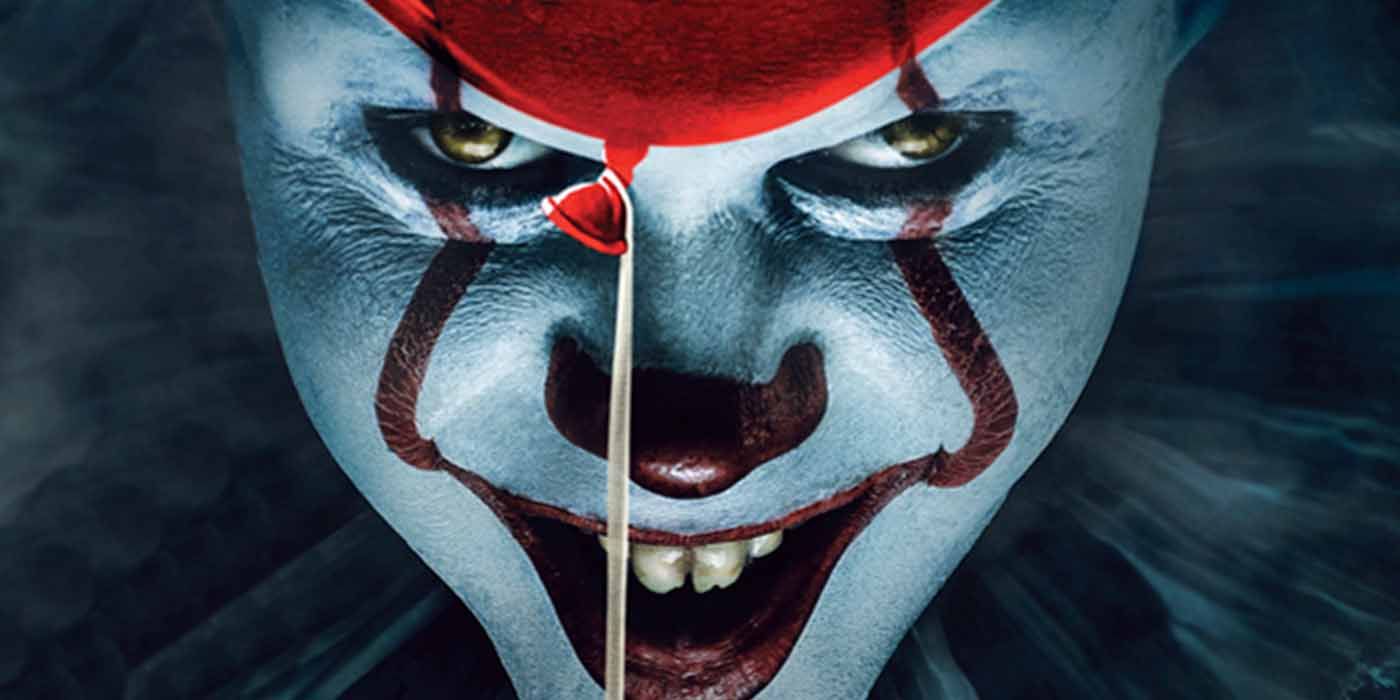 Fortnite is no stranger to crossing over with other properties in its insanely-popular Battle Royale game mode. Currently, the game is running a promotion with Borderlands 3, which sees a location on the map in the desert biome become "Pandora," the planet on which the series takes place. Now, it seems as if Fortnite players have caught a glimpse of the game's next big crossover.
In a clip captured by LootLakeBR on Twitter, a red balloon is visible outside of a storm drain in Pleasant Park. Once a player destroys the item, the laugh of what may be the world's most famous clown can be heard. This easter-egg is a clear indication that Fortnite will be doing a crossover event with It: Chapter Two, which is set to hit theaters this weekend. Check out the video below:
RELATED: Fortnite's Latest Update Sees the Return of the Floating Island
If it's unclear what the red balloon signifies, it's the calling card of Pennywise the Dancing Clown, the title character of Stephen King's horror novel It. In the book, Pennywise terrorizes the town of Derry, Maine in the 1950s. The shape-shifting creature comes into contact with a group of children known as the Losers' Club who go on to defeat him. However, they must return to the town 27 years later to take Pennywise out for good. The latter events will play out in the upcoming It: Chapter Two.
At this point, it's unclear how Fortnite will integrate Pennywise into the game, but if the Stranger Things tie-in was any indication, fans should expect cosmetics, points of interest around the map and possibly a Limited Time game mode.
RELATED: Fortnite Backpedals on Its Recent Turbo Building Nerf
This won't be the first time one of the world's most popular games has done a promotion with a cinematic franchise. In April, Fortnite crossed over with Marvel Studios' Avengers: Endgame to allow players the opportunity to become some of their favorite heroes and face-off against Thanos and his Chitauri army. In addition to the Endgame game mode, skins were available in the Item Shop for Black Widow and Star-Lord. The promotion started just as the movie was released in theaters so expect the It: Chapter Two tie-in to kick-off sometime this weekend.
It: Chapter Two stars Bill Skarsgård, James McAvoy, Jessica Chastain, Jay Ryan, Bill Hader, Isaiah Mustafa, James Ransone, Andy Bean, Teach Grant, Jess Weixler, Will Beinbrink, Xavier Dolan, Jaeden Lieberher, Sophia Lillis, Jeremy Ray Taylor, Finn Wolfhard, Chosen Jacobs, Jack Dylan Grazer, Wyatt Oleff and Nicholas Hamilton. The film opens Sept. 6 nationwide.
KEEP READING: IT: Chapter Two Floats To the Top with Early Rotten Tomatoes Score