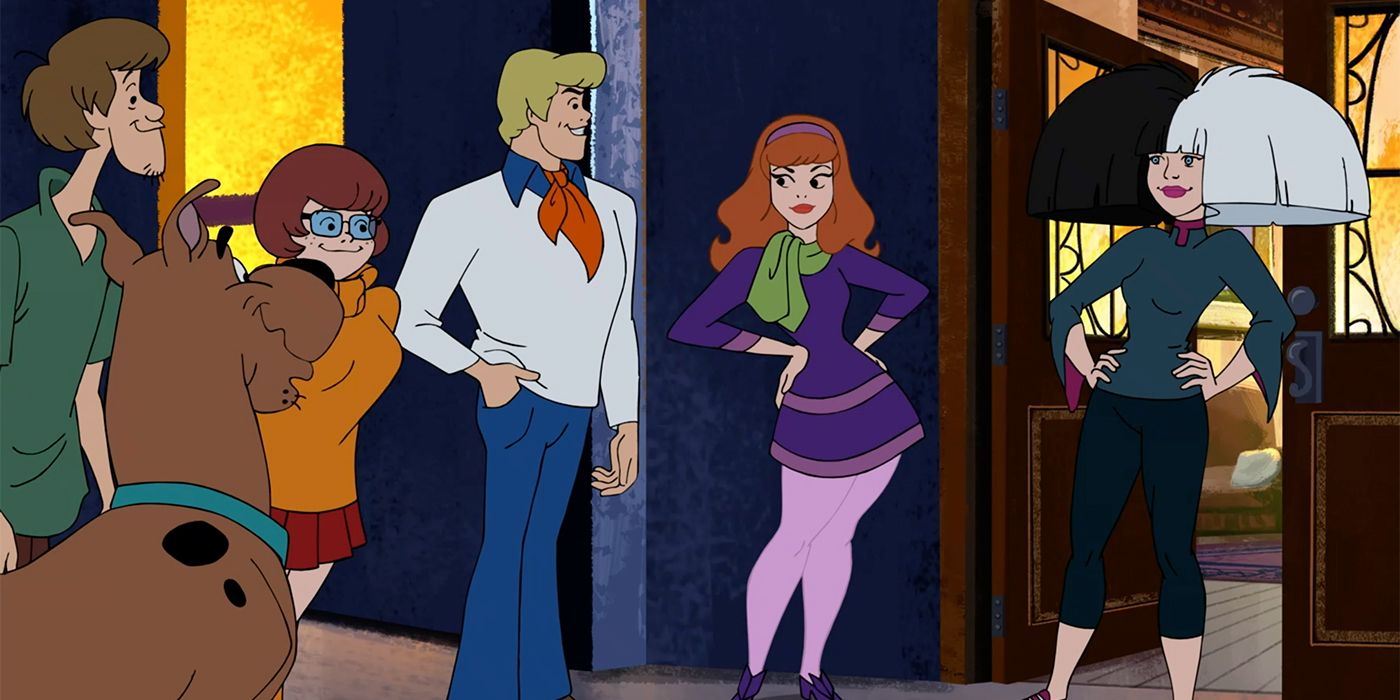 Scooby-Doo and Shaggy are introduced to all the joy that comes with a vegan diet in an exclusive clip for Scooby-Doo and Guess Who?. The new clip reveals the vegan offering up the delectable snacks is the talented singer/songwriter Sia.
This week's episode of Scooby-Doo and Guess Who? brings Sia in for a guest-appearance, as she joins Scooby-Doo and Shaggy for a stakeout. Of course, a stakeout wouldn't be complete without food, as the two best friends throw down a pair of vegan sub sandwiches.
RELATED: EXCLUSIVE: Wonder Woman Joins Mystery Inc in Scooby-Doo and Guess Who Clip
After the sandwiches are devoured, Sia takes Scooby and Shaggy to her party room, full of items you'd find at a carnival, like a merry-go-round and a bouncy house. However, the biggest surprise is Sia's vegan pie-maker and cotton candy machine.
Just as Scooby and Shaggy unveil their silverware to start feasting, Sia shows them the proper way to eat pies in her house: via a magic button that hurls the food directly into their faces. "It tastes much better this way," Sia says with a giggle. The fun ends with the trio sitting on stools that plunge them forward to eat pies, while leaning them backward to slurp cotton candy out of straws.
The full episode's description can be found below:
When Daphne gets a call from her good friend singer-songwriter Sia, the gang finds themselves in a mystery involving an evil demon ghost that has taken the shape of Sia as a ghostly doppelganger. And this ghost is getting Sia in hot water by stealing countless gems and jewelry. Can our gang prove her innocence? Can they catch the true thief? Or will the ghostly doppelganger catch them instead?
RELATED: Steve Urkel Will Return in 'Scooby-Doo and Guess Who?'
Scooby-Doo and Guess Who? is airing now on Boomerang. The series sees the Mystery Inc. team working with a new celebrity every week. The episode "Now You Sia, Now You Don't!" guest-starring Sia will premiere on Thursday, Sept. 5.