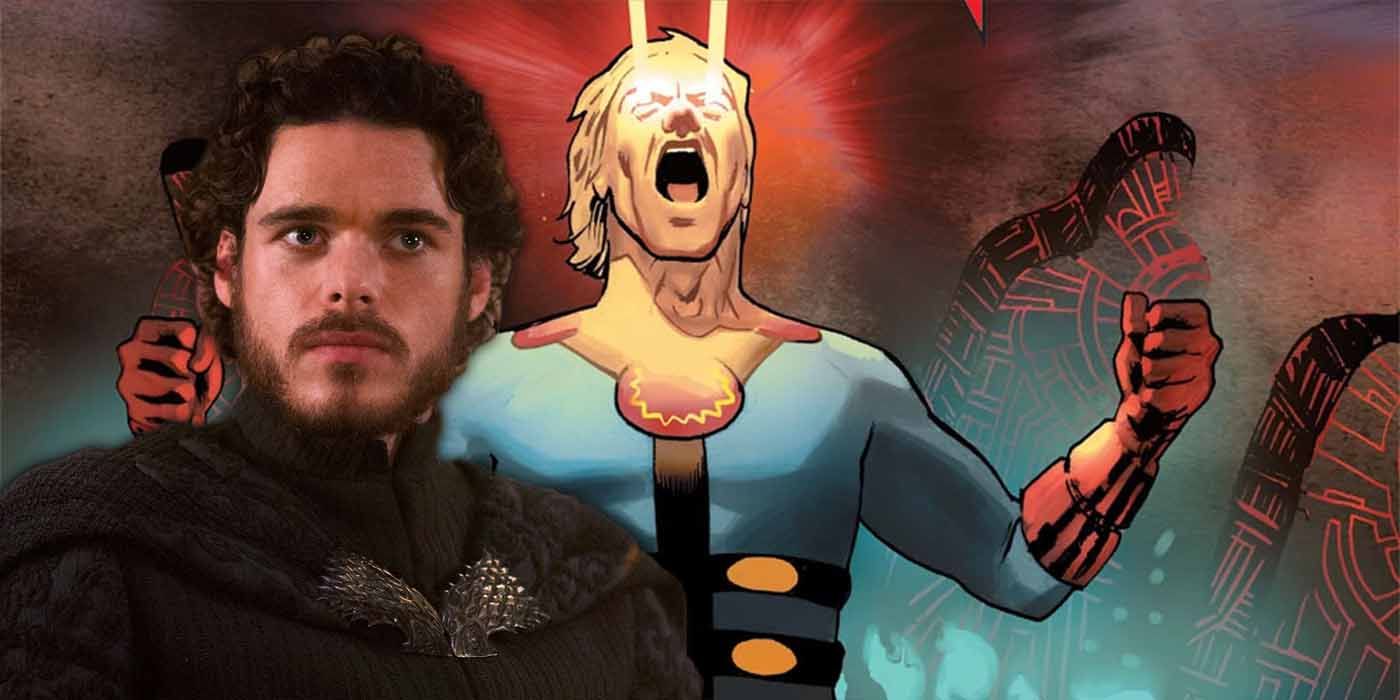 With principal photography on Eternals expected to begin later this month, star Richard Madden teased that there are additional casting announcements to be made for the upcoming Marvel Cinematic Universe film.
While appearing at an event to be awarded the Hugo Boss Most Stylish Man Award, Madden revealed he is constantly starstruck by the announced cast of the MCU film, which includes Angelina Jolie and Salma Hayek. He also noted he knew of more actors yet to be officially announced for the main cast.
RELATED: Eternals Could Bring One of Avengers' Most Scandalous Romances to the MCU
"I always get starstruck, yeah," Madden admitted in a red carpet interview with GQ Britain. "And there's some more actors yet to be announced in that lineup, which is going to be crazy."
RELATED: Kevin Feige Teases Harington's Black Knight Role Beyond Eternals
Madden, who plays Ikaris in the film, confirmed he knew the identities of the unannounced cast members and expressed excitement over his on-screen reunion with fellow Game of Thrones co-star Kit Harington. With actors like Keanu Reeves rumored to join the MCU for sometime, more iconic Hollywood actors could be announced for the cosmic film in the near future.
Directed by Chloé Zhao with a screenplay by Matthew and Ryan Firpo, Eternals stars Richard Madden as Ikaris, Kumail Nanjiani as Kingo, Lauren Ridloff as Makkari, Brian Tyree Henry as Phastos, Salma Hayek as Ajak, Lia McHugh as Sprite, Don Lee as Gilgamesh, Angelina Jolie as Thena, Barry Keoghan as Druig, Gemma Chan as Sersi and Kit Harington as Dane Whitman, aka the Black Knight. The film arrives in theaters on Nov 6, 2020.