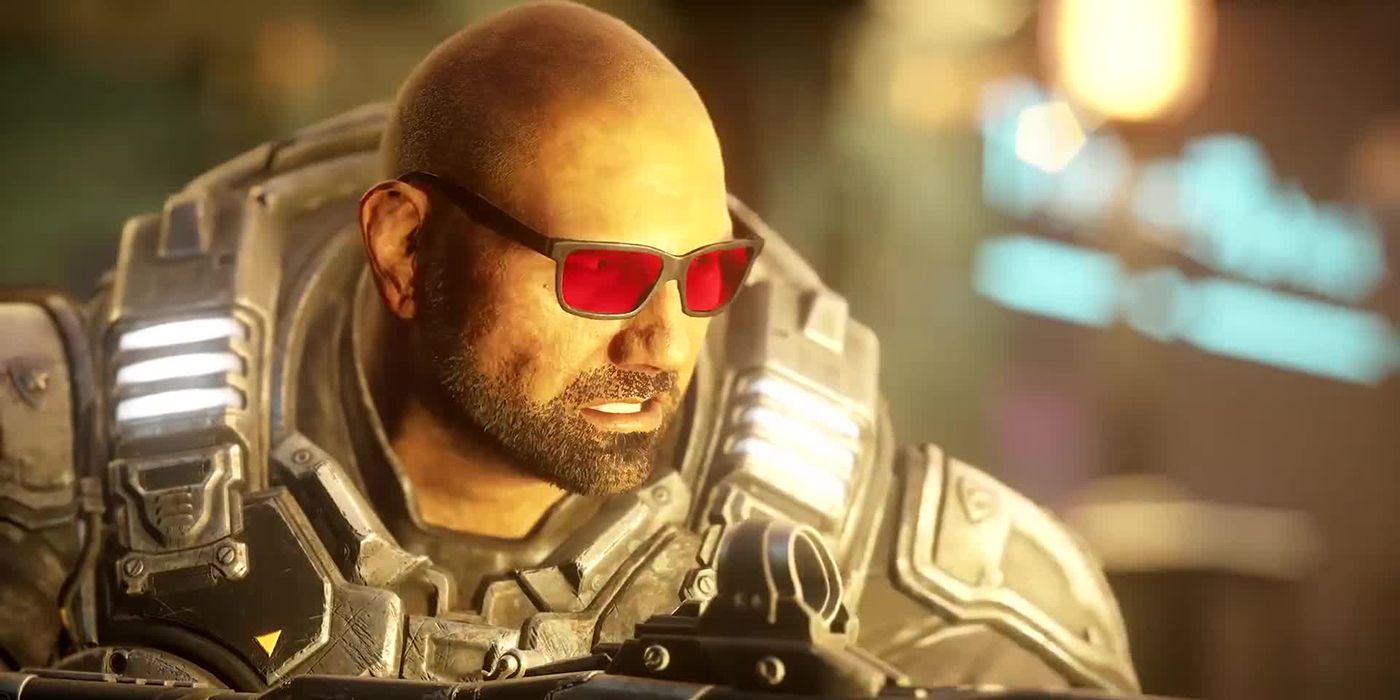 Former WWE Superstar and current Guardian of the Galaxy, Dave Bautista, will be a playable character in Gears 5, the newest edition of the Gears of War video game franchise for the Xbox.
Bautista announced the news on his Twitter account, with a video of himself donning the armor worn by the main characters of the game, stating, "It's about f*cking time" while sliding a pair of sunglasses over his eyes. His character will be available starting Sept. 15 following the WWE Network event, Clash of the Champions.
RELATED: Terminator: Dark Fate Crashes Into Gears 5 With DLC Teaser
Xbox also released a gameplay trailer for Gears 5, featuring similar footage to his Twitter video. Of course, the gameplay trailer goes a step forward by showing Bautista firing a rifle weapon and letting loose with right and left fists that will remind fans of his portrayal of Drax from the Marvel Cinematic Universe.
If you listen closely, you'll also hear Bautista's WWE theme music blaring in the background.
Bautista has been campaigning to play Marcus Fenix in a Gears of War feature film, calling it his "dream role."
"I've been knocking on their door and badgering them and they are so sick of me asking calling them and asking them where they are with that project," Bautista admitted.
Gears 5 goes on sale Sept. 10, with Microsoft Game Pass Ultimate members gaining early access on Sept. 6.
KEEP READING: Dave Bautista Passed on a Solo DC Film Due to Scheduling Issues