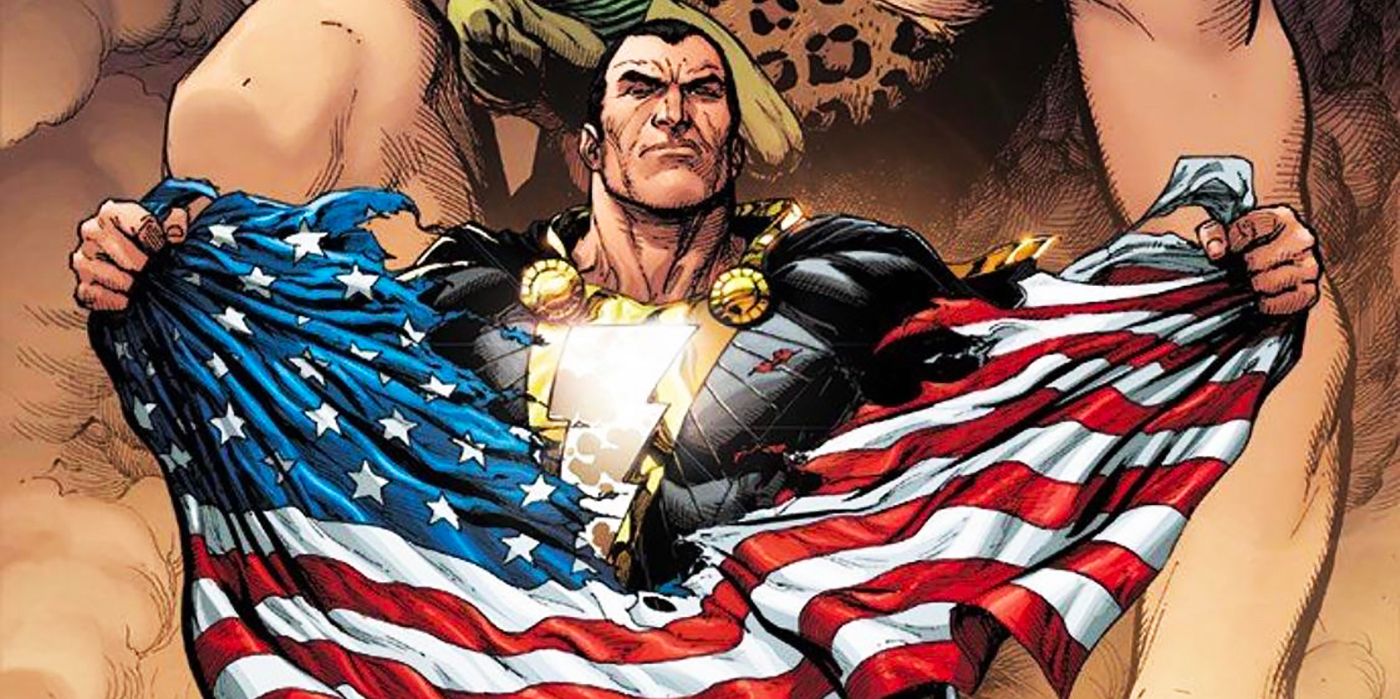 The first Wednesday of September has some heavy-hitters storming the shelves (both digitally and physically) with the Big Two reintroducing classic characters and continuing blockbuster stories. From DC, Brian Michael Bendis and team of top-notch art talent kick off a story spanning a thousand years, teams collide in the new installment of Scott Snyder and James Tynion IV's superhero epic.
We also see the return of the critically acclaimed Watchmen sequel with its penultimate issue, and the Young Animal imprint continues to shine with more Doom Patrol. While over at Marvel, one of the greatest X-Men stories takes a turn for the worst (for the heroes, at least).
6

Doom Patrol: Weight of the Worlds #3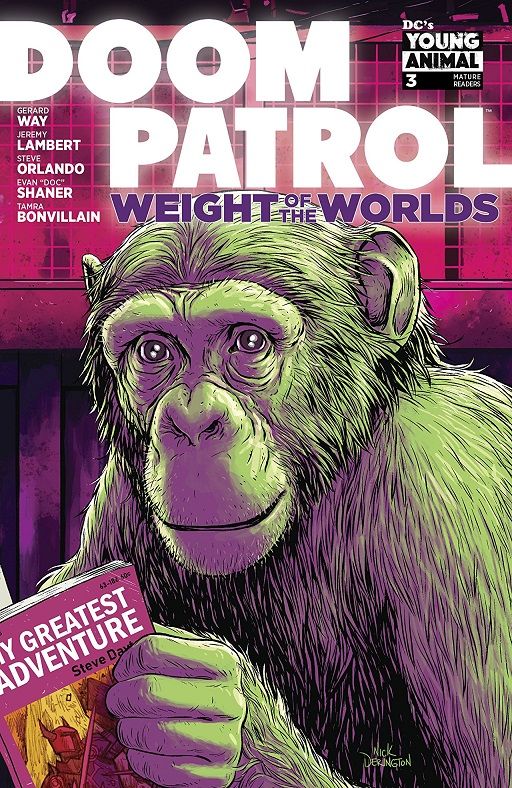 By: Gerard Way, Jeremy Lambert, Steve Orlando, Evan "Doc" Shaner, Tamra Bonvillain, Nick Derington and Simon Bowland
Doom Patrol comics have a tendency to drop readers into deep waters without a live vest. While so much of writer and Young Animal imprint curator, Gerard Way initially dialed the weirdness of the relaunched Doom Patrol down to a level most newcomers could jibe with.
However, after a bit of a hiatus, the continuation of Way's groundwork has gone off the rails in the best way possible in Doom Patrol: Weight of the Worlds. The third issue in this series has brought in co-author Steve Orlando (joining Way and Jeremy Lambert) and artist Evan "Doc" Shaner to tell a story that starts to bring all the madcap weirdness from the Silver Age of Doom Patrol to now.
5

Doomsday Clock #11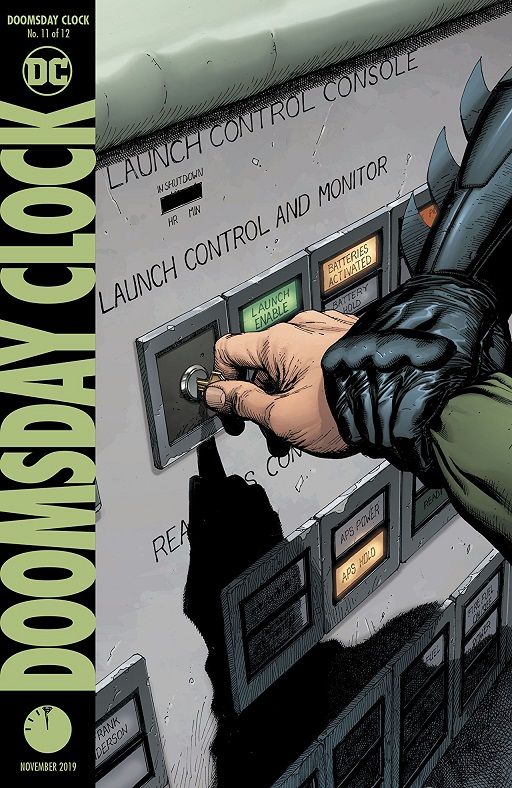 By: Geoff Johns, Gary Frank, and Brad Anderson
The acclaimed writer and artist team of Geoff Johns and Gary Frank, the duo who brought us such amazing comics like Batman: Earth One, have returned after a bit of a sabbatical with their Earth-shattering sequel to Alan Moore and Dave Gibbons' legendary comic book, Watchmen in the penultimate issue of Doomsday Clock.
The inception of DC's Rebirth is explored further as the mythology of the larger DC Universe and the alternate historical world of Watchmen become even more intertwined. With gorgeous art and cerebral plotting, Doomsday Clock #11 proves to be worth the wait. This issue sets the stage for a monumental exchange that could change the rules of superhero comics as we know them.
4

Justice League #31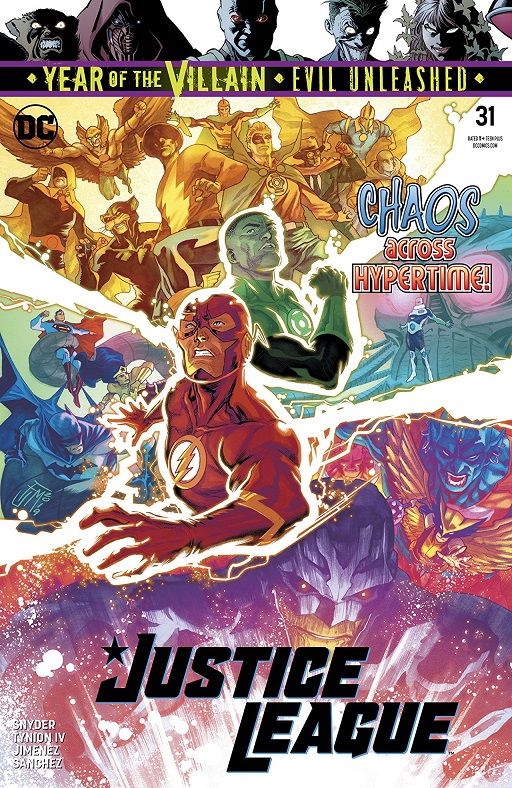 By: Scott Snyder, James Tynion IV, Jorge Jimenez, Alejandro Sanchez, Tom Napolitano, and Francis Manapul
Scott Snyder and James Tynion IV's Justice League is simply insane. Just when you think things can't get any wilder, the series manages to do the unthinkable by adding more characters and otherworldly consequences, issue after issue. Justice League #31 is no different, and may have just outdone itself once again.
With lush illustrations by the incredible Jorge Jimenez, Justice League #31 sees the return of The Justice Society, as well as a long-lost team member who is long overdue to return to the fold. This issue is by no means a good jumping on point, but for anyone who has been following along, this is solid gold.
3

Legion of Super-Heroes: Millennium #1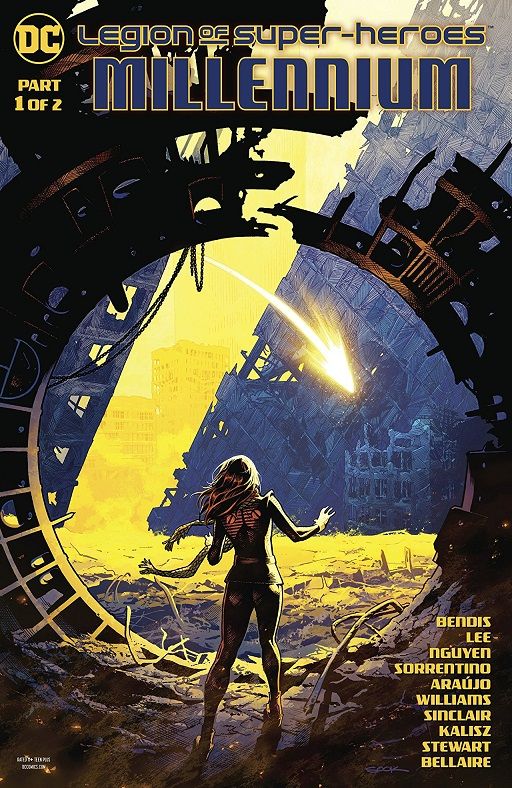 By: Brian Michael Bendis, Jim Lee, Dustin Nguyen, Andrea Sorrentino, Andre Lima Araujo, Scott Williams, Alex Sinclair, John Kalisz, Dave Stewart, Jordie Bellaire, Dave Sharpe, and Ryan Sook
The first half of what promises to be a millennium-spanning superhero story, Legion of Super-Heroes: Millennium #1 is unlike anything currently on the shelf from DC Comics. Spearheaded by one of comics' most prolific writer, Brian Michael Bendis, and featuring art from some of the most talented folks working in the biz today (including Jim Lee among others) this is a book not to miss.
Starring characters from all across DC Comics' various timelines and possible futures, Legion of Super-Heroes: Millennium #1 has something for every comic-reader's tastes and manages to connect characters and worlds like never before.
2

Alpha Flight: True North #1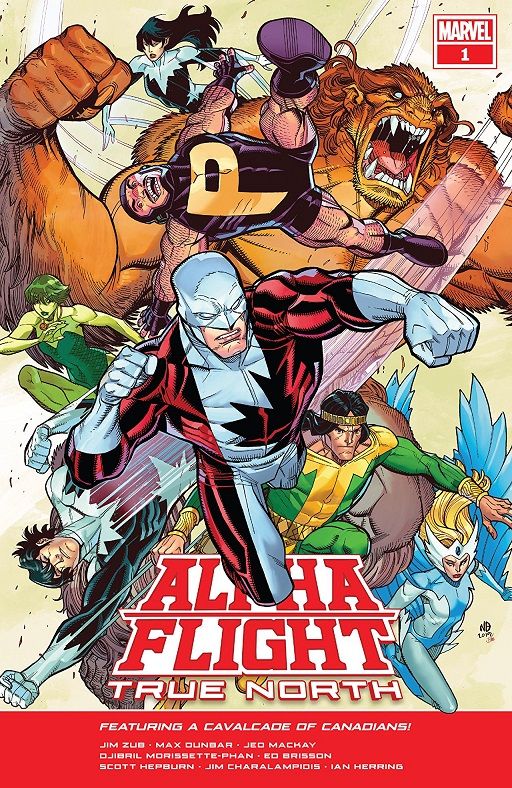 By: Jim Zub, Max Dunbar, Jim Charalampidis, Jed MacKay, Djbril Morissteet-Phan, Ian Herring, Ed Brisson, Scott Hepburn, Nick Bradshaw, and Federico Blee
Canada's greatest superhero team is back with a trio of stories getting readers up to speed as to what Vindicator, Northstar, Guardian, and the rest of the gang have been up to recently. We explore the darkness of the Great White North in a creepy story starring Snowbird and Talisman.
The best of the three in this issue features Puck and Marinna taking a trip down memory lane (with horrific results). With a solid group of writer and artists all on the same wavelength, Alpha Flight: True North #1 is a delight, one that long-time fans and newcomers alike can enjoy.
1

House of X #4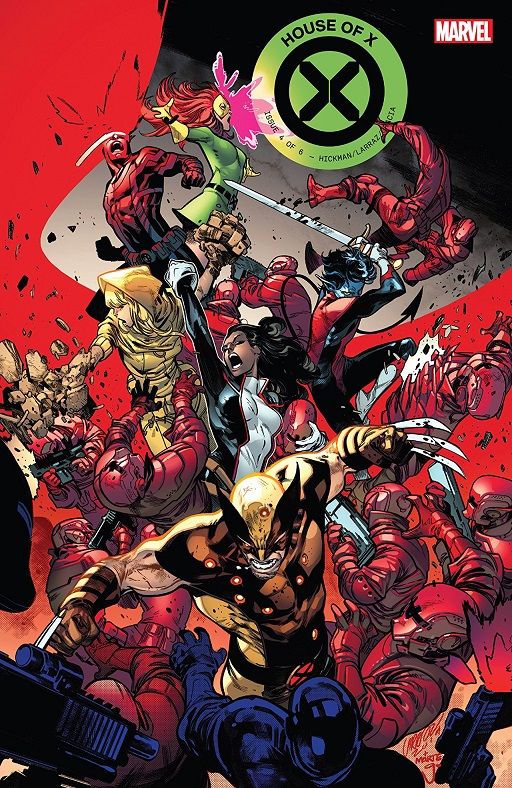 By: Jonathan Hickman, Pepe Larraz, Marte Gracia, VC's Clayton Cowles, and Tom Muller
The Mother Mold must be destroyed -- the cost doesn't matte and all that matters is getting the job done. Eight brave mutants have gone off world with no hope of ever returning. House of X #4 picks up moments after Powers of X #3, resolves a massive cliffhanger, and then immediately tosses our heroes into a gauntlet from which not all of them will survive.
In what has been proving to be an X-Men story for the ages, Jonathan Hickman and Pepe Larraz continue to raise the stakes even further and leave readers wondering, "where could this possibly go next?" after finishing the final page of House of X #4. It really doesn't get much better than this.